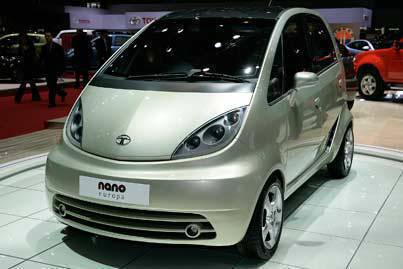 India's Tata Motors reportedly received over 51,000 bookings for the Nano City following the release of its forms on April 1 - and it was no April Fool's joke.

This account was based on the sale of booking forms through a pre-ordering system through the Internet or offline.

Reports differed in the number of days at which Tata Motors reached the 51,000 mark with some saying it took five days while others said it took only three days.

According to Tata, on top of the 51,000 booking forms sold through their dealer networks, another 30,000 booking forms have also been sold through its partners. Booking forms are sold for Rs 300 (roughly P285), and cancelled orders carry a fee of Rs 2,999 (P2,848).

Tata said almost half the customers visiting its showrooms to check out the Nano buy order forms. Inquiries are mostly related to the LX or the top-end variant.

The entry-level Nano will be available in red, white and blue, while the Nano LX will come in yellow, gold and silver.

Once all the forms have been collected, the first 100,000 people to officially own a Nano will be chosen randomly via computer.
Continue reading below ↓
Recommended Videos
The Nano is said to be the world's most affordable car at Rs 100,000 or roughly P95,000.
It runs on a petrol-fed 623cc engine that packs 33 horsepower. Tata Motors said the Nano has undergone standard crash testing and will meet the Bharat Stage-III emission standard as well as the stringent Euro 4 standards.