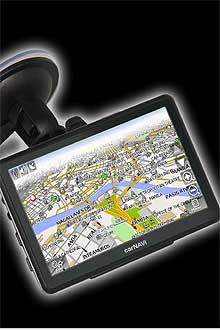 It may be quite a challenge establishing a navigation company in the Philippines given authorities' penchant for suddenly changing street names. One company, however, is bent on providing hassle-free navigation services to Pinoys by offering the CarNAVi PRO TV.
Besides offering directions on how to go around the Philippines, carNAVi PRO TV also provides directions when going around other countries in Southeast Asia.
"Preloaded with carNAVi's new HD Maps--high-detailed quality roadmaps covering the whole Philippines including many thousand points of interest with perfected routing and address search, detailed maps of Malaysia and Singapore, it's compact, versatile and easy to use," carNAVi said in a statement.
Continue reading below ↓
Recommended Videos
Detailed maps of Cambodia, Hong Kong, Indonesia, Taiwan, Thailand and Vietnam are also available in carNAVi's online store free of charge.
"The maps contain detailed 3D view including elevated flyover, multi-layer streets and buildings," carNAVi said. "Whenever a re-routing is necessary, the software calculates within seconds a new route or detour to your desired destination."
carNAVi also provides island-to-island routing to it may be used for travels involving roll-on and roll-off trips.
Visit carNAVi's website for more information or click here to start shopping.