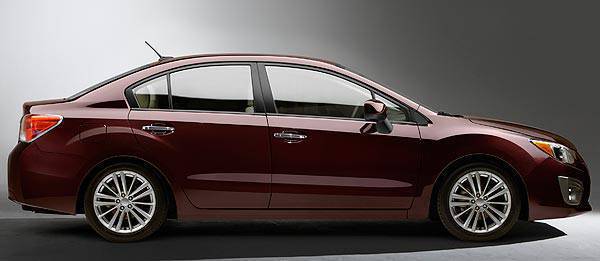 Subaru has finally given us a glimpse of what the all-new Impreza looks like and, sad to say, it's a far cry from the Impreza Concept the Japanese carmaker unveiled at the Los Angeles Auto Show in November 2010.
According to Subaru, it will show off the all-new four-door and five-door United States-specific Impreza model at the upcoming New York International Auto Show this April.
Other than saying that the all-new Impreza will have a "roomier interior and improved levels of comfort and refinement," the only other specific detail Subaru divulged was that the new-generation flat-four engine of the car will deliver 36 miles to a gallon or a little over 15 kilometers per liter--supposedly the highest fuel economy of any all-wheel drive car currently on sale in the US.
So, what are your thoughts on the look of the all-new Impreza?