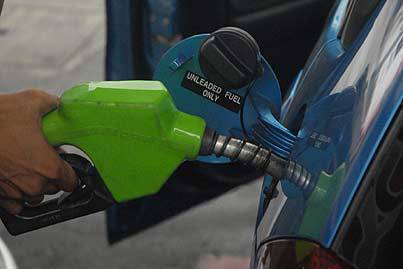 Oil companies are cutting fuel prices anew, giving motorists another reason to have a happy weekend.

Pilipinas Shell was the first to announce a P1.50 per liter reduction on the price of gasoline, diesel and kerosene.

The fuel price cut, made "to reflect the decline in international product prices," takes effect at 12:01 on July 11, Shell vice president for communications Roberto Kanapi said in a text message to reporters.

Meanwhile, Petron public affairs officer Rafael Ledesma said the company will also be adjusting its fuel prices.

"We will (reduce prices) in the next few hours. I just don't have the exact time yet," Ledesma said in a separate interview.

Other oil firms have not similar announcements but Energy secretary Angelo Reyes said local pump prices should soon reflect the movement of oil prices in the global market. The cost of imported gasoline and diesel has dropped to $70 a barrel from $75 a barrel last week.

Data from the Energy department showed that as of July 6, the local price of unleaded gasoline averaged at P36.25 a liter and diesel at P31 a liter.

The July 11 rollback is the second round of fuel price cuts implemented by oil companies this week.
Continue reading below ↓
Recommended Videos