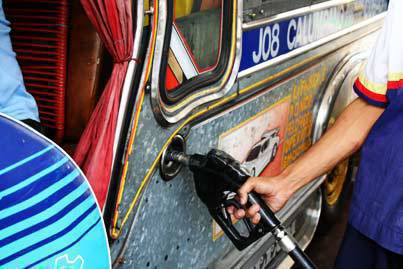 (UPDATED) If your horoscope says, "Lucky day today," it could be because oil prices will be P1 lower by 6 p.m.

Shell and Caltex stations are cutting the price of gasoline, diesel and kerosene Monday night.
Petron is slashing prices by midnight while Total Philippines will implement its oil price cut by 6 a.m., April 28.
Local oil companies adjust fuel prices in the Philippines in accordance to the movement of crude prices in the international market.

Continue reading below ↓
Recommended Videos