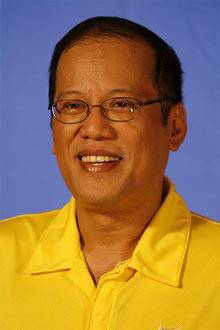 The entire auto industry has its hands full setting up the World Trade Center for this weekend's Philippine International Motor Show (August 19 to 22). Naturally, car enthusiasts have marked this as the big event of their calendar. Turns out there may be another reason not to miss the car show.
ADVERTISEMENT - CONTINUE READING BELOW ↓
The industry is now abuzz with talks that the very important person gracing tomorrow's ribbon-cutting ceremonies is none other than the new President himself, His Excellency Benigno 'Noynoy' Aquino III. Apparently, he was the one tapped by the show's organizer--the Chamber of Automotive Manufacturers of the Philippines--to deliver the opening remarks, and word has it that he has graciously accepted.
Aquino, you will remember, endeared himself to sensible Filipino motorists when he banned the illegal use of sirens on private vehicles, insisting not to use the device himself even as his own security detail expressed concern for his safety.
Industry executives reportedly have been asked to go to the motor-show venue much earlier than the stated time of the program proper, to ensure that everything will already be in order when the Chief Executive arrives. Expect traffic around the World Trade Center tomorrow morning until after lunch to be chaotic then.
ADVERTISEMENT - CONTINUE READING BELOW ↓
Recommended Videos
Photo by Jeffrey Avellanosa via Wikimedia Commons