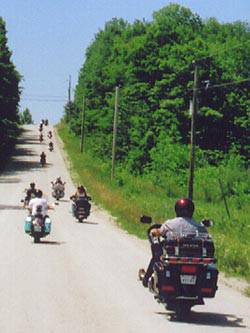 Petron Corporation has partnered with Adventure Team Philippines for the second Petron Sprint 4T Endurance & Economy Run.
Scheduled to take place on Feburary 5, 2011, the Petron Sprint 4T Endurance & Economy Run is open to all motorcycle classes. Flag off will take place at the Petron Service Station along the eastbound lane of the C5 highway at the corner of P. Diego Silang Avenue in Taguig City.
The event aims to test consistent engine performance and fuel efficiency in a long-distance marathon run by covering approximately 750km of scenic routes and winding mountain roads through northern Luzon before the race finishes in Baguio City. Only 300 participants will be accepted in the race on a first-come, first-served basis.
Interested participants are advised to check out the event's guidelines on Adventure Team Philippines' Endurance Economy Run Facebook page or email saferun2011@yahoo.com.
The event will be the first activity to be staged by Petron Corp. and ATPI after both organizations renewed their partnership with a signing of a three-year agreement last month.
Are you man enough for this challenge?
Photo from SXC.hu