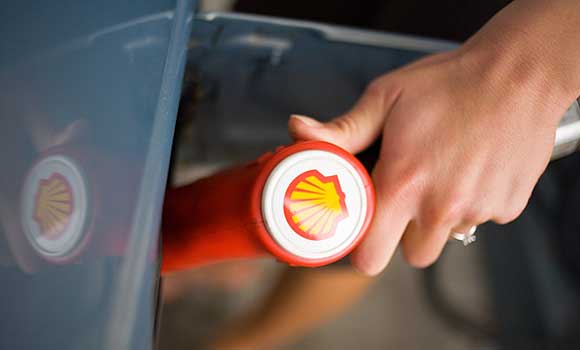 Pilipinas Shell Petroleum Corporation (Pilipinas Shell) is looking for the biggest fuel spenders in the Philippines to turn them into fuel savers.
Four everyday drivers keen to learn how to save on fuel and cut their motoring costs will be selected to become members of the first-ever Shell Fuel Economy Team. They will undergo extensive training from a team of Shell scientists and fuel economy experts.
The training will take place at Shell Eco-marathon Asia 2011 at the Sepang Race Track in Kuala Lumpur, Malaysia, and will help turn them into a team of top fuel savers. Aside from this all-expense-paid trip, 10 finalists will win P10,000 worth of Shell Quality fuels each. More importantly, the top fuel savers, through their learning experience, will play a key role in inspiring other Filipino drivers to save more fuel on the road, more often.
"This is a great opportunity for Filipino drivers to receive advice that could help them significantly reduce their monthly fuel bill," Pilipinas Shell Fuels brand manager Rona Baes said. "We all want to keep our driving costs as low as possible, so it's great that Shell is helping to show just how easily this can be achieved by making some small changes to your driving habits."
Applicants for the search can be anyone who wants to start saving fuel and money right away. It could be someone who drives hundreds of kilometers to visit a loved one, ora parent who spends many hours driving their child to school or running errands for the family. It could even be a person who simply wants help in reducing their monthly fuel bill.
Until June 15, Filipino motorists residing in Luzon with a valid driver's license and passport who are interested in being part of the Philippines' Fuel Economy Team can simply visit www.topgear.com.ph/fueleconomyteam. You may also nominate others for the search. In 300 characters or less, tell Shell why you deserve help on saving fuel. Shell will then select the most creative, compelling and appealing entries. Ten finalists will win P10,000 worth of fuel vouchers each and will be participating in a Fuel Economy Boot Camp. From the ten, four winners will be selected who will form the Philippines' Fuel Economy Team and fly to Kuala Lumpur, Malaysia, to further improve on their fuel economy.
"Shell is passionate about helping motorists get the most out of their fuel, so recruiting a team of real drivers to become fuel savers and helping inspire others to be more fuel efficient is a natural step for us. I can't wait to see the range of different entries we will be receiving," Baes said.
Recruiting the Philippines' Shell Fuel Economy Team is the latest part of an ongoing Shell campaign to promote fuel efficiency. For the full mechanics, please visit www.topgear.com.ph/fueleconomyteam.