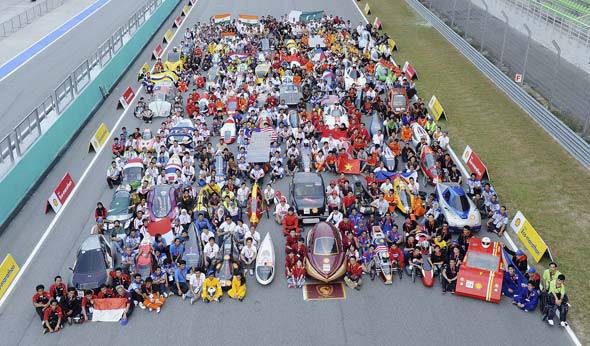 Big companies usually mark milestones with lavish parties and formal ceremonies. Pilipinas Shell aims to be different as it hopes to host Shell Eco-marathon (SEM) Asia when the company celebrates its 100 years in the Philippines in 2014.
Shell Eco-marathon Asia is a competition that encourages students from various parts of Southeast Asia to design, build and drive cars that register outstanding mileage with one liter of fuel--we're talking about thousands of kilometers here.
SEM Asia kicked off in 2010 and Malaysia is hosting it until 2012. Other countries in the region may bid to be the next host of the prestigious competition.
"A technical expert is coming within the year to check if we have the right facilities for it," said Pilipinas Shell spokesperson Robert Kanapi.
He added that Pilipinas Shell is already eyeing various locations for the competition.
As host country, the Philippines will welcome thousands of students from different schools in Asia who will exchange technological know-how and foster camaraderie with homegrown talents.
This also means Filipinos may be able to get a glimpse of the cars of the future--hundreds of vehicles that were built with social and environmental impact in the mind of the designers and producers.
Continue reading below ↓
Recommended Videos
Students from Don Bosco Technical Institute, Mapua Institute of Technology and University of Santo Tomas (UST) participated in SEM Asia in 2010. Aside from the three universities, De La Salle University, Technological Institute of the Philippines-Manila and the University of the Philippines joined the competition in July 2011.
Photo from Shell