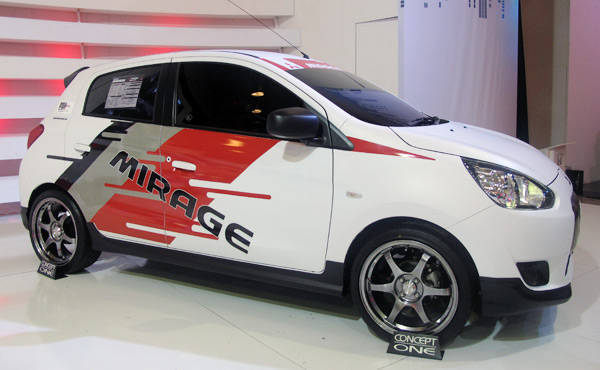 We dropped by Mitsubishi Motors Philippines' booth at the 4th Philippine International Motor Show and saw that the Japanese carmaker had flown in three units of the Mirage small hatchback. One was Lemonade Yellow, another was Pop Green, and a third was matte white with sporty decals (pictured above).
According to MMPC ad and promo manager Arlan Reyes, however, the white Mirage wasn't really white. It was actually a blue unit that had been given a white foil wrap. But that's not the interesting part of the story.
Apparently, the Mirage units were released to MMPC by the Bureau of Customs just last Tuesday, August 14. The ingress date was the following day, August 15. This means Reyes and his team had to foil-wrap and detail the blue Mirage in one day--just to make it to the motor show's opening on August 16.
Talk about "just in time."
Photo by Vernon B. Sarne
Continue reading below ↓
Recommended Videos