Did Ferrari lose the 2018 Formula 1 driver's championship, or did Lewis Hamilton win it?
As ever, much depends on how you feel about Lewis Hamilton. On Sunday night, while my Twitter timeline was generating the sort of appreciation you might expect for a man who had just won his fifth world title—equaling Juan Manuel Fangio, with only Michael Schumacher ahead—someone pointed out that their news alert wasn't exactly resounding to his sky-scraping achievement.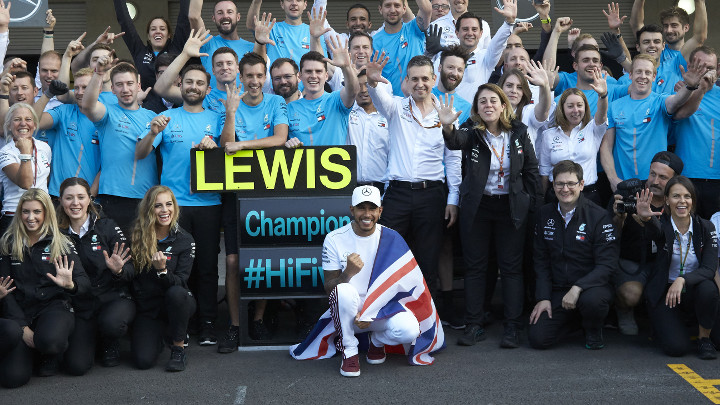 Why? What is the problem with Lewis Hamilton? Is the problem with us...or you?
Before we get into that, let's look at 2018, and ask another question: Is this the best season he's had since his explosive 2007 debut? He thinks so, and we'd agree. After dominating for so long with Mercedes-AMG and its monumental hybrid powertrain, this was the year Ferrari finally shut down the performance gap, and actually vaulted ahead. A win's a win, but every racing driver will tell you that the victories they had to fight hardest for are the ones they most savor. In fact, depending on the circumstances, a drive from the back of the grid to third or fourth can easily be more satisfying than a win. (Not as useful, but more satisfying.)
Continue reading below ↓
Recommended Videos
Lewis had to beat a resurgent, palpably faster Ferrari this year. Unlike Schumacher during the Scuderia's early Noughties imperial streak, or Vettel's quartet of titles driving Adrian Newey's brilliant Red Bulls, or indeed himself in 2014, 2015, and 2017, Hamilton categorically didn't have the best car for much of the season, and probably should have had his back side whipped by Ferrari. Didn't happen. Was never going to happen...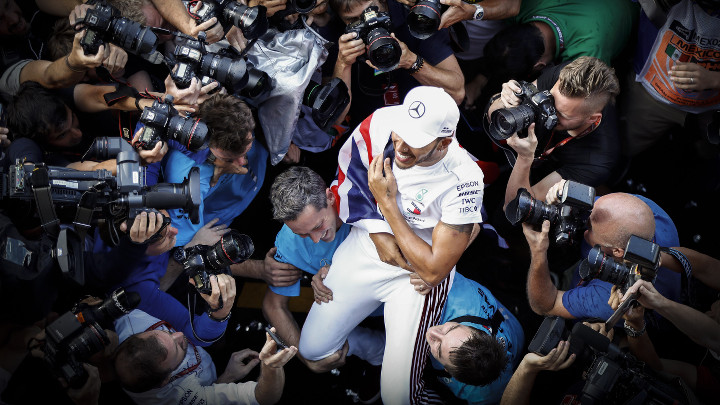 Typically, he credits the whole team with the success, and it's true that Mercedes has been dogged and resilient. In motorsport, getting to the summit is incredibly difficult; staying there for any length of time is harder still. They knew that the day would come when the Silver Arrow was no longer the fastest car; the question always was, how would they cope when it transpired? Now we know.
"The best parts of the season have been when we've been on the back foot and it's not looked great—but we managed to claw our way back and collectively do a better job overall [than] their team and their driver," Lewis told BBC Sport.
He also applied his version of the 'marginal gains' theory that Dave Brailsford popularized during British cycling's recent golden era. Hamilton has noted that his 2007 incarnation would not have been able to coordinate his race engineers and Merc's back-room boffins anything like as effectively as he now does. Experience, it's called, and together they drew upon it time and again during 2018—and given the complexity of this year's cars, there's a lot to get on top of. (Never mind the farce that is tire management.)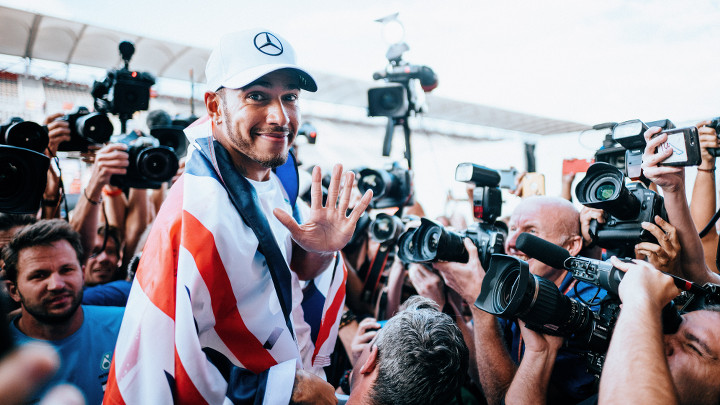 But he also summoned up absolute magic, producing the sort of qualifying pace that left you—and the rest of the pit lane—genuinely mesmerized. In Singapore, for example, he may even have produced a pole lap to rival the one his idol Ayrton Senna delivered in Monaco in 1988. Sometimes it really does look as though Lewis is driving beyond his conscious being, a feeling that chimes with his deep spirituality. Even Mercedes team principal Toto Wolff couldn't believe his eyes, or the timing screens: "It's stardust. I can't explain what happened. Lewis is just an exceptional individual, and an exceptional driver."
Of course, Ferrari did screw up. As tempting as it is to impose a narrative that somehow has it that the Italian team is, let's just say, its own worst enemy, the dominant story of the 2018 season was still...Lewis. Yes, the sad and unexpected passing of Ferrari's CEO and president Sergio Marchionne in July will definitely have disturbed the equilibrium. Seasoned Ferrari watchers will also know that the Prancing Horse is never at its best during an interregnum, and the inevitable power vacuum can tilt things one way or the other. (There is reportedly tension between team principal Maurizio Arrivabene and technical director Mattia Binotto; it was ever thus.)
But the fact is, Lewis simply destroyed Vettel in the end. Not only did his driving often look inspirational, he also made far fewer errors than the German. And in so doing, he pressured Sebastian into making more mistakes, including humdingers like slithering into the barrier during the German GP, when Lewis was hunting him down, taking advantage of the late-race rain shower. The Hamilton demolition job looked awesome from the outside; it must have been hell to experience inside the Ferrari garage, when they knew they had the faster car. (Look at the way Vettel thumped his steering wheel, and his plaintive tone on the radio to the garage, and you'll watch the pivot of an entire multi-million-dollar racing campaign.)
In so many ways, then, this has been one of the most fascinating seasons F1 has enjoyed for years. Lewis Hamilton is now a stunningly complete racing driver, one who has learned to temper his petulance with the sort of intelligence and, yes, wisdom you acquire as the years elapse. The fact that he still irks so many people, and has to endure audible and unacceptable abuse from the spectators in certain countries, is as mystifying as it is depressing. Yet he has somehow now managed to harness even that.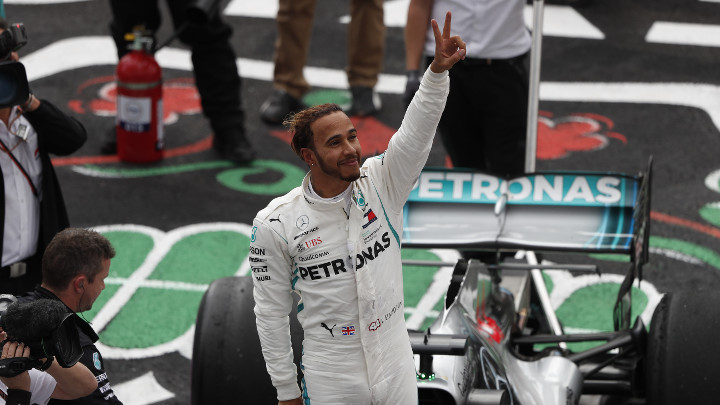 Personally, I couldn't care less what he does in his down time, whether it's swanning up and down a catwalk promoting his Tommy Hilfiger clothing line or canoodling with Nicki Minaj on his private jet. In fact, as F1 grasps for a new audience, Lewis is surely platinum-plated box office. He has a life outside motorsport, and what a life it is. Eleven years into his F1 career, Lewis Hamilton has finally come to terms with what being Lewis Hamilton actually means. And he still turns up every other weekend and blows everyone else into the weeds.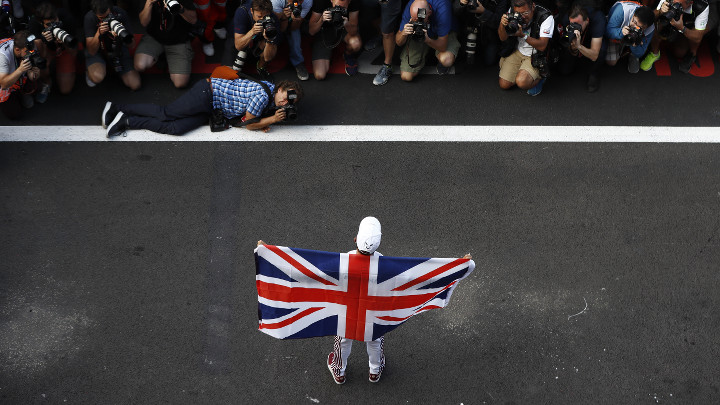 NOTE: This article first appeared on TopGear.com. Minor edits have been made.