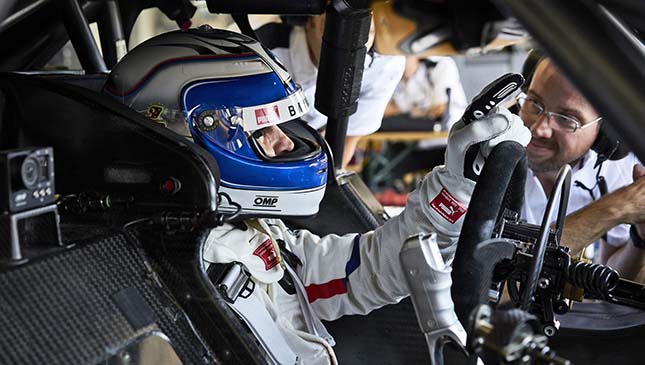 Later this month, Alex Zanardi will make a guest appearance in the DTM series, driving a BMW M4. This might not seem like extraordinary news, until you consider that Zanardi had both legs amputated after an accident in 2001.
If you're already familiar with his story, you'll know he's raced cars since losing his legs. He's been victorious in them too, and he's also won a whole bunch of Olympic cycling medals. The man's a hero.
Before he drives the M4 DTM at Misano, BMW has given us a peek at some of the systems that allow such a car to be driven when you can't use traditional pedals. It's fascinating: The throttle pedal is replaced by a throttle ring, the same shape and size as the steering wheel but tucked behind it. It can be pulled with either hand to accelerate the car.
Continue reading below ↓
Recommended Videos
The brakes are replaced with a hand-operated lever, in the center console to Zanardi's right. It's a new set-up which makes its first appearance in this M4. When Zanardi has raced BMWs previously, he's used a pedal with a prosthetic leg permanently attached to it.
This lever requires less effort to operate. Because braking zones normally involve downchanges, there's also a paddle to change down gears at the top of the lever, as the driver's right hand will be away from the more traditional steering wheel-mounted paddleshifters.
There's no need for Zanardi to use a clutch, a fully automatic centrifugal clutch opening and closing at particular engine speeds and providing a 0-100kph time that's "roughly as fast" as a regular set-up.
The end result is a completely empty pedal box, with all of Zanardi's controls on or around the steering wheel. A steering wheel he still has to use for, y'know, steering. His hands are going to be very busy.
Have a scroll through the photos below and try and get your head around it. We can't wait to see it all in action.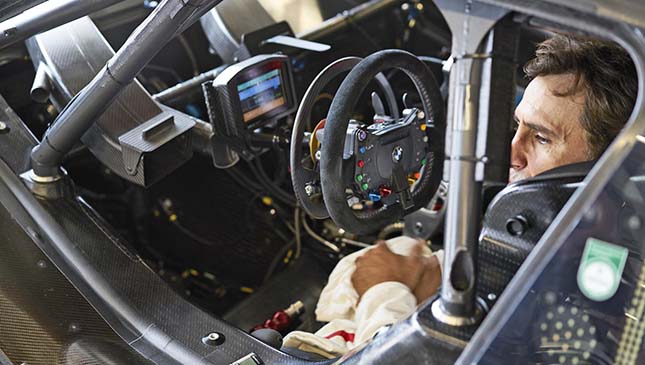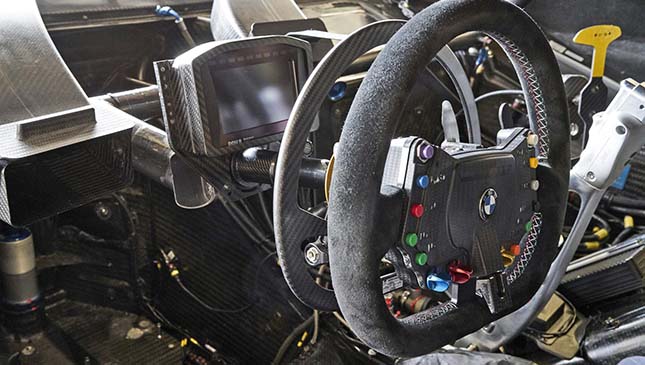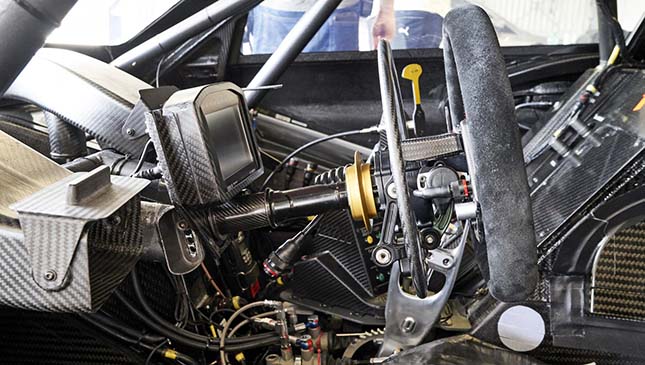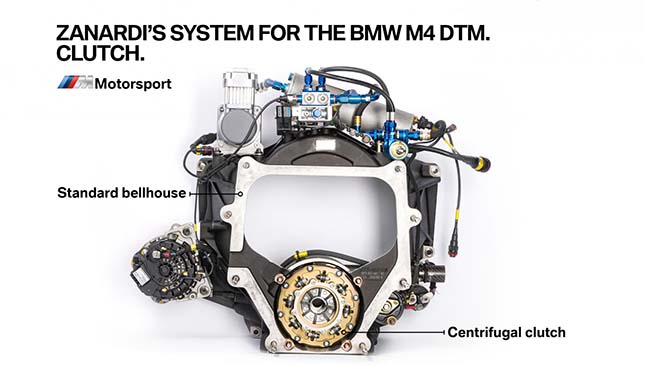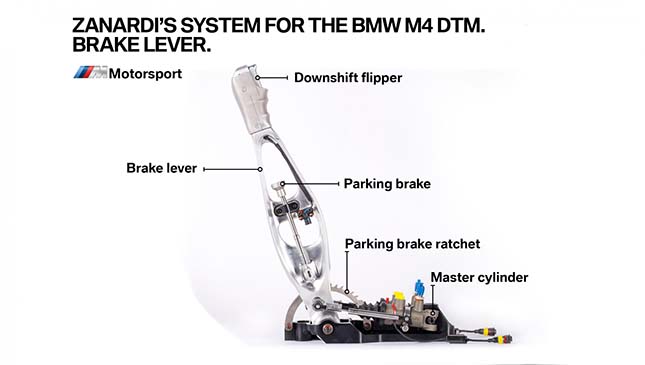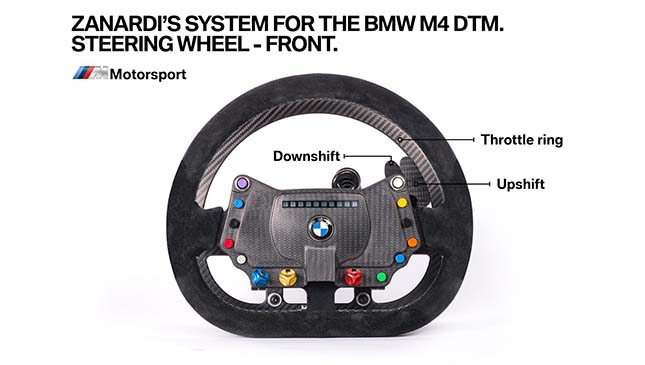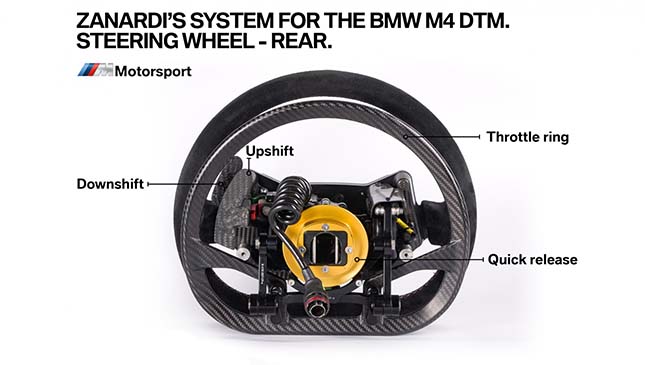 NOTE: This article first appeared on TopGear.com. Minor edits have been made.