He's surpassed his racing idol, Ayrton Senna. He's beaten the great rival of his era, Sebastian Vettel. And now, he's matched the 'Godfather' of Formula 1, the great Juan Manuel Fangio.
Yes, Lewis Hamilton is now a five-time Formula 1 world champion. Five. Time. Champion.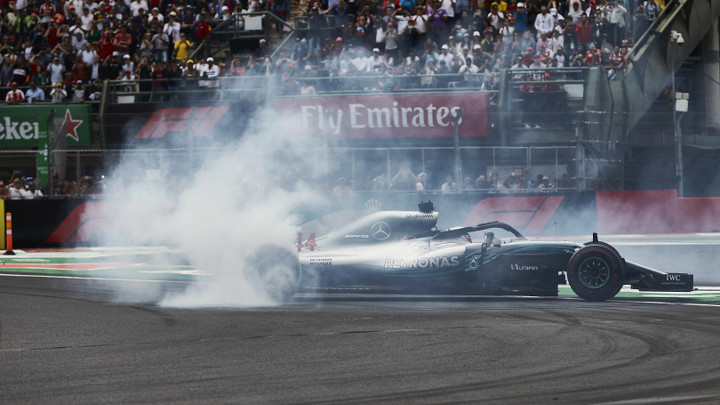 "Honestly, it's very hard to realize it at the moment," he said afterward. "It's something I dreamed of, but I never in a million years thought I'd be standing here today a five-time world champion. I never knew that was going to happen and I am just so grateful to everyone who has helped me be here."
Continue reading below ↓
Recommended Videos
A five-time champ, won in a race he later conceded as being 'horrible,' Starting in third at the Mexican GP, he made a good start by taking pole sitter Ricciardo before the first corner, but he couldn't hold off Max Verstappen, the youngster eventually storming through 71 laps without issue to take the win.
Hamilton indeed was battling tire issues throughout, never being comfortable and falling further behind as the race progressed. But he only needed a seventh-place finish to take the title, and was coasting toward the end.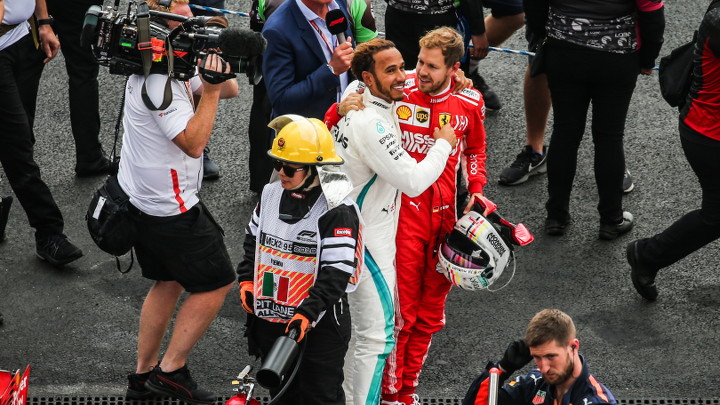 But make it to the end he did—in the face of a surging Sebastian Vettel who was on Daniel Ricciardo's tail for large parts. Sadly, however, Ricciardo's engine failed—his eighth retirement of the season—promoting Vettel up behind Verstappen. But his chance for a win was too far off, Max just too far up the road.
Verstappen, acutely aware of his teammate's woes, came on the radio to ask the team to turn his engine down. He held on for the win, Vettel coming in second with Kimi Raikkonen third.
All eyes, however, were on the driver who finished fourth. By matching Fangio, Hamilton is now the joint second most successful driver of all time, with only Michael Schumacher two titles ahead.
"I have been with Mercedes since I was 13," Hamilton said, "so to achieve the same thing Fangio had done with Mercedes so many years ago, is an incredible feeling and very surreal at the moment."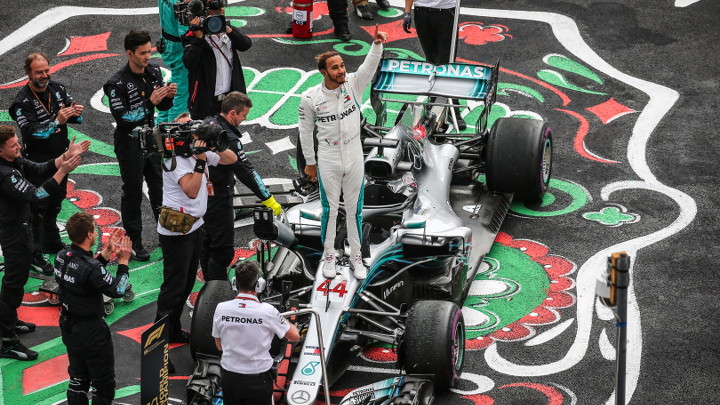 His boss Toto Wolff added: "Usually, we don't acknowledge greatness until someone's career is over, but we need to take a moment to recognize its presence—Lewis has now equaled Fangio's record and there aren't many like him out there. Lewis has been the differentiator this season—our car was the fastest at times, but not always; sometimes, like today, it was only the third-fastest. And yet Lewis's performance was always was very stable, his race craft was absolutely great.
"It has always been one of his strengths, but this year it was definitely one of the key factors of his success," he added.
None other than Hollywood superstar Will Smith was one of the first to offer his congratulations over the radio as Hamilton crossed the line, repeating his famous line from 1995's Bad Boys. "Now that's how you drive," he exclaimed. Indeed.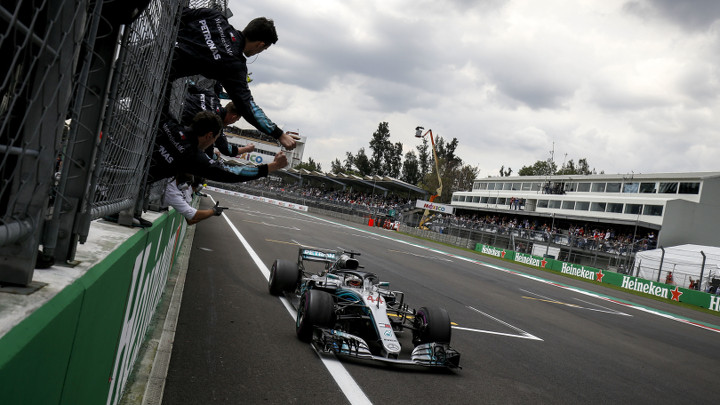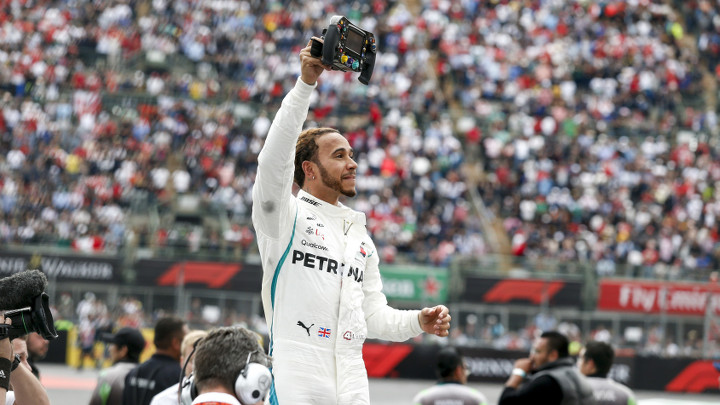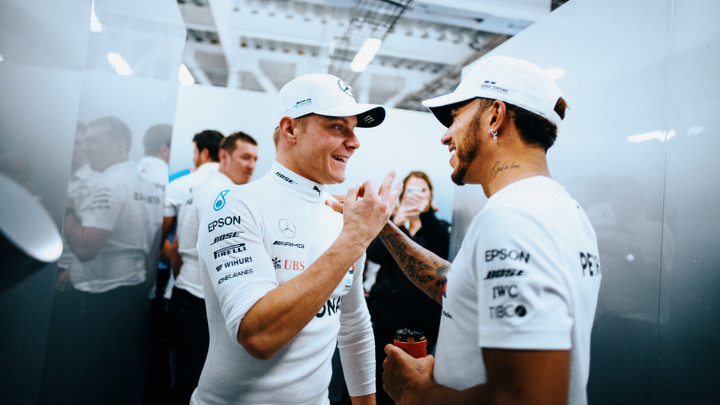 NOTE: This article first appeared on TopGear.com. Minor edits have been made.