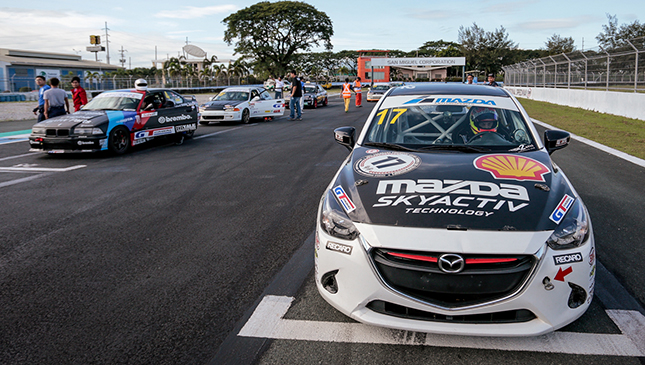 Add this to the reasons why everyone loves the Mazda 2. A stock unit of the subcompact hatchback won its division in the Manufacturer's Cup of the 2016 Philippine Endurance Challenge, completing 160 laps—two more than its closest competitor—over a span of eight hours on only one set of tires.
The vehicle and its Team Bermaz Mazda drivers—Clifford Certeza, Ian Khong, and Iñigo Roces—were among 29 other cars and 123 drivers spread out over four divisions. One of the keys to the vehicle's success in the competition was its impressive fuel efficiency, which Bermaz Auto Philippines (BAP) CEO Steven Tan says was absolutely crucial.
"Our strategy was to maximize the range available to the Mazda 2's standard fuel tank," Tan said in a statement. "Staying out longer on the track gave the team an advantage during the closing stages of the race as it allowed our winning car to build a two-lap gap over the competition."
The winning team also had a stellar pit crew to thank for its impressive showing. Composed of BAP technical specialists and Pinoy personnel from Bermaz Malaysia, they kept the teams' vehicles in check for the duration of the competition. "It is but natural that we make use of the skills and talents of our BAP employees and Bermaz technicians. This experience not only elevates the company personnel's skill set, but it also provides an excellent outlet of their passion toward the Mazda brand," Tan said.
It's an impressive feat for the car, especially considering the unit fielded was all stock, complete with seats and trim. Congratulations, guys.