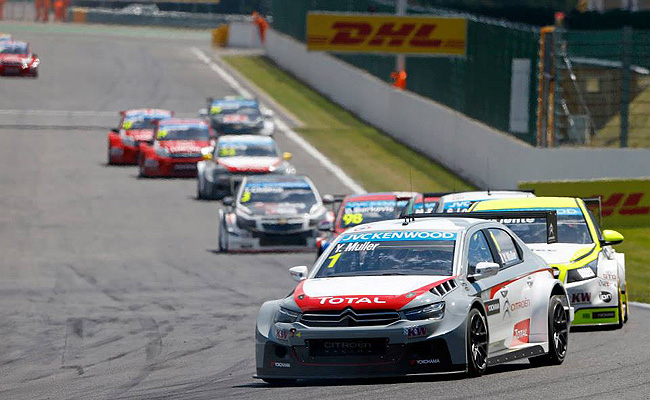 As popular a track as the Nurburgring Nordschleife circuit is, hardly any popular racing series runs on it these days. Currently, only the Veranstaltergemeinschaft Langstreckenpokal Nurburgring (or VLN, as it is popularly known) series organized by the Allgemeiner Deutscher Automobil-Club (ADAC) still uses the track, with Formula 1 abandoning it after the 1976 season--the same season Niki Lauda almost lost his life on the track as depicted in the 2013 film Rush.
Well, that will change in 2015 when the World Touring Car Championship runs in support of the 24 Hours Nurburgring endurance race.
The WTCC race at the famed circuit also marks the return of an FIA-sanctioned world championship event to the Nurburgring Nordschleife, with the last one being the third round of the World Sportscar Championship in 1983.
Due to the 25.378km length of the combined Nordschleife circuit and the Nurburgring Grand Prix circuit, the WTCC event will be revised from its usual format of two 60km races.
The event supposedly marks the beginning of a three-year deal between WTCC promoter Eurosport Events and 24 Hours Nurburgring organizer ADAC Nordrhein.
"The race at the Nordschleife will definitely be a highlight of the season," said Eurosport Events chief operating officer Francois Ribeiro. "To tackle this monument of car racing history, we asked the FIA to revise the sporting regulations for that event. The idea is to hold one single 120km race, with one pit stop. The details of this particular format will be worked out between the FIA, Eurosport Events and the teams before the next FIA Touring Car Commission. Then a proposal will be submitted for approval to the FIA World Motor Sport Council. WTCC drivers are all excited about this idea."
Continue reading below ↓
Recommended Videos
Just how excited are the WTCC drivers about this development? Check out their reactions when they were told they were going to race on the Nurburgring in the video below.
Photo from FIA WTCC's Facebook page
If you're viewing this on a mobile device and can't see the video, please click here.