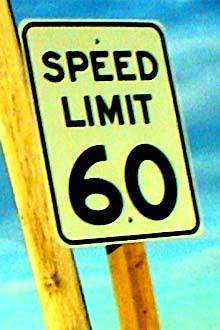 A 60-kilometer-per-hour speed limit will soon be imposed along the Diosdado Macapagal Avenue in Pasay City to prevent vehicular and pedestrian accidents in the area, the Metropolitan Manila Development Authority (MMDA) said.
The speed limit, which is similar to that implemented along Commonwealth Avenue in Quezon City, is applicable to all public and private vehicles, including motorcycles. The move was approved by the Metro Manila mayors on June 23 and the observation of the speed limit will start 15 days after the MMDA resolution is published in two newspapers of general circulation.
Macapagal Ave. has four lanes per direction. It is 35 meters wide and almost five kilometers long. These specs have encouraged many motorists to use the road for illegal drag racing. Reckless driving on the wide avenue has also been causing accidents.
"The emerging location for shopping centers and other establishments along Macapagal Ave. also multiplies the volume of vehicles that traverse in the said thoroughfare, which results to the high rate of road accidents and tragic loss of lives, limbs and property, especially during night time when it is also being used by drag racers," MMDA chairman Francis Tolentino said.
ADVERTISEMENT - CONTINUE READING BELOW ↓
The MMDA chief has called the Macapagal Avenue issue a "headache" that needs to be addressed.
"Now, how do you solve a headache of this magnitude, if left unattended, can put more lives in peril?" Tolentino asked.
Do you agree with the MMDA's move to impose a speed limit on Macapagal Avenue? What other roads in Metro Manila need a speed limit?
Photo by Simeon via SXC.hu