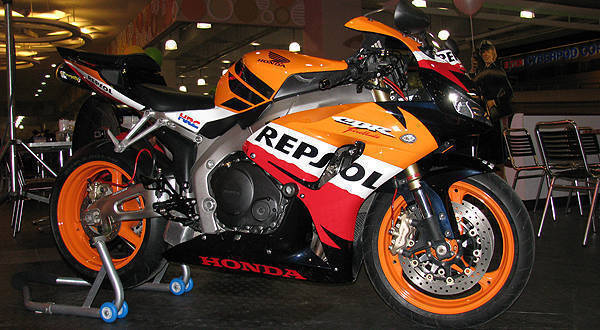 Spanish petroleum company Repsol is looking to increase the local motoring public's awareness about its motor oil brands, particularly its automobile-specific products.
"Repsol has been in Asia for more than 13 years but it's only recently that we've been pushing the brand into the public's consciousness," said Castro Martinez, regional manager of Repsol's Southeast Asian operations. "In Asia, we're primarily known as a motorcycle oil company but we'd like to change that perception and that's why we're asking our distributors to push our automobile engine oil products more."
To do this, Repsol and its local distributor, Goldrush Global Distribution, is participating in more automotive events and prominently displaying the Spanish brand.
Martinez said that his company is "very pleased" with the efforts of Goldrush in pushing the Repsol's name.
"With Goldrush, they've exceeded our expectations by consistently doubling their sales every year," he added. "Respol as an oil company may only have a very small share of the lubricant market in Asia and the Philippines but we're happy with what distributors like Goldrush have done for us."
While it is pushing automotive products, Martinez said motorcycle lubricants will continue to be Repsol's top sellers in Asia. He said 90 percent of Repsol's lubricant sales in Indonesia are for motorcycles while in the Philippines, it's close to 60 percent.
Continue reading below ↓
Recommended Videos
"The opposite is happening in China where our automobile lubricant sales are increasing while the sales of our motorcycle oils are declining," Martinez added.
Some of the available Repsol products available in the Philippines are:
- The Repsol Elite Evolution line of automotive motor oils designed for vehicles with exhaust fume processing;
- The Repsol Elite Cosmos line of automotive motor oils for state-of-the-art, top-of-the-range vehicles; and
- The Repsol Moto Racing line of motorcycle motor oil for high-performance four-stroke engines.