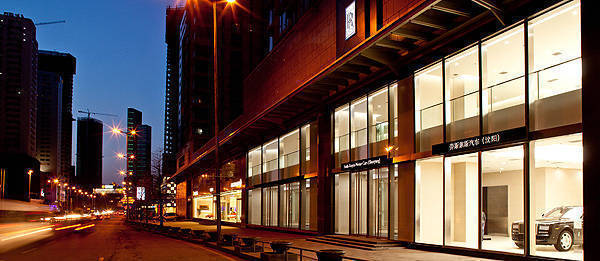 China is indeed the world's largest car market today, which is probably why Rolls-Royce has opened its largest-ever showroom in the country.
Located in Shenyang, the capital city of China's Liaoning Province, the 1,200sqm space spans two floors and can accommodate up to five Rolls-Royce models. It also tops what, only two years ago, was once the previous largest Rolls-Royce showroom in Abu Dhabi by 300sqm.
"Rolls-Royce holds a remarkable 108-year legacy," said Rolls-Royce Mainland China regional director Henrik Wilhelmsmeyer. "This year in particular is very special, marking the 10th anniversary of the renaissance of the historic marque at the new home of Rolls-Royce in Goodwood, England. We are delighted to celebrate such a milestone with the opening of the world's largest showroom in the capital city of Shenyang. This development provides discerning individuals in the region direct access to the world's pinnacle super-luxury marque."
According to the British carmaker, the Shenyang showroom will meet the "increasing demand for Phantom and Ghost models in the region." Premium bespoke personalization services are also available in the new facility, underlining the growing popularity of the service among Rolls-Royce owners in China and across the world.
ADVERTISEMENT - CONTINUE READING BELOW ↓
ADVERTISEMENT - CONTINUE READING BELOW ↓
Recommended Videos