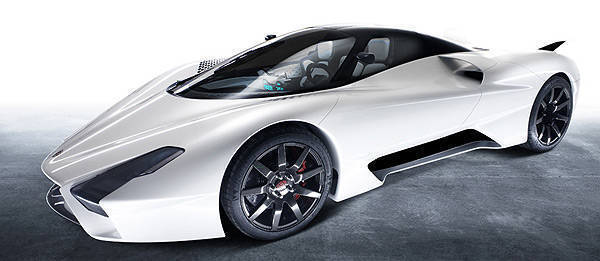 American carmaker Shelby Supercars has reportedly received 10 orders of its latest product, the Tuatara, at the recently held Dubai International Motor Show.
At a price of $1.3 million for a single Tuatara, this means Shelby Supercars made $13 million during the five-day event--an impressive feat for a carmaker that has yet to produce a running, production-ready model of the car.
"This has been a huge show for us--we've sold ten cars, which is phenomenal. Our expectation was nothing more than to create awareness of the brand in this region and find a distributor, but this has been amazing. The business has been outstanding," said Shelby Supercars founder Jerod Shelby.
According to GulfNews.com, some of the supercars that joined the Tuatara at the show are the Lamborghini Aventador, with 14 units reportedly being sold during the show, and the De Macross GT1.
The Tuatara was designed by Jason Castriota who, in his role as head designer for the Pininfarina design studio's special projects, became famous for designing one-off exclusive cars like the Ferrari P4/5 by Pininfarina for James Glickenhaus and the Ferrari 612 Kappa for Peter Kalikow.
Continue reading below ↓
Recommended Videos