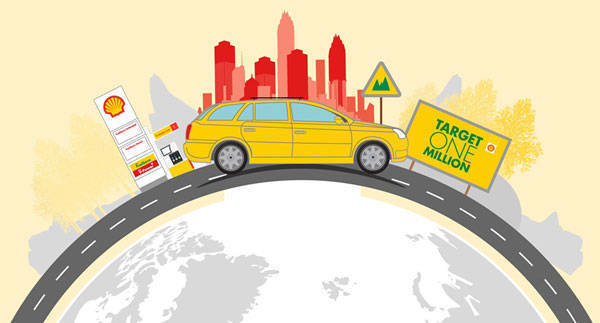 Pilipinas Shell today launched Target One Million, a global campaign that aims to help at least 1,000,000 motorists around the world to save fuel. The campaign was spurred by a survey (called Shell Fuel Consumption Index) conducted in Europe and Asia, which showed that there's an actual thirst among motorists for more knowledge on fuel-saving techniques.
In the aforementioned survey, 87 percent of Filipino motorists said they are "willing to change their driving behavior to save fuel." Some fodder for bragging contests: Filipino drivers are said to have ranked first in Asia in three out of the top five fuel-saving techniques. We are first when it comes to avoiding overrevving (79 percent), reducing speed (56 percent), and driving smoothly (53 percent). Meanwhile, we are second in Asia in avoiding excessive idling (25 percent), and third in using the top gear (30 percent).
According to the same study, fuel-efficiency awareness in the Philippines has increased in the last few years. Two years ago, 41 percent of Filipino respondents said they didn't know about fuel-saving techniques and hence were unable to actively reduce their fuel consumption. Today, Shell points out, that number is down to just 12 percent. Still, 20 percent of the respondents felt "there is not enough information" out there.
ADVERTISEMENT - CONTINUE READING BELOW ↓
ADVERTISEMENT - CONTINUE READING BELOW ↓
Recommended Videos
This is where Shell FuelSave's Target One Million program comes in.
"Our standard fuels, Shell FuelSave Unleaded and Shell FuelSave Diesel, are designed to help drivers save fuel at no extra cost," declared Pilipinas Shell FuelSave brand manager Rona Rodriguez-Baes during a press conference announcing the campaign. "Programs like Target One Million are extremely important in demonstrating that, by using these fuels and making a few simple changes to one's driving habits, it's really easy for anyone to start saving fuel today."
How does the program work? Simple:
* Visit the Target One Million website at www.shell.com.ph/targetonemillion;
* Sign up and register. Include your school or company affiliation in your chosen username. For example, Botchi Santos_Top Gear Philippines;
* Complete the Shell FuelSave Challenge module. This is the basic requirement to be counted as one in a million; and
* Continue transforming the way you save fuel by logging on to the website every month to complete the succeeding Target One Million modules.
ADVERTISEMENT - CONTINUE READING BELOW ↓
The modules basically feature a series of interactive online games designed to help equip motorists with the skills necessary for saving fuel and thus cutting down on fuel expenses. Here is a screenshot of a sample game: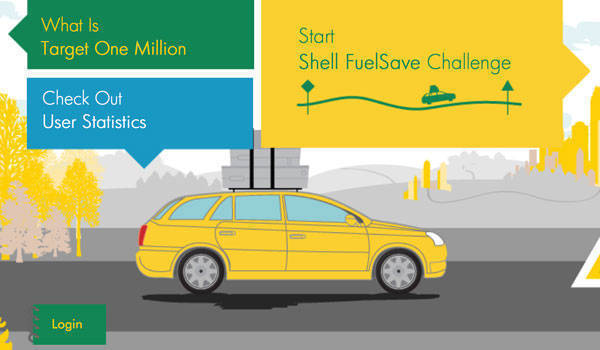 "The launch of the results of the Fuel Consumption Index and the Target One Million website is Shell's latest milestone in our journey toward smarter mobility and fuel economy," said Pilipinas Shell communications vice president Roberto Kanapi. "Most recently, Shell successfully set in Bonifacio Global City a Guinness World Record for the Largest Fuel Efficiency Lesson ever. Dubbed Global Shell FuelSave Day, the event had 3,243 people from 10 cities across Europe and Asia participating in simultaneous fuel-efficiency training sessions."
ADVERTISEMENT - CONTINUE READING BELOW ↓
For more on the Shell Fuel Consumption Index, see the colorful infographic below.