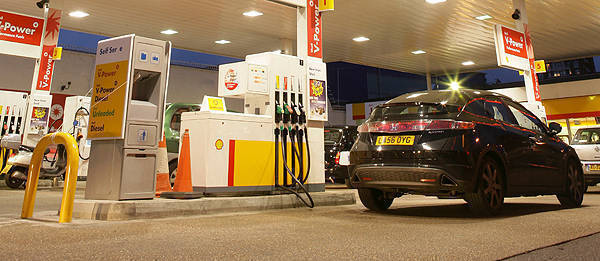 Despite being priced about P2 per liter more than its regular diesel counterpart, motorists have taken to filling up their diesel-fed vehicles with the new Shell V-Power Diesel.
"We're marketing the V-Power Diesel for its power and performance benefits and not its fuel efficiency yet we've noticed more and more drivers queuing up for it over our regular diesel fuel," said Rona Rodriguez-Baes, fuels brand manager for Pilipinas Shell.
Shell formulated the V-Power Diesel to deliver more power by utilizing additives that help remove deposits that build up over time in fuel injectors of common-rail diesel engines. This, in turn, helps the injectors deliver an even spray into the combustion chamber, helping the car's engine deliver its full potential.
"At Shell, we know that all fuels are not the same and, thanks to our extensive research and development program, every drop of Shell V-Power Diesel is designed to help your diesel car achieve its performance potential, whatever car you drive," said Eric Holthusen, Shell Global Solutions' fuels technology manager for Asia/Pacific and the Middle East.
Holthusen added that if a motorist's diesel-fed vehicle stalls for no apparent reason, the likely culprit are the deposit-clogged fuel injectors, making the V-Power Diesel the ideal solution to their problem.
Continue reading below ↓
Recommended Videos
Roughly 200 service stations now carry the V-Power Diesel, mostly within Metro Manila, although Pilipinas Shell hopes to roll it out to more provinces by next year.
Shell also found that even professional and public utility vehicle (PUV) drivers now prefer V-Power Diesel over regular diesel fuel.
"We will still sell the regular diesel fuel because there will always be a market that will still want to purchase their fuel for the lowest price," said Rodriguez-Baes. "However, some PUV drivers have testified that, because their vehicles now run smoother and faster with V-Power Diesel, the interval between fillings of their vehicles is now much longer."
Photo from Shell