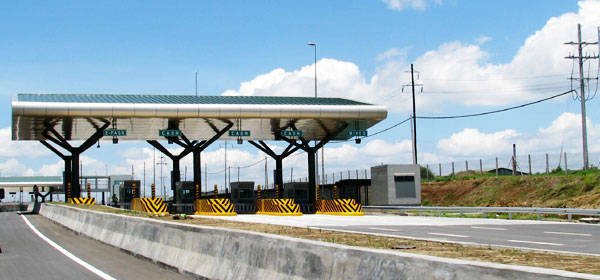 Lawmakers have yet to agree on the most appropriate way to cushion the impact of the recent toll fee increase implemented by the operators of the South Luzon Expressway (SLEX).
Discussions rose after a proposal to implement the toll fee rate hike was considered by the government.
According to Rep. Luzviminda C. Ilagan of the GABRIELA party-list group, a gradual increase of the toll fee does not soften the impact of the toll increase, and it comes at a time when the prices of basic utilities and services are going up.
"It's like killing them softly as traders will also pass on their payments to the consumers," said Ilagan. "A toll increase, even if gradual, can still be a burden to the riding public."
On the other side of the fence, Rep. Maria Carmen Zamora-Apsay from the first District of the Compostela Valley lauded Malacañang's decision, saying that while the Aquino administration needs to honor the government's contractual obligations, including those entered into by the previous government, "it is not oblivious to the clamor and the plight of the people particularly those who use the SLEX."
In a press briefing last week, Presidential Communications Development and Strategic Planning Office secretary Ricky Carandang announced that the SLEX toll hike will be divided into two tranches: first in January and the next in April.
Continue reading below ↓
Recommended Videos
According to GMANews.tv, Carandang also stated that the toll rate increase "will not have a significant impact on the macro-economy."