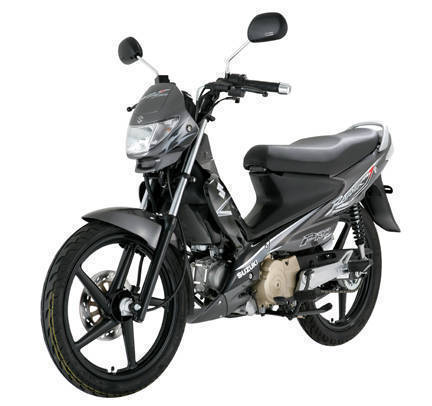 Suzuki Philippines, Inc. hopes to improve its sales and match the motorcycle industry growth rate this year as it launches new models in the domestic market.
After selling 70,000 units in 2008, Suzuki Philippines is aiming for a five percent growth in sales volume this year.
"We hope to increase sales along with the market. [We can do this by launching] new models [which] can create interest in the market," said Benedict Martin T. Arreola, Suzuki Philippines senior marketing manager, at the sidelines of the company's first launch of the year.
Suzuki Philippines introduced the Raider R150, Raider J and Raider J Pro in the local market on January 19.
Continue reading below ↓
Recommended Videos
The Raider R150 is inspired by Suzuki's sport bike, the GSX-R, that "feels... and looks like a racer."
The latest Raider J is an improved version of the existing model as it boasts of higher fuel efficiency and torque. The Raider J Pro, meanwhile, provides more control to the rider as it comes with a clutch feature.
Following this month's launch, Arreola said the company is planning to introduce two to three more Suzuki motorcycle models this year.
Suzuki Philippines is keeping a "modest" outlook on its sales performance amid challenging economic times.
"We are all aware of the growing global financial crisis and this would not be an easy feat for all of us but being sporty does not only translate to our products' competitiveness but to the talent, energy and teamwork of our people and partners as well. This global crisis will not be a hindrance to our goal," said Satoshi Uchida, Suzuki Philippines general manager for motorcycles.