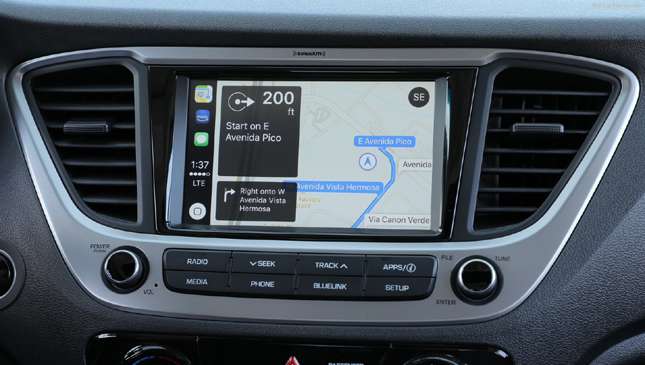 Is driving a vehicle equipped with a touchscreen infotainment 'unsafe?' According to new research by the AAA Foundation for Traffic Safety, it's possible.
According to the organization, drivers using in-car tech such as voice commands and touchscreen features are visually and mentally distracted by more than 40 seconds when operating them. And to think that previous studies have shown that having your eyes off the road for a mere two seconds already doubles the risk of getting into a road accident.
"Some in-vehicle technology can create unsafe situations for drivers on the road by increasing the time they spend with their eyes and attention off the road and hands off the wheel," explains AAA executive director David Yang. "When an in-vehicle technology is not properly designed, simple tasks for drivers can become complicated and require more effort from drivers to complete."
In the experiment, researchers observed visual and cognitive demands as well as the time it took drivers to complete tasks in a variety of infotainment system-equipped vehicles. The results showed that navigation features are the biggest distraction, with motorists taking an average of 40 seconds to enter a destination. What's more, frustration resulting from unsuccessful operation of such features increases the level of distraction.
Continue reading below ↓
Recommended Videos
The research also showed that such systems could easily be made safer by locking out features such as text messaging and social media. The organization has already met with manufacturers and suppliers regarding the results.
AAA president Marshall Doney believes that carmakers should simplify their products infotainment systems. "Drivers want technology that is safe and easy to use, but many of the features added to infotainment systems today have resulted in overly complex and sometimes frustrating user experiences for drivers.
"Automakers should aim to reduce distractions by designing systems that are no more visually or mentally demanding than listening to the radio or an audiobook. And drivers should avoid the temptation to engage with these technologies, especially for non-driving tasks," he continued.
Do you perform tasks using your vehicle's touchscreen infotainment system? Do you find such features distracting? Tell us what you think about the study in the comments.