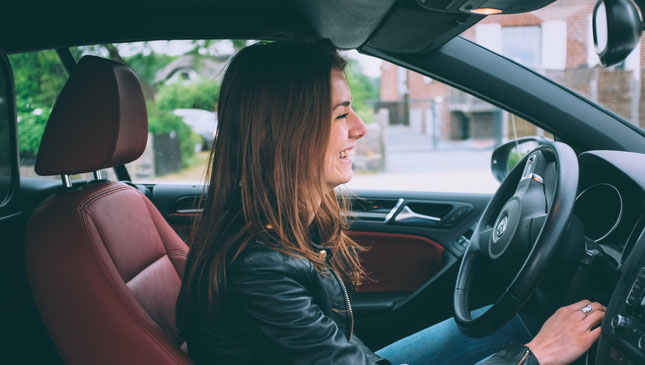 As people flock back to the metropolis after Holy Week, the roads begin to fill with vehicles, and the serene streets will be no more. When traffic begins to deplete the stores of energy and goodwill we replenished during the break, we again wonder how...when...will this madness end?
Like before, we first look to our government, and find...nothing. No license plates, no driver's license cards (although this seems to be slowly being addressed), and no immediate traffic solution save for leftover APEC barriers that were eventually replaced with tiny concrete slabs. It turns out the massive orange APEC barriers were too complicated for bus and taxi drivers, who all passed the LTO's driving test.
Anyway. Technology has again offered to step in and help where red tape and everyone else have failed. Meet Wunder, a new carpooling app from Europe. This is a true ride-sharing program, where car owners find passengers and vice versa.
Available in iOS and Android platforms, Wunder allows anyone to connect to people who are headed in the same direction. Users enter their home and work location, their typical commute times, and if they have a car or not. Once riders and driver are matched, the former will pay approximately P60 for a 15km trip, and the latter will take a small "convenient" detour to drop off passengers. Payment will be initially handled with cash, but in the future an electronic option may be adopted.
Continue reading below ↓
Recommended Videos
Wunder says that over 20,000 in Quezon City alone use a car to commute, and 65% of them drive by themselves. And while apps like Uber and Grab have made it easier and more convenient to book a professional taxi ride, there are still a lot of empty seats with this system.
"It's no secret that driving in a car by yourself is the most expensive way to travel for individuals and society at large," says Wunder COO Sam Baker. "An average household in Metro Manila can easily spend over P20,000 per year on fuel alone, not to mention the hours of time lost waiting in traffic."
According to Wunder's survey, 92% of commuters would be comfortable sharing a ride with someone else they met through an app, although only 32% know someone personally who carpools. On the question of safety, a transparent profile and rating system allows members to provide feedback on fellow carpoolers.
Yes, you're wondering if this will be abused subverted like Uber's business model here, where people bought several cars for "Uber-ing" full-time instead of merely picking up passengers in their extra time. We asked Wunder about this, and its representative said the app would only help recover the cost of gas. A driver can only make two rides per day: One going to work, and one going home. It's not possible to make a profit with this business model. And that's also why Wunder doesn't face the legal hurdles that Uber and Grab had. It makes sense, as the government will only pounce on you if you're making money off something.
This new app shows a lot of promise. There's still a question of how open our culture is to sharing our cars with strangers. But if Wunder gains momentum and garners positive testimonials, then we'll have one more precious tool to use against the traffic problem.