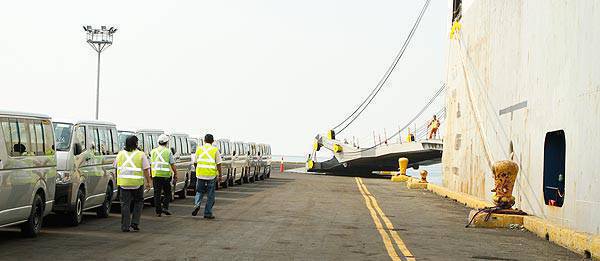 A solon seeks to crack down on the continued smuggling of imported used vehicles in the country by filing a bill that could put the smugglers in jail for up to six years and be fined a substantial amount of money.
"The occurrence of registration of imported vehicles without clearances from the Bureau of Customs (BOC) and the Bureau of Internal Revenue (BIR) remain unabated despite existing laws," said Rep. Jeci Lapus from the third district of Tarlac.
Lapus recently filed House Bill 4362, which seeks to address the perennial problem of the importation of smuggled used vehicles by imposing stiffer penalties on individuals involved in the illegal activity.
According to Lapus, the perpetrators are somehow able to register these vehicles with the Land Transportation Office (LTO) despite the absence of the required clearances. If the clearances are present, the documents are tainted with irregularities.
Lapus added that the irregular and anomalous registration of motor vehicles continue to take place "due to inadequate laws that will respond to advancing methodology in registration processes."
"The activities of unscrupulous individuals in registering imported vehicles circumvent existing laws to the detriment of the government," said Lapus.
Under Lapus's bill, imported used vehicles not prohibited under Executive Order 156 may be registered with the LTO but they must have the appropriate import documentation, and proof of payment of taxes and duties by the BOC and the BIR. Any person who violates provision of this proposed Act shall be imprisoned for no more than six years and be fined the amount equal to the fair market value of the motor vehicle.
Continue reading below ↓
Recommended Videos
Photo by Vincent Coscolluela