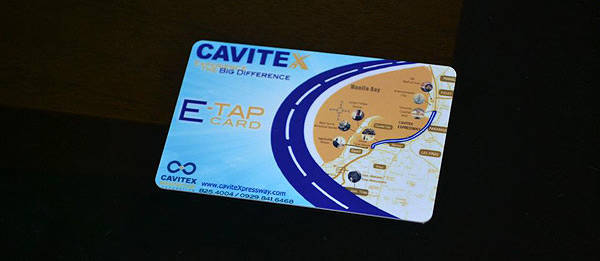 Traffic at toll plazas could soon be eliminated, if not reduced, if the Toll Regulatory Board (TRB) had its way. The agency reportedly wants the country's tollway operators to adopt the E-Tap card as a single electronic collection payment system.
"The TRB can request them but eventually the market will force them to adopt such tollway payment," ABS-CBNNews.com quoted TRB executive director Edmund Reyes Jr. as saying.
The news outlet added that, following the recent signing of an agreement between the TRB and the operators of the Manila-Cavite Expressway, Cavite Infrastructure Corporation, and Malaysia's RTS Technology SDN, the E-Tap card system will be used as a pilot program on the tollway starting July 16. The cards will initially be used on two lanes at the toll plazas in Bacoor and Kawit.
The system works by having a motorist with an E-Tap card just tapping it on a card reader to have the toll fee electronically deducted from the stored amount in the card. The E-Tap card reportedly costs between P15 and P25, with the reloading of the amount stored in the card being done at a toll plaza. On July 16, 3,000 E-Tap cards will be given free to motorists.
According to Reyes, using the E-Tap card system on the Cavite expressway will help his agency consider the interconnected e-payment scheme of the country's various tollways.
Continue reading below ↓
Recommended Videos
"Compared to other toll operators that charged P1,700 per card, the E-Tap card costs very little only," Reyes was quoted as pointing out. "Right now, the penetration rate of e-toll payment system is very low so there is a big opportunity for the market to grow. The technology embedded in this card is universal, which means that other toll operators can follow suit. If and when it happens, then it would be very easy, fast and convenient to all motorists who ply the country's expressways."
Photo from Toll Regulatory Board's Facebook page