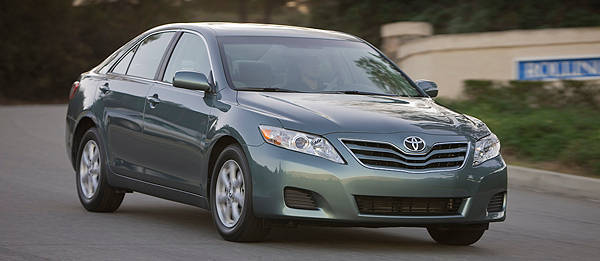 It's official: the United States' National Highway Traffic Safety Administration (NHTSA) has not found anything wrong with Toyota's electronic systems, which were initially blamed to have caused the "sudden unintended acceleration" issue that has been the Japanese carmaker's bane since 2009.
The NHTSA enlisted the help of the National Aeronautics and Space Administration's (NASA) top engineering experts in computer-controlled electronic systems, electromagnetic interference and software integrity to help determine if electronic systems or electromagnetic interference could cause unintended acceleration in Toyota vehicles.
NASA's engineers reportedly went over more than 280,000 lines of software code looking for potential flaws that could initiate an unintended acceleration incident. Together with the NHTSA, both organizations also bombarded vehicles with electromagnetic radiation to find out if they could make a car's electronics systems cause the cars they control to accelerate.
"And today, their verdict is in. There is no electronic cause behind dangerous unintended acceleration incidents in Toyotas," said Department of Transportation secretary Ray LaHood.
Steve St. Angelo, Toyota's chief quality officer for North America, thanked NASA and NHTSA for the thoroughness of their review, saying that "this rigorous scientific analysis by some of America's foremost engineers should further reinforce confidence in the safety of Toyota and Lexus vehicles."
Continue reading below ↓
Recommended Videos
LaHood pointed out, however, that though Toyota has been exonerated from charges that its electrical systems and components caused unintended acceleration incidents, the carmaker still has to accept responsibility for known mechanical causes of the same issue.
Toyota has issued recalls and repaired nearly 8 million cars and trucks for the two defects NHTSA has already identified: the first involving a design flaw in the gas pedal that caused it be trapped by the car's floor mats while the car was in motion while the second was due to the so-called "sticky pedals" that kept the throttle open even after the driver has released the accelerator pedal.
Toyota has also paid the maximum civil penalties totaling $48.8 million as the result of the NHTSA's investigations into whether the company reported the safety defects in a sufficiently timely manner. Under federal law, automakers must notify the NHTSA within five days of finding out that a safety defect exists and promptly conduct a recall.