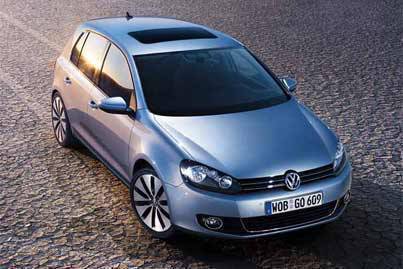 The sixth-generation Volkswagen Golf bested other finalists in the race for the World Car of the Year award.
The 2010 Volkswagen Golf, first unveiled at the Paris Auto Show in 2008, was named the world's best car at the on-going New York International Automobile Show (NYIAS). Judging was conducted by 59 motoring journalists from 25 countries.
The Golf is said to have a more trendy design and a more posh interior. It also gives consumers a variety of powerplant options with six types of engines, including the standard 2.5-liter gas-powered machine and a 2.0-liter turbocharge direct-injection TDI engine that runs on diesel.
Continue reading below ↓
Recommended Videos
The sporty hatch beat 50 other entries including finalists like the Jaguar XF, Honda Jazz/Fit, Audi A4/Avant, Toyota iQ, Nissan GT-R and Ford Fiesta.
About the New York car show
When a lot of car brands opted not to participate in the North American International Auto Show in Detroit in January, many surmised that in the light of today's global recession, most car manufacturers were looking for to a bigger market like New York where they can unveil their latest offerings.
Based on the many previews popping up prior to the show at the Big Apple, it seems like everyone's guess was right.
The latest models to debut at the NYIAS include the E63 AMG of Mercedes-Benz, the M-treated BMW X5 and X6, the LR4 of Land Rover, and the all-new Grand Cherokee of Jeep.
Concept cars on the debut preview list include Hyundai's Nuvi and the Scion iQ.
On its 109th year, the NYIAS at the Jacob Javits Convention Center expects to accept more than one million visitors for nine days starting April 10.