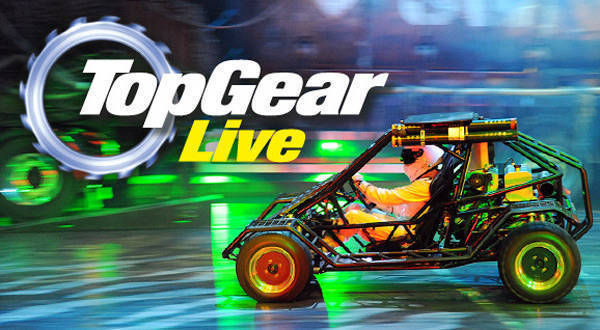 To diehard Top Gear fans, only one thing beats watching their favorite motoring TV show, and that's watching it live. But the show is shot in London, and even if you manage to save enough for a UK trip, the odds of you sneaking yourself into the BBC studio where Top Gear is filmed are about as good as our features editor Dinzo Tabamo fitting into the Stig's suit.
The next best thing, then, is to watch Top Gear Live, a live spectacle that basically replicates the TV show's high-octane shenanigans inside a theatrical arena. The good news is that this event is like a traveling circus, which means it is held in various key cities around the world. In fact, the show has already been staged in Hong Kong. All you have to do is find out the most convenient schedule and venue, and then put together the funds to attend the leg of your choice. Trust us: This is the cheapest way to see Jeremy Clarkson, James May, Richard Hammond and the Stig in the flesh.
According to the organizers, Top Gear Live has so far been seen "by over one million fans." It has also traveled to "four continents and 19 cities." It has been staged "over 230 performances," and it has flown "over 52,000 miles." And perhaps most interesting, it has "played over 160 games of car football."
Continue reading below ↓
Recommended Videos
In essence, Top Gear Live is like having the show's cast shoot scenes in front of you. It features such stunts as "the world's first indoor loop-the-loop, an F1 ice-cream van, Porsche 911s totally on fire, and a car plunging 300ft on a bungee cord."
And now, we have been informed about the four confirmed destinations of Top Gear Live for 2013. These are:
* Moscow, Russia - February 22-24 (Olympyiskyi)
* Sydney, Australia - March 9-10 (Sydney Motorsport Park)
* Amsterdam, the Netherlands - April 26-28 (Ziggo Dome)
* Durban, South Africa - June 15-16 (Moses Mabhida Stadium)
So, in case one of your business trips or planned vacations takes you to any of the above places on the specified dates, you now know what not to miss.