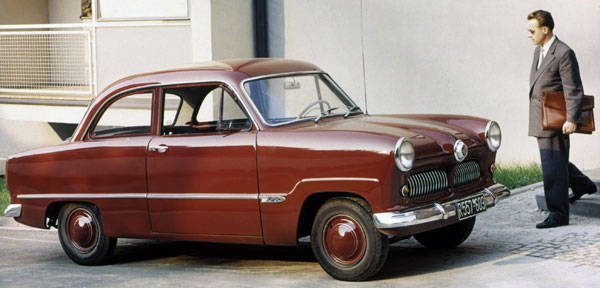 June 17, Sunday, is a special day. It's Father's Day. It's a day to honor the one who influenced your passion for cars--the one who taught you how to drive and possibly the one who bought you your very first ride. It's time to show him a little appreciation, and we think we can help you in that regard.
It's this simple:
1. Send us a motoring-related photo of your old man (driving or fixing his car, for instance, or even just standing inside a car showroom). E-mail it to topgear@summitmedia.com.ph on or before June 12, Tuesday.
2. Tell us in five (5) sentences or less just why exactly the photo is special to you.
3. We will select the 10 best photos, which we will post on this website on Father's Day--so that the world may know just how proud you are of your car-crazy dad.
4. Here's the best part: McDonald's will deliver a special Big Breakfast meal--consisting of two English muffins, scrambled eggs, sausage, hash browns and a cup of McCafe premium roast coffee--to your dad on Father's Day.
ADVERTISEMENT - CONTINUE READING BELOW ↓
McDonald's will only deliver within the Philippines. In case your father is based in another country, you may nominate somebody else to receive the Father's Day Big Breakfast.
In case your father is deceased, you may also nominate somebody else to receive the Father's Day Big Breakfast.
5. Please include your full name, your mobile phone number, your father's full name, and your father's home address (or the address of your nominated person) in your e-mail.
Come on, guys. Surprise your father on his special day. Imagine sending him this text message the morning of June 17: "Dad, please log on to TopGear.com.ph. There's something I want to show you. Oh, and enjoy your Big Breakfast."
Okay, we're such cornballs. But you get the idea. Now, start looking for a nice car photo of your father.
ADVERTISEMENT - CONTINUE READING BELOW ↓
Recommended Videos