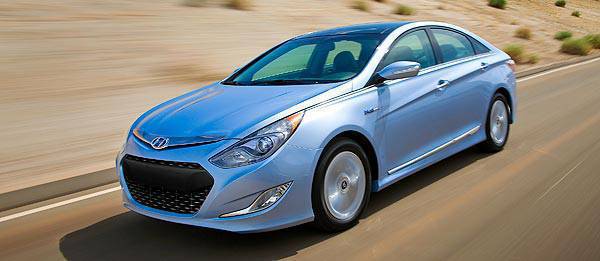 Green Car Journal, a magazine dedicated to environment-friendly motoring, has revealed the 2011 Car of the Year award finalists: the Chevrolet Volt, the Ford Fiesta, the Hyundai Sonata Hybrid, the Lincoln MKZ Hybrid and the Nissan LEAF.
For the first time in its six-year history, the Green Car of the Year finalists include two primarily electric-drive vehicles (Chevrolet Volt and Nissan LEAF), two hybrids (Hyundai Sonata Hybrid and Lincoln MKZ Hybrid) and a high mile-per-gallon gasoline internal combustion engine (Ford Fiesta).
The inclusion of the Ford Fiesta highlights the evolution of internal combustion engine as becoming more fuel-efficient and environment-friendly. According to the Green Car Journal, "a new generation of internal combustion gasoline and clean diesel models are expected to push efficiencies ever higher in the coming years" along with vehicles incorporating electric drive.
"These five 2011 Green Car of the Year finalists reflect an auto industry in transition," said Ron Cogan, editor and publisher of Green Car Journal. "It wasn't long ago when electric drive was a novelty. Now, it's expected that auto manufacturers will include electric drive in some form among their model offerings."
Vehicles that qualify for the Green Car of the Year award should be "exemplary models that forward environmental performance in meaningful and quantifiable ways." Additional factors that are considered for the award are the vehicle's significance to the market and its "newness."
Continue reading below ↓
Recommended Videos
The jurors of this year's Green Car of the Year award include Carl Pope, chairman of the Sierra Club; Jean-Michel Cousteau, president of Ocean Futures; celebrity and well-known automotive enthusiast Jay Leno, and automotive icon Carroll Shelby.
The winner will be announced on November 18 at the LA Auto Show.
[gallery]616[gallery]