An epic wedding is scheduled to take place this weekend and you may be one of our three lucky readers who will get an exclusive invitation.
Be among the first to celebrate Bella and Edward's eternal bond during the special screening of The Twilight Saga: Breaking Dawn - Part 1. But before you receive your exclusive invitation, we need to know which Volvo vehicle will take you to the wedding. Don't forget to add why you think it is the best Volvo vehicle for Bella and Edward's big day.
Well, what are you waiting for? You only have until 10am on November 18 to post your answer.
A Volvo representative will choose the three best answers and the names of the senders will be uploaded on Friday. Good luck!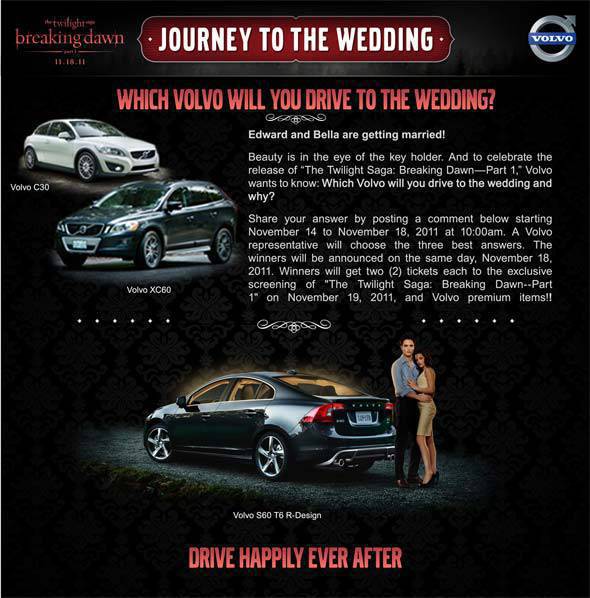 Continue reading below ↓
Recommended Videos
Click here to learn about another way of getting exclusive invitations to the special screening of The Twilight Saga: Breaking Dawn - Part 1