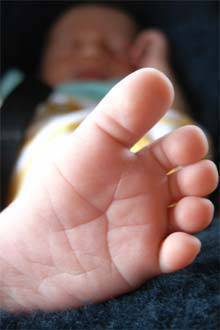 Despite the criticism many female drivers get when they're behind the wheel, we're certain no man in the world can do what one American woman did while driving--and that is giving birth.
Amanda McBride drove a Chevrolet Cobalt nearly 40 kilometers to a hospital in Minnesota while on labor. With roughly ten kilometers to go, her water broke and the baby followed.
"I was just sitting on the seat and he just slid out," McBride said in the local newspaper Bemidji Pioneer. "It really wasn't bad at all."
McBride's husband, who couldn't drive due to his tendency to have seizures, steered the car while she kept the baby warm by turning up the car's heater.


Continue reading below ↓
Recommended Videos