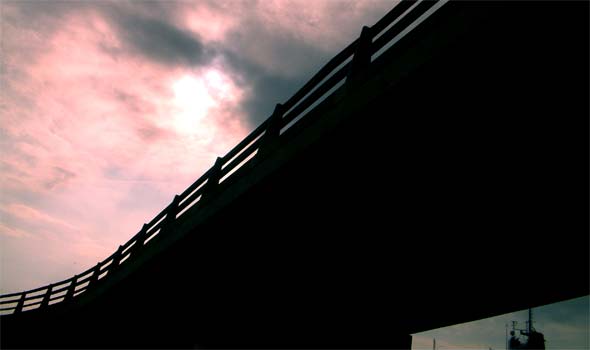 Crawling along Epifanio de los Santos Avenue (EDSA) and C-5, specially during the rush hour, is something Metro Manila motorists suffer everyday. You're probably one of those who spend at least an hour on the road just to get from Makati to Quezon City. But would you be willing to shell out P99 just to travel between those cities in six to ten minutes?
The builder and operator of South Luzon Expressway, Citra-PNCC, believes it's time to decongest EDSA and C-5 by constructing an elevated highway from Buendia in Makati to Balintawak in Quezon City, ABS-CBNNews reported.
The proposed project, called the Citra-PNCC Alignment, will have eight gates that will be placed in Buendia, Quirino Ave., Plaza Dilao, Aurora Boulevard, E. Rodriguez Ave., Quezon Ave., Sgt. Rivera Street and Balintawak.
Citra-PNCC said the 14-kilometer stretch of elevated expressway can reduce travel time from Makati to Quezon City to just six to ten minutes with a P99 toll.
If the group gets government's green light, it can finish the P24-billion project in two and a half years.
The alignment is not the only project proposed to decongest traffic on EDSA and C-5, the two major highways in Metro Manila. Metro Pacific Tollways Corp., operator of the North Luzon Expressway, has proposed a "connector road" while the Metropolitan Manila Development Authority is also pushing for a Skybridge to be built above waterways.
Continue reading below ↓
Recommended Videos
So, are you ready to pay for improved traffic conditions in the metropolis? Or do you think you're already paying enough income tax, and government and traffic officials should just get their act together to ease vehicular movement everywhere?
Photo from SXC.hu