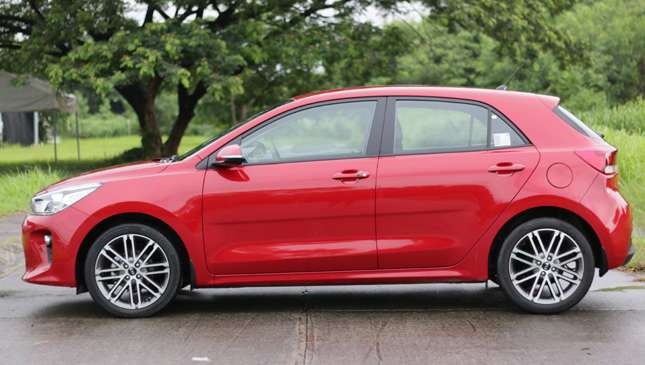 Mention 'Rio' and I think of sun-kissed beaches, nubile Latinas in barely-there bikinis, colorful festivals, the obligatory helicopter shot of the Jesus shrine, and that cute movie about the talking birds. When I think of Rio (as in de Janiero), I think of a fun place to get drunk and party and, yes, I imagine I might run into a Fast & Furious set, too.
So when Kia asked if I'd be willing to take part in their "Day in the Life of Me" social media campaign series, I was happy to oblige. You see, in the midst of my training program for Ironman Korea, life was becoming a bit of a bore. Training session in the morning, go to work, another training session in the evening, go home. Repeat every day for between 12 to 16 weeks.
Continue reading below ↓
Recommended Videos
Triathlon life can be very demanding, but also very boring as you're reduced to a fairly strict regimen and thinking about geek things like power, cadence, pace, and heart rate all day. Aside from the usual test drive, the crew from Kia would take me to some fun places, too.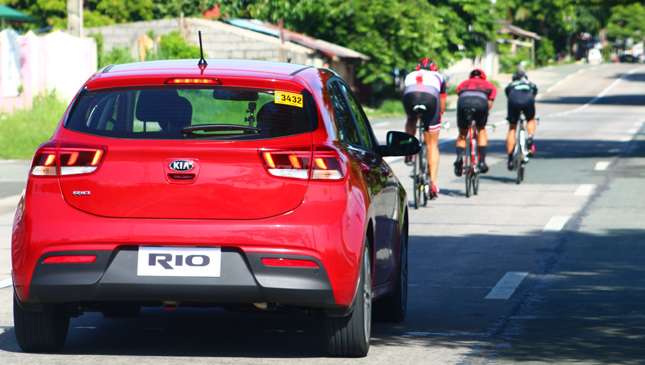 But first, the work. Our first task for the day was a 100km tempo ride with some of my Fitness First training buddies. I love motor-paced workouts as these force me to maintain a set power, speed and effort for extended amounts of time. We alternated between paced intervals with the Rio in front setting a steady pace, and behind acting as our backup while we team-trialed down to Naic, Cavite.
For small groups, a car like the Rio is ideal as it's just big enough to store essentials like a cooler, consumables and spare wheels, but the small displacement engine (1.4-liter) doesn't consume too much fuel as it keeps pace for a bunch of guys in Lycra. The large greenhouse area helps the driver see out so he can place the car just a few meters ahead of you; very important as I didn't want to crash into the rear window at full speed.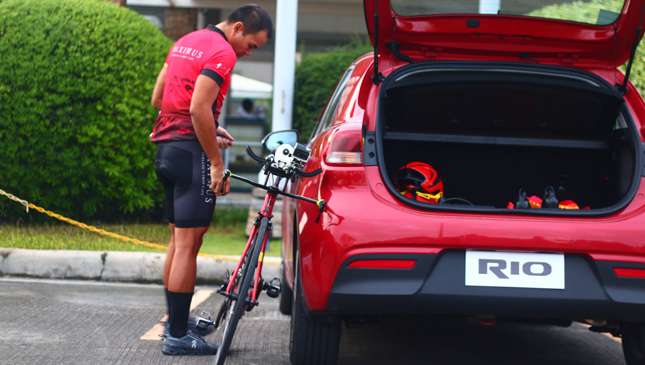 Next, Kia thoughtfully set a lunch reservation for me at 8Parker Willis. Located in Madison Gallery in Alabang, this is a small, artisanal resto that specialized in raclette cheese. Normally, I'm an adobo-and-extra-rice kind of guy during the workweek, but who am I to say no to all the wine and cheese I could have? You should also order the Salted Egg Fried Chicken and Pancakes when you go there yourself.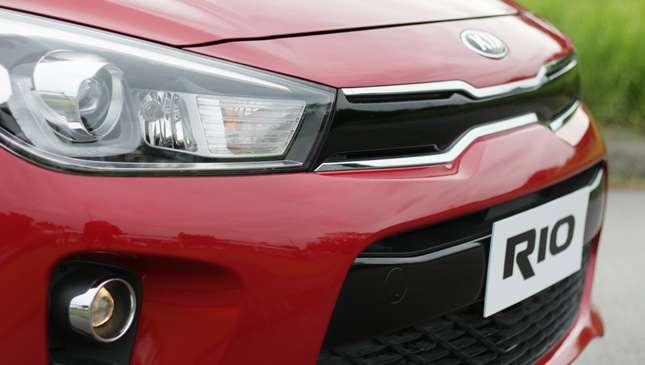 The next day, we set out for The Tri Temple. Owned and managed by my colleague and coach Raoul Floresca, this training facility along Chino Roces houses a 'Power Lab' for indoor cycling, and an Endless Pool, with which I had a date. On deck was Coach Jessie Khing Lacuna from the Philippine swimming team.
The Endless Pool is basically a treadmill for swimmers, as it has several hydro jets to push a swimmer back, so you have to keep swimming. Jessie had me do around 20 to 30 minutes of swimming in 20-30 strokes at a time, analyzing my stroke and pointing out little changes I could incorporate.
As an Age Group triathlete with very limited training time, professional advice from Jessie is golden (my 3000-meter, one-hour swim is just his warmup!). I really appreciated his tips, and weeks later I'm still applying them and seeing subtle improvements to my lap times.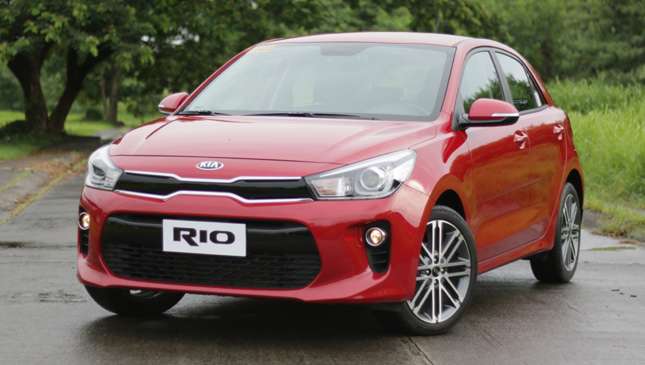 After that session, we drove over to the new Habitual coffee bar in Legazpi. Their Yellow Tail coffee cocktail was damn good! It's your basic aeropress brew, but mixed with ginger, lemongrass, calamansi, and honey for an especially refreshing drink. They have several other concoctions like the Nitro (mixed with egg whites and homemade cola) and Milky Hands (cold brew with orange juice and condensed milk, among others), too. Habitual also turns into a proper cocktail bar at night with The Girl + The Bull, which means it's everything the titos and titas of Manila (okay, Makati) could ever ask for.
Our last stop was to my very own Maximus Athlete's Shop Café, so I could show Jessie our indoor cycling station. Instead of watching a movie and pedaling mindlessly for hours, you ride in a virtual world with hundreds of other cyclists from all over the world in the Zwift app. Attached to a smart trainer like a Tacx Neo, it's a safer way to get quality miles without having to stress about motorists or poor weather.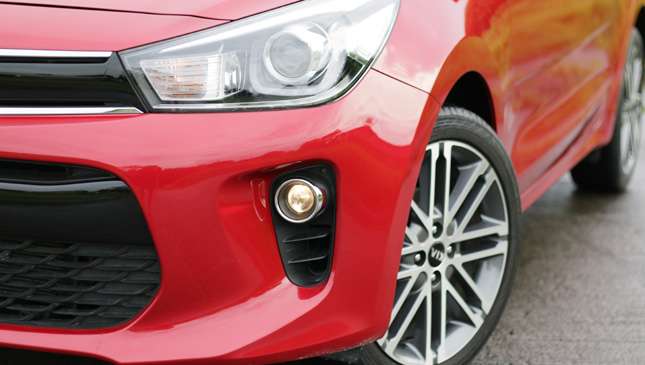 Throughout this urban experience and an extended test duration with the Rio, I came to appreciate a lot of things about the car. First and foremost is the styling, which (obviously) mimics several European makes, but definitely looks more interesting than the usual crop of subcompact, four-wheel appliances. I particularly like the side profile with its chiseled flanks and prominent character lines. The front fascia with its LED headlamps and egg crate grille is beautiful.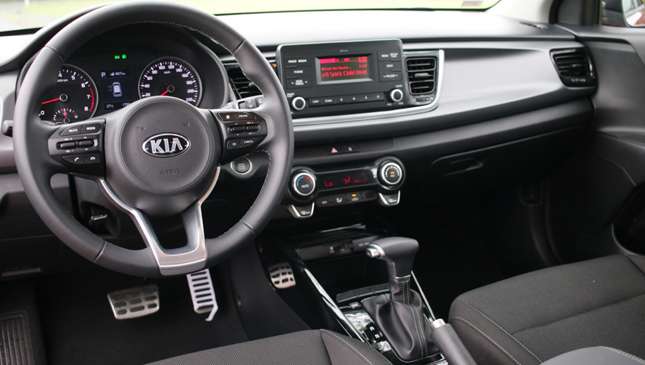 I love how Kia paid attention to the driver touch points. The steering wheel and shifter have a smooth, cool texture with ergonomic curves that help your hands wrap around the rim and lever perfectly. The instrument panel with its bright TFT display is handsome and intuitive with the usual array of buttons for the stereo, cruise control and info systems on the steering wheel. The stereo lacks a touchscreen display and makes do with a red LCD screen, but at least it has Bluetooth for your phone.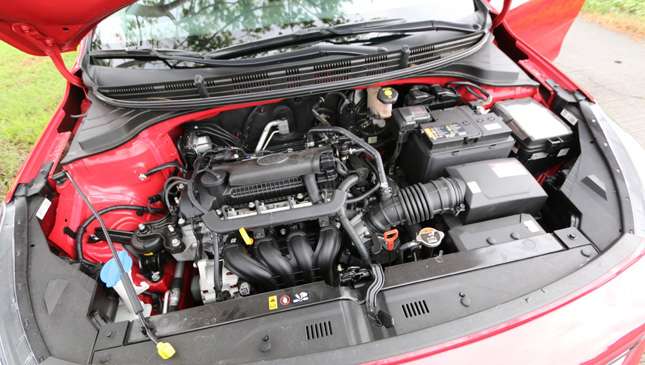 The Rio is best enjoyed in the urban setting (hence our itinerary), as the 1.4-liter engine is mated to a rather old school 4-speed. It gives pretty good fuel efficiency at 9-10km/L, but is often struggling for power or just the right gear to overtake or accelerate out of slow corners. I found myself placing the shifter into the manual gate nearly all the time so I could hit the low gears anytime I wanted (which was often).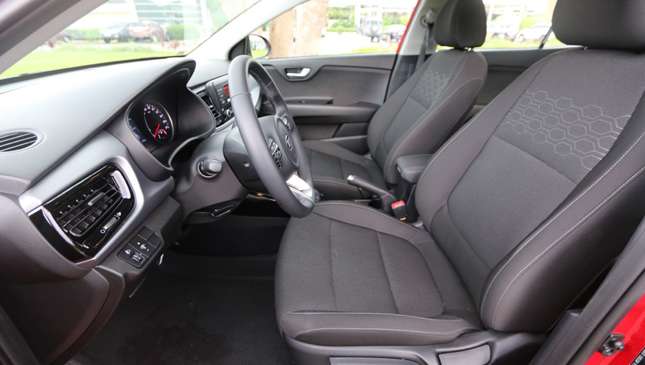 The chassis is tuned for comfort rather than sporty driving. The suspension is soft but well damped, and the steering is precise and has good road feel. The front seats are wide and amply cushioned while providing adequate support. They're nice places to sit in while you're stuck in Manila traffic and your back is still sore from training all morning. It's not an especially sporty car, but it is comfortable and feels sophisticated for its size and price.
Driven within its limits and sticking to its purported mission in life—the fun, stylish way of getting you to places in and around the metro—the Rio satisfies. It has a personality that's so often lacking in the current crop of affordable mainstream cars, it's as comfortable as you'd expect a car of its caliber to be, and it won't take too large a chunk out of your bank account either.