Remember the MB100? It was a van from the early 2000s; a time when vans were nothing more than utilitarian cash cows and the SsangYong van with a Mercedes badge made quite some headway. SsangYong also brought in the Musso SUV; a peculiarly styled thing that also met with modest success during a period when SUVs had yet to hit primetime sales. You'll also remember—and then try to forget—the execrably styled, first-generation Stavic luxury minivan, the creation of which baffles the mind 'til today.
It's fair to say that the SsangYong brand was just finding its footing back then, just as the other Korean brands—Kia and Hyundai—were still warming up. Practice makes perfect, and the latter two brands make some of the handsomest mainstream vehicles today, with performance and reliability to rival the usual Japanese brands. SsangYong is the dark horse. Its dealer network is still tiny and its lineup quite modest, but it's worth a serious look.
Why SsangYong decided to stick with its odd-sounding nameplates is a mystery, seeing as there's not much equity in them anyway (at least here in the Philippines), but the Musso is now sold as a pickup truck. Its sibling under the skin is the Rexton SUV.
One look at the truck in profile and it's clear the designers prioritized the SUV over the truck. The cabin looks like the back portion was lopped off, the edge of the roof at the C-pillar dropping straight down with no attempt to smoothen the transition; not even a kink at the window base to add some verve. The front fascia is mildly interesting, eschewing chrome brightwork for lots of plastic honeycomb. So it's a no-nonsense, conservative look that I honestly have trouble remembering if I don't have the pictures handy. But don't blame SsangYong for being gun shy with the styling after years of weirdness.
ADVERTISEMENT - CONTINUE READING BELOW ↓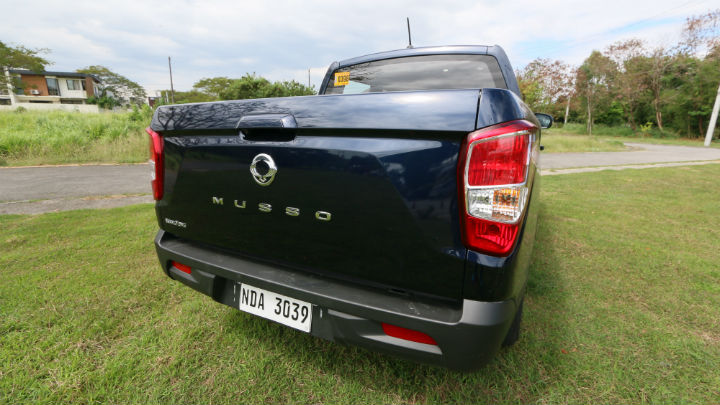 The inside gets much, much better, though. SsangYong still has a technical partnership with Daimler-Benz, and the interior hints of such with a beautiful, two-tone cockpit. Soft touch surfaces abound, with a genuinely handsome steering wheel and gate-type shifter. The infotainment system is easy to work with, the instrument panel has all the information you need at a glance, and you get dual-zone climate control and power-adjustable front seats. The rear seat has generous leg- and headroom with its own A/C vents, too. It's quite a change from the usual gray and black interior of the standard pickup truck, and you know what, I'll just come out and say that the Musso cabin is just gorgeous. There.
The Musso is powered by a 2.2-liter diesel punching out a muscular 179hp at 4,000 rpm and 420Nm at 1,400 rpm. There's only a six-speed Aisin automatic transmission available, but no four-wheel drive, part-time or otherwise. It's a bit strange not to have 4WD as an option in a truck, but SsangYong probably thought most real world owners will hardly ever use it so eff it.
ADVERTISEMENT - CONTINUE READING BELOW ↓
Recommended Videos
Nevertheless, the Musso's bed is rated for up to 790kg, and this truck can tow up to 3,500kg. Power delivery is very smooth and linear even in Eco mode. Your only concern would be spinning that live rear axle on a slippery or loose surface. The Euro-style gate for the shifter looks classy, and needs a deliberate movement out of drive so you don't accidentally push it out. You can manually shift by putting it in the rearmost slot and thumbing a little button on the knob for up- and downshifts.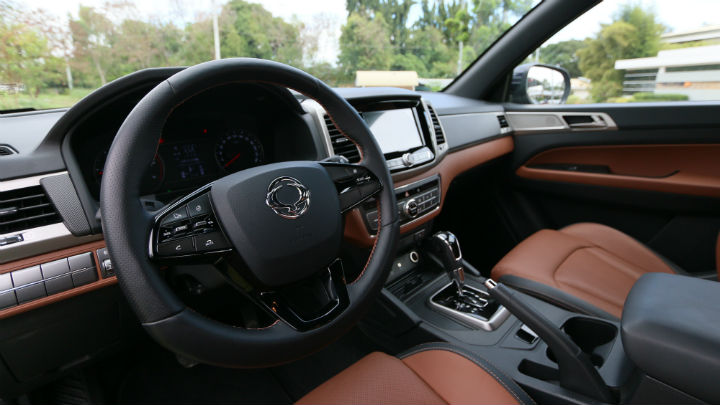 I had the Musso for a week, shuttling to and from my shop every day, over cemented and sh***y roads, hauling all kinds of cargo in the cabin and bed, and the truck pulled no unpleasant surprises. Everything worked as expected, and I appreciated the power and smoothness of the Musso. The steering assist was just right, the ride was on the stiff side but bearable and free of judder over expansion joints, and brake feel and response was as sure and confident as anything from Japan or the US. In short, the truck drives and rides as well as its competition. Maneuvering it in tight spaces is pretty easy with its large windows and standard backing-up camera.
ADVERTISEMENT - CONTINUE READING BELOW ↓
The Musso is priced at P1,495,000 and comes with six airbags and ABS, but no stability control or hill-hold assist. It does come with a lot of creature comforts and arguably the most comfortable, truly SUV-like cabin in its class (mainly because it IS an SUV with a bed). Dyed-in-the-wool pickup buyers will likely stick to their make and model of choice, but first-time truck buyers unwilling to give up the comfort of an SUV while adding the utility of a real bed should give this a serious look.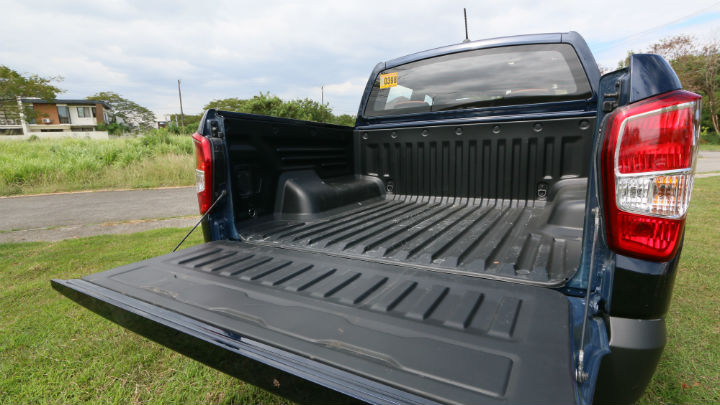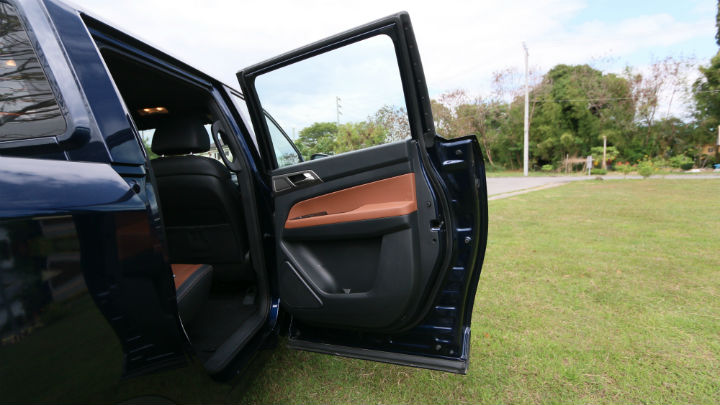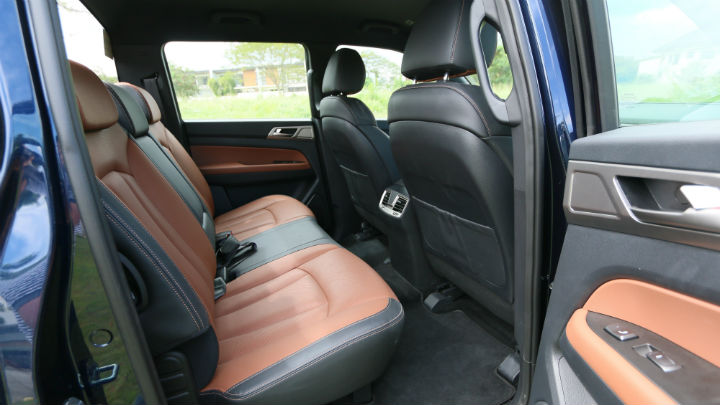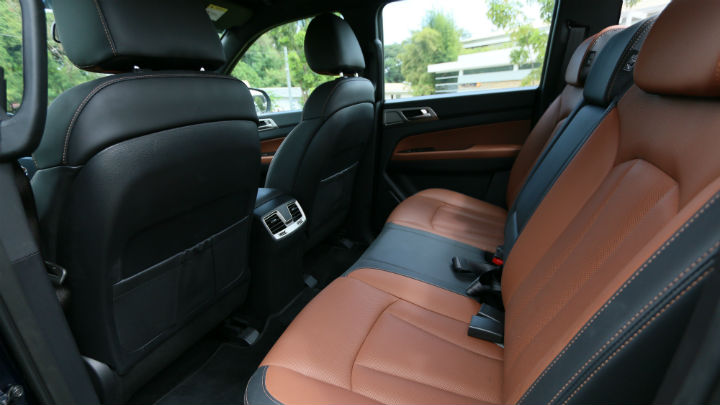 ADVERTISEMENT - CONTINUE READING BELOW ↓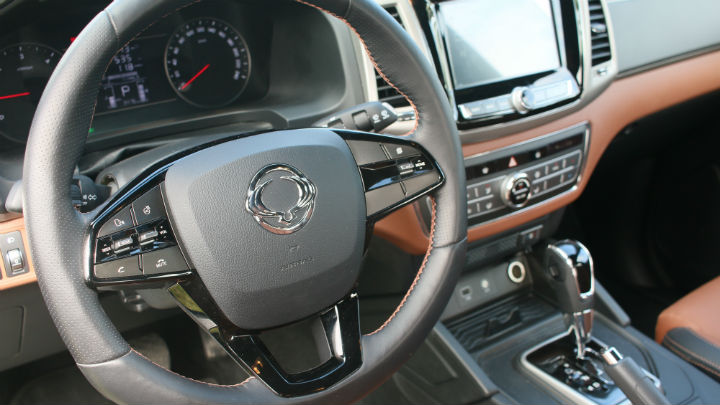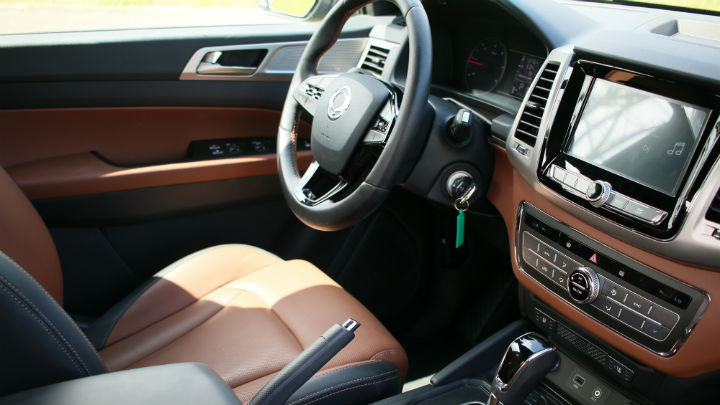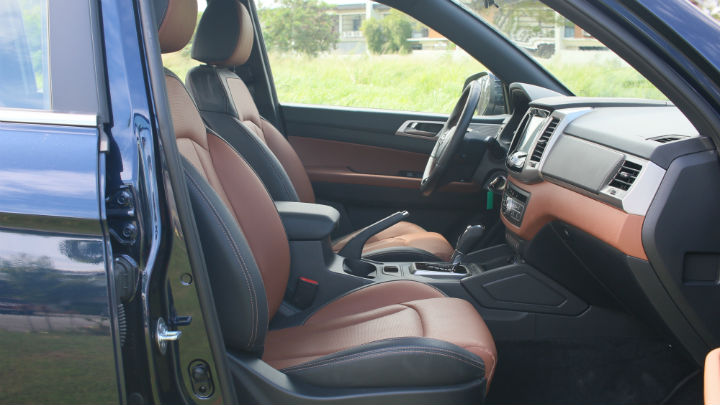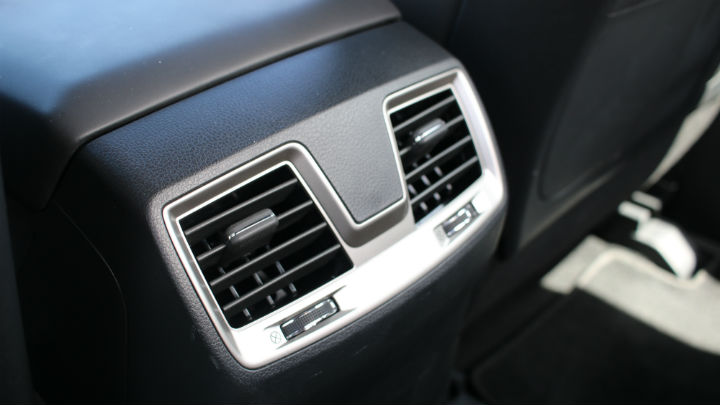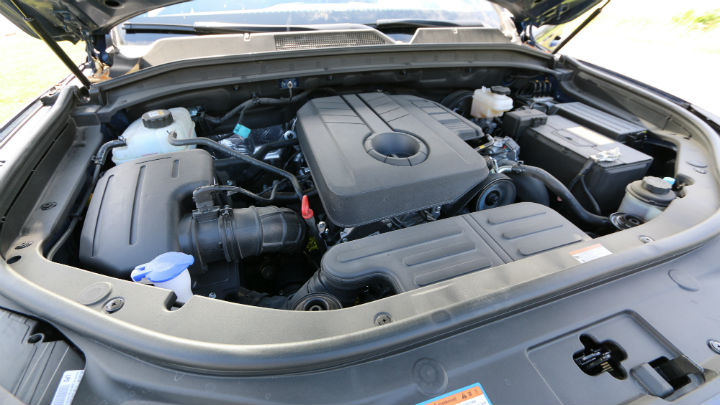 ADVERTISEMENT - CONTINUE READING BELOW ↓