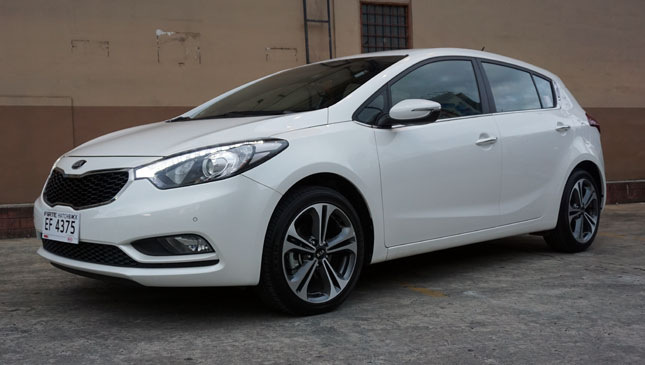 When it comes to determining the best car in the compact segment, there's little argument that the Mazda 3 is the current winner. In hatchback form, which is how we prefer it, it's the perfect combination of looks, performance, features and comfort. It's so good to drive it almost feels European.
When I think of what can possibly usurp the Mazda 3, I would have guessed the Honda Civic, or maybe the new EcoBoost-powered Ford Focus. I certainly didn't expect the challenge to come from Kia.
Because of the local distributor's silence in the industry, Kia doesn't blip on my radar sometimes. But by some stroke of luck, a Forte hatchback's key landed on my desk recently. I was excited to get reacquainted with this perpetually underrated brand.
First impressions of the Forte 5-door are positive. It's a good-looking hatchback, with a laid-back pleasantness that is calming to stare at. There's that signature Tiger Nose grille, very swept-back headlights with a rakish streak of LED park lights, and a windshield that's so tilted backward it almost forms a straight line with the hood.
ADVERTISEMENT - CONTINUE READING BELOW ↓
The wheels remind me of Hyundai, which shouldn't be a surprise. The five-spoke alloy wheels match the body well, and give off a sporty stance. They will soothe the itch for you to shod the Forte with aftermarket wheels.
The cabin is stark, functional and comfortable. Fans of bells and whistles will be disappointed, but those of us who want everything in its logical place will like this interior. I also appreciate the restraint the Korean carmaker practiced in designing the interior. The handsome austerity is almost Teutonic.
I definitely like sitting inside. The large steering wheel and its buttons give me control of all the necessary functions. And the whole dashboard just offers me everything else I require to be comfortable. Even the air-conditioning is ideal for our hot weather. Nothing distracts the driver from enjoying the drive.
Yes, I enjoyed the drive. It is in this area where the Forte 5-door mounts its most serious opposition against the Mazda 3.
ADVERTISEMENT - CONTINUE READING BELOW ↓
Recommended Videos
Let's start with its throttle response. You might think that lightning-fast reactions to gas input is good, but that can lead to jerky movements--or worse if the driver doesn't learn to anticipate. The Forte's response is so right. It's as if it knows how I want the Kia to move.
When I give the 2.0-liter four-cylinder engine a lot of gas, the Forte 5-door snarls and shoots forward thanks to its 159hp, but I still feel totally in control. This kind of synergy between engine, transmission and chassis is difficult to find in one automobile. The Germans can do it, but sometimes they resort to electronics and traction control, thus increasing complication and price. Kia pulled it off in a compact hatch. The maneuverability is excellent, with handling that shrinks the car the longer you're behind the tiller.
Speaking of which, the driving position is first-rate largely due to a steering wheel that's just the right size to hold, and seats with thick bolstering. When I get stuck in traffic, I enjoy the top-notch comforts, like a competent audio system that connects seamlessly with my Android smartphone.
ADVERTISEMENT - CONTINUE READING BELOW ↓
After a few days, I was taking longer routes home just to prolong the driving experience. I was looking forward to errands and drives within the city, so that I could be behind the wheel again. Piloting the Forte 5-door is a proper joy. There's a balance to it that's just right. It can give you smiles when you feel like being aggressive, and it can relax you as well if you ease off. Very few cars can do that.
My enthusiasm with the Forte 5-door was reflected in the fuel consumption. I registered an average of 6.5km/L in traffic and energetic driving. I'm sure I could make it go up to about 8km/L, but I was having too much fun.
Perhaps my only complaint is that the chassis and the engine deserve lower-profile tires. Their untapped performance potential is palpable. And now I believe Kia has the engineering know-how to do it without ruining the finely tuned balance of the car's ride.
ADVERTISEMENT - CONTINUE READING BELOW ↓
However, in the end, the assault still falls short of snatching the Mazda 3's throne. At P1,198,000, the Japanese hatchback is only P8,000 more expensive than the Forte 5-door, but the former has so much more features. The Mazda 3 is a fully realized being, with tires, suspension, engine and transmission so in sync that a name was devised for it (Skyactiv).
But the Korean hatch puts up a good fight. This is a solid number two in my book. Only its price and almost-there mechanicals hold it back.
Actually, the biggest thing holding back the Forte 5-door is its lack of marketing. Why isn't Kia Philippines pushing this model? There should be public test-drive activities, media driving events, and a sustained PR campaign--something to bring awareness to this woefully underappreciated car.
The Kia Forte 5-door deserves better than to wallow in market obscurity, and I don't see any units on the road. I hope more people discover the charm of this low-key but charming hatchback.
ADVERTISEMENT - CONTINUE READING BELOW ↓
Photos by Dinzo Tabamo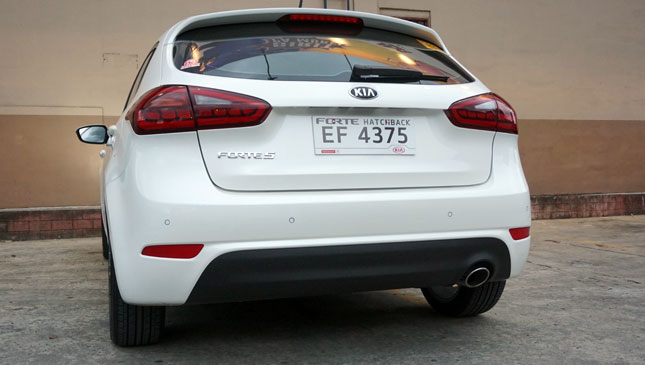 ADVERTISEMENT - CONTINUE READING BELOW ↓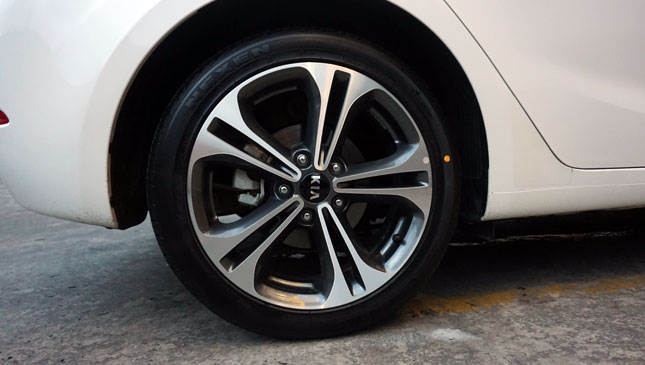 ADVERTISEMENT - CONTINUE READING BELOW ↓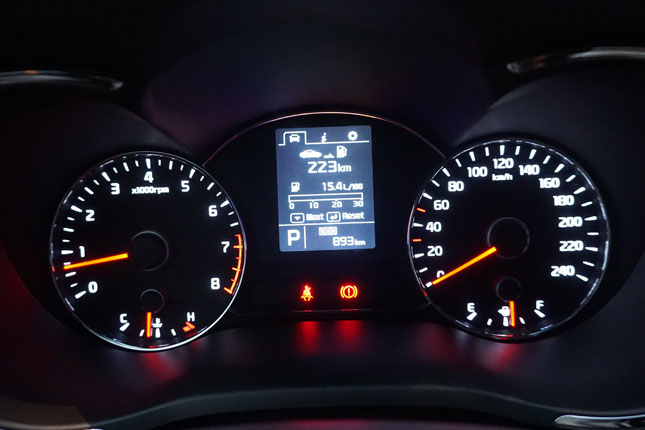 ADVERTISEMENT - CONTINUE READING BELOW ↓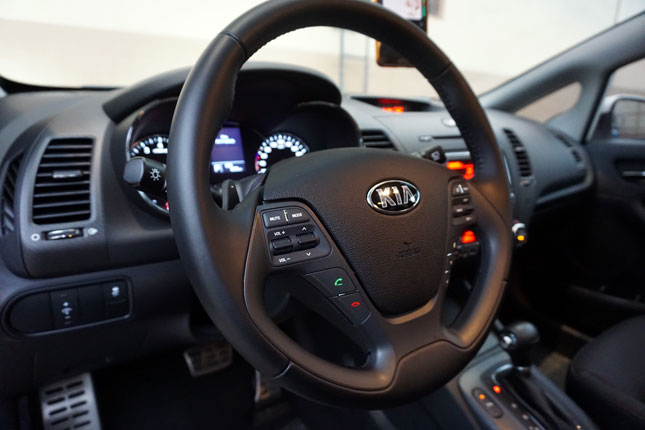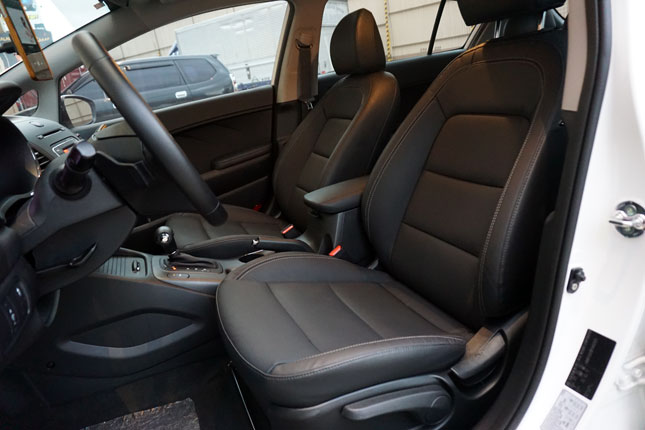 ADVERTISEMENT - CONTINUE READING BELOW ↓