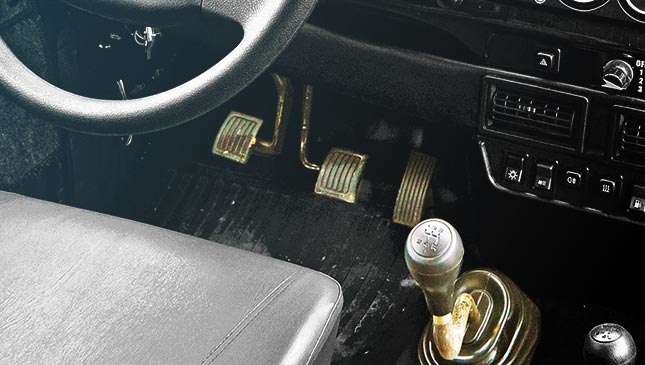 Hello, Top Gear Philippines. I have a 2001 Mitsubishi Adventure diesel. Recently, I changed the pressure plate, clutch disc and release bearing. Dahil palaging lumusot ang clutch ko naka ilang palit na ako ng slave. Same result. The master has been replaced as well. The mechanic also removed the clutch chamber. He said it was busted.
The problem right now is the clutch is hard to press when hot, but it's fine when cold. Parang nag sliding third gear ako kapag uminit na and the clutch play nagbabago—tumataas pedal when hot. Can you please help me? I use Exedy parts on my clutch.
BJ M.
You've mentioned just about every part that comprises your clutch system. Everything has been replaced with new parts, except the clutch hose. The clutch hose is a rubber part built for high pressure. When it gets old the walls of the rubber hose gets weak, and sometimes the weak portions bubble up and the hydraulic fluid does not flow all the way down to the clutch slave. Try checking the clutch hose if it's worn or clogged.
ADVERTISEMENT - CONTINUE READING BELOW ↓
Also try to replace your clutch fluid at least twice a year with fluid from a fresh, sealed bottle. Just drain the old fluid from the reservoir and replace it with fresh fluid.
Because brake/clutch fluid is hygroscopic, it attracts moisture that causes your clutch parts like the master and slave to corrode. Small particles of rust become an abrasive to rubber parts causing them to wear prematurely.
Thanks for writing in!
ADVERTISEMENT - CONTINUE READING BELOW ↓
Recommended Videos