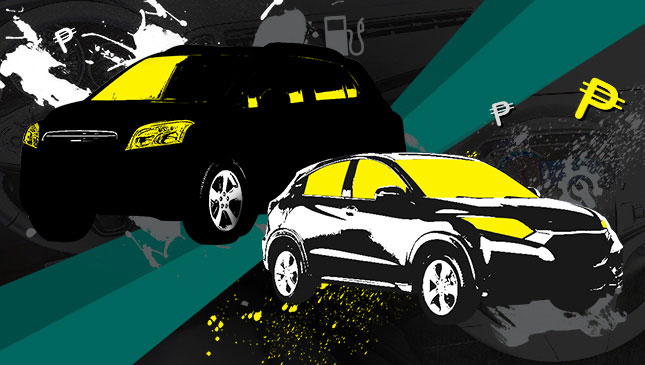 Hi, Botchi. My husband and I are currently in search of an affordable family car because we are expecting our second baby soon. We do not know much about automobiles. Is there a sub-P1 million vehicle you can recommend?
We are considering the Isuzu Crosswind XT or the Mitsubishi Montero Sport because of the enticing promos. It doesn't have to be a fast car; we want a comfortable, fuel-efficient family vehicle. Replacement parts should be readily available and affordable. I hope you can help us. Thank you very much!
Daisy Mae Jopillo
Hi, Daisy. Both the vehicles you mentioned aren't the most comfortable and refined choices out there, especially when used to transport kids. If you will be driving the family vehicle as well, I recommend something easier to drive.
I suggest the Honda HR-V--or, if you can wait a few more months, the rumored BR-V, which is smaller than the former. These crossover vehicles are far more car-like to drive, but offer improved use in adverse weather conditions, floods and bad roads.
A left-field choice is the Chevrolet Trax, which I really fell in love with. It's small and short, yet surprisingly roomy inside. Parts availability shouldn't be a problem, as Chevrolet has gone a long way in improving its after-sales service and support. If you are buying a brand-new car, you'll have nothing to worry about since the vehicle will be under warranty.
Another radical alternative is the Hyundai i20 Cross Sport. It's pretty much like the Trax: It has a slightly raised ride height, diesel engine and car-like driving manners. The i20 Cross Sport, however, is even more maneuverable than the Trax, and has a more refined diesel engine.
ADVERTISEMENT - CONTINUE READING BELOW ↓
Should you decide to get a bigger vehicle, it's tough to find a better deal than the Montero Sport or the Crosswind at the moment.
I hope this helps. Good luck with your growing family!
Botchi Santos
Consumer Editor
ADVERTISEMENT - CONTINUE READING BELOW ↓
Recommended Videos