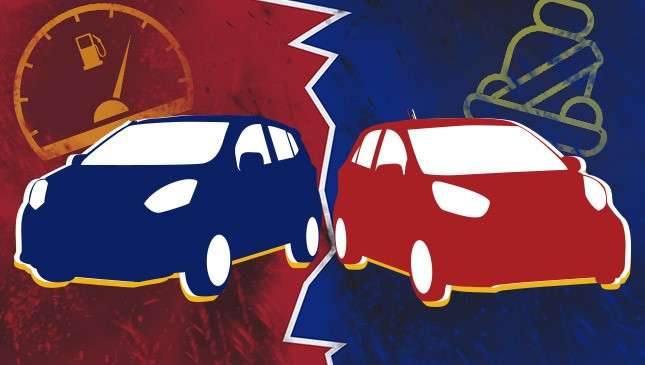 Hi Botchi. I have been doing some backreading on your advice regarding which car is right for a first-time owner like me. I have two kids and my husband is sort of medium-built, plus I just learned how to drive (so my husband will do most of the driving since he is the pro).
I am torn between the Toyota Wigo (AT) and the Kia Picanto (1.2 EX AT). I have the following considerations:
- traveling to Quezon Province every weekend
- safety ( I have two kids!)
- fuel efficiency
- maintenance costs/long-term use
Thanks a lot and happy holidays!
Continue reading below ↓
Recommended Videos
Rizza Sacra
Hi Rizza!
Thanks for dropping us a line and Happy New Year as well!
The two cars you picked are fine as mostly city cars, with trips out of town few and far between. The issue I see, though, is that many small cars with small engines have a difficult time out on the highway. Since going to Quezon Province every weekend is quite a lot to ask from a small car, these two might not be enough power-wise to handle your needs with such regularity.
The Toyota Wigo is really a city car meant for intra-city travel, while the Kia Picanto, although much better-specced and more refined than the Wigo, is still in the same ballpark. I drove a Picanto on the highway in Europe, and it barely got up to 100kph with only two people on board. If your car cannot meet the median highway speed, you pose a risk to other motorists and to yourself as well. As many traffic experts will tell you, it's the speed difference among cars that increases risk while driving on the highway.
A small car with a small engine will be working closer to its limits as well, so there will be issues of reliability and longevity, particularly for the engine, brakes, and suspension. I recommend looking at the Toyota Vios 1.3, Hyundai Accent 1.4, or Kia Rio 1.4. These are cars in the next segment up with bigger engines and roomier interiors. These would be safer and better-suited to the driving duties you have in mind, especially since you'll be close to full capacity each time you go to Quezon.
Hope this helps you make a better and more informed decision! It's worth saving up because you do get more in the end, given your particular needs.
Drive safe always and God bless!