What exactly is a BMW M850i xDrive?
A monster. A big, brash, flashy coupe booted up the road by a 4.4-liter V8 mated to a pair of turbos. A 1,965kg multiplex of screens, speakers, and leather chairs, that just happens to have four-wheel drive and do 0-100kph in 3.7sec.
That all sounds lovely, if you ask me.
Appealing recipe, isn't it? This isn't the full M version, either—there'll be an M8 later in 2019 with over 600hp for some reason. So for now, the M850i is top of the range, and has a dollop of reverse-snobbery factor going for it.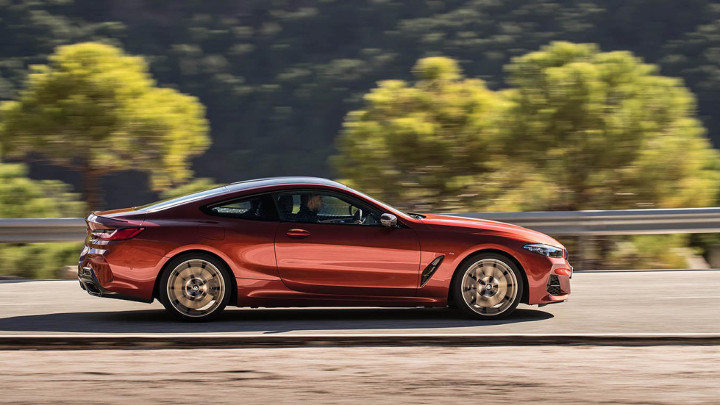 Continue reading below ↓
Recommended Videos
Sure, there'll be a faster, louder one later. But you don't need it. You'll make do with 530hp.
Great. Top of the class, thank you, next.
Hold your horses. There is a quibble to be had here.
This is the flagship BMW. Forget the 7-Series and the X7 (with those hideous new pig snouts, we wish we could; eternal sunshine of the X7-free mind, and all that). Forget even the beautiful, clever, but slow-selling i8. The 8-Series is BMW's flagship, its flaming chariot of bestness. Its ultimate Ultimate Driving Machine.
Of course it is. Otherwise, it'd just be the new 6-Series, instead of resurrecting a name from an uber-cool '90s classic. With pop-up headlights. And a V12.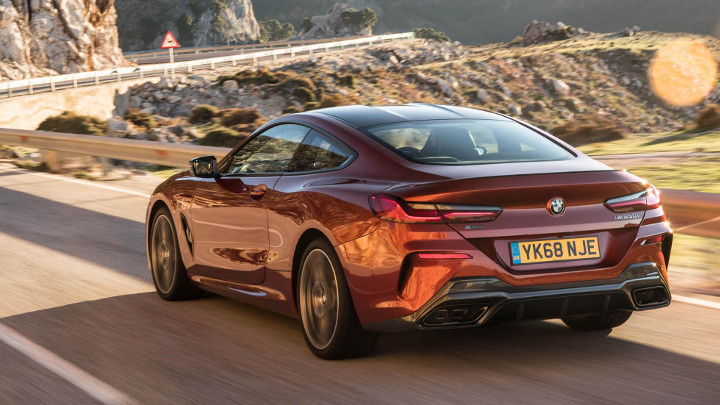 And this is where the new 8-Series starts to wobble. It's now a £100,000 (P6.7 million) car, competing with some very serious machinery with very desirable badges and heritage. Psychologically, you're expecting a big ol' leap from the 6-Series to the 8-Series. And well, it just isn't there. This £100,000, 530hp capsule of ambient lighting and speed just doesn't feel that special to sit in, or to drive.
'Specialness' is subjective. Is it a good car?
Oh yes, in plenty of ways. Here are some.
I'm not sure I've ever driven a car on such fat tires that generates so little tire noise. At 120kph, or maybe a little more, it cruises in uncanny, anechoic chamber silence. Like several many modern BMWs, it's also got fabulous seats—finding that sweet spot of support, multi-hour comfort, a decent low-set position, and ample adjustment. In Comfort mode, the ride soothes your backside. The whole car soothes your weary brow.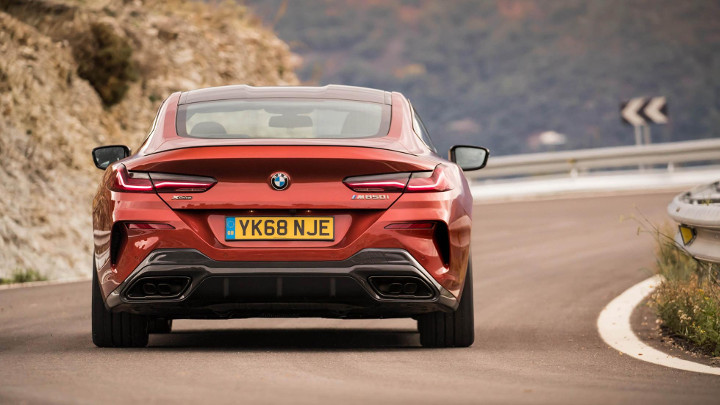 So, it's a great GT car, you think. Except, BMW has insisted this is a much more sporting bit of kit than, say, a Mercedes S550 Coupe—which does not remind you of a car half its size and price inside (more on that later). Yep, BMW reckons the 8 can mince a Lexus LC500 and harry the new Porsche 911. As it should, for its price.
To that end, it's got Sport and Sport Plus modes. You can stiffen the suspension, weighten the steering, and uncork anger from the V8 and its exhausts (which are horrid, four pipes into two outlets just looks crap, BMW). There's four-wheel steering to make this 5 Series-sized barge flit through direction changes like a badminton player.
Lots of cars have modes, what's the problem here?
To fiddle with the M850i is to spoil it. Ramp up the gearbox, change speed, and, as per the M3 and the M5, it comes as standard with a surging shunt, engineered into the change, so you get a nudge in the back when the paddle is pulled. A seamless gearbox becomes jerkier.
The V8 grows horns and barks a tune at last. Most of the time it's a distant rumbler, but now, it's cackling and roaring. Yes, it's being assisted with backing vocals through the speakers. It sounds reasonably authentic, but not a patch on what Lexus or particularly AMG can do with a V8. A V8 which lives not just in the S-Class, but also in Aston's DB11. And there'll be a V8 Bentley Conti GT soon, too.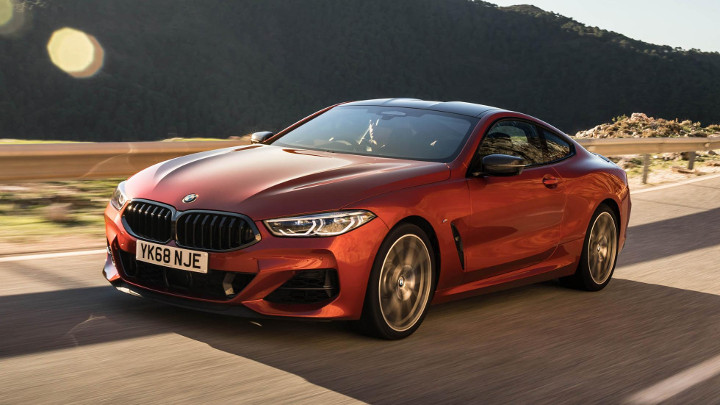 Exhaust crackles are hilariously over-synthesized, which is embarrassing in town when people are already viewing those h-u-g-e grilles and all the M-ness and making assumptions about your personality. "Yes," you hear them thinking, "you never take your oversized wristwatch off at airports, causing queues at security."
BMW driver in social pariah shocker...
Right, the handling. Set the chassis to defcon Schport and the damping gets crashy. You notice the sheer size of the 20-inch wheels, thudding across cracks in the road. And the steering doesn't so much get heavy as start tramlining. Why bother? Leave that sensation to the aggressive lane-assist.
The irony is that on a decent road, the 8 actually drives with some verve. It shrinks around you more than its rivals. The steering's numb and that'll unnerve you on turn in, but trust the grip is there and it'll carry huge speed. It's relatively agile—more than an S-Class Coupe—but not altogether involving. There's huge traction, but little sense of delicacy, of true handling balance. It just feels like a big set of numbers being lobbed at a problem, and somewhere in the middle, you get though the corner without crashing. Impressive, but hardly addictive.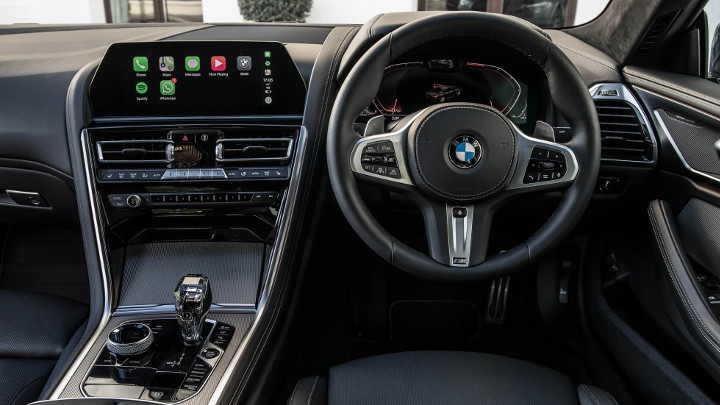 So, it's a sporting car, but not a particularly gratifying one. It's complicated, but the sweet spot is definitely in the cosseting side of the Venn diagram. And here the 8-Series finds itself up against cars that feel a lot more special, particularly inside. As m'colleague Paul Horrell explained on the car's international launch, all of the interfaces and accoutrements inside are pinched from a top-spec 3 Series.
Hey, if the cabin actually works, I don't mind some parts sharing.
Agreed. So why has BMW, for so long a standard-bearer of logic inside a cabin, lost its mind with the 8?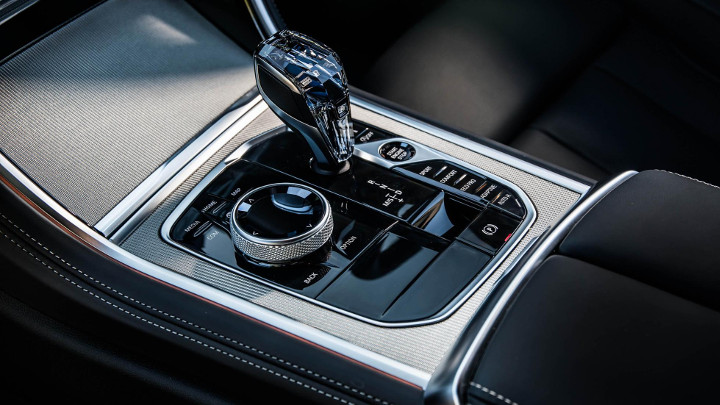 The digital dials are barely readable, they're so fussy, but also completely lack the configurability of Audi's Virtual Cockpit, or Mercedes' MBUX. Getting the info you prefer in your eyeline isn't tailored to what you want—it's either BMW's choice, or forget it. iDrive pathetically pleads at you to use the pointless gesture control or touch-sensitive screen, when the click-wheel remains the best way of navigating around the interface on the move. Or it was, until BMW made all the buttons flush, shiny clickers that are impossible to use without looking.
Big car, this. It might shrink around you but I swear it inflates in town, the extremities are so tricky to judge. In such a mighty footprint, you'd expect usable back seats. Forget it. A 911's are roomier. This is a two-seater with a luggage shelf.
I bet I could learn to like it.
Sure, but inherently excellent cars don't take time to acclimatize to—they tend to feel right, sound right, go right, without an existential crisis. The 8-Series is great at a few things and good at plenty, but it can't outrun a £100,000 price (before you spec pointless oddities like a ghastly crystal-effect gearlever, or carbon roof). I only spotted the latter while pausing at a fuel station to sate the 8km/L thirst...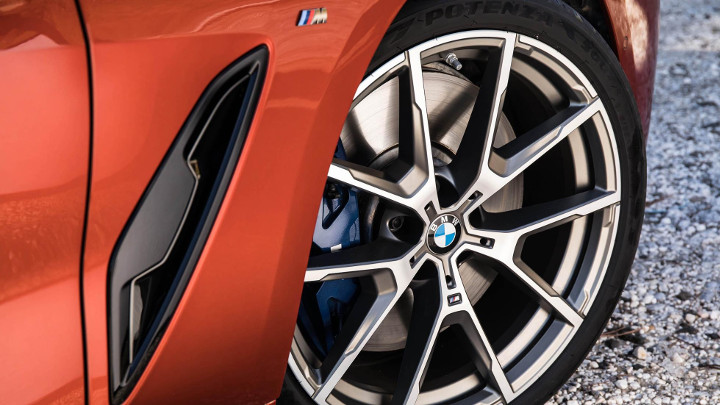 After two days and 480km in it, I simply couldn't work out what it's for, and who it's aimed at, besides the slither of BMW-ites who really want a top-of-the-tree Beemer. Why is it not just a new 6? Why is it so expensive?
What M Division does with the M8 will be really interesting. It'll be faster—the last thing it needs—but whether or not any delicacy can be unlocked (while adding even more modes and hardware) will be fascinating.
Even then, there'll be those that couldn't possibly consider an 8 Series because its badge is also worn by a diesel hatchback, which isn't something you can scorn a Bentley GT or Aston DB11 with. You can level that at an S-Class Coupe or AMG GT 4dr, but they both constantly feel palpably bespoke and endearing, in a way this clinical BMW manages briefly. Weird.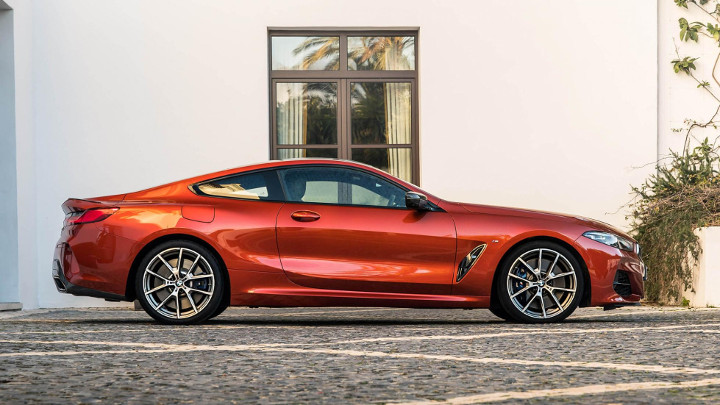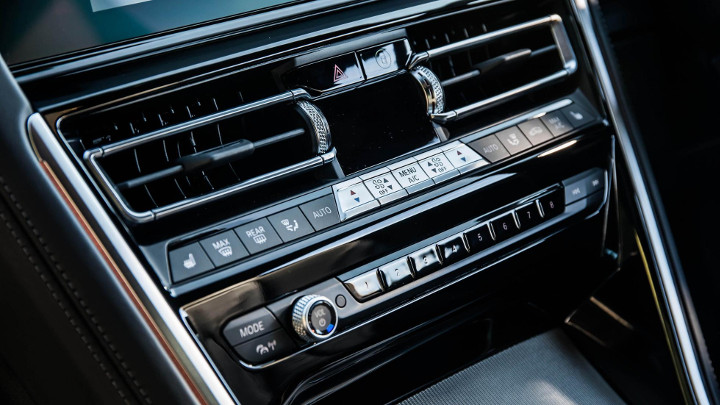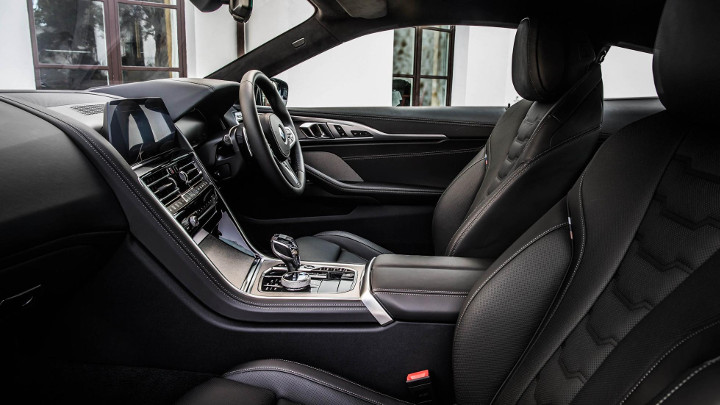 NOTE: This article first appeared on TopGear.com. Minor edits have been made.