The BMW Z4! The Toyota Supra's ugly sister...
A bit rude. But partially correct. See the two together and Toyota has certainly made the proportions of the shared chassis underpinning the Supra and the Z4 work far more favorably to human eyes. The Z4's nicer in the metal than in pictures, though. Promise.
Name the angle.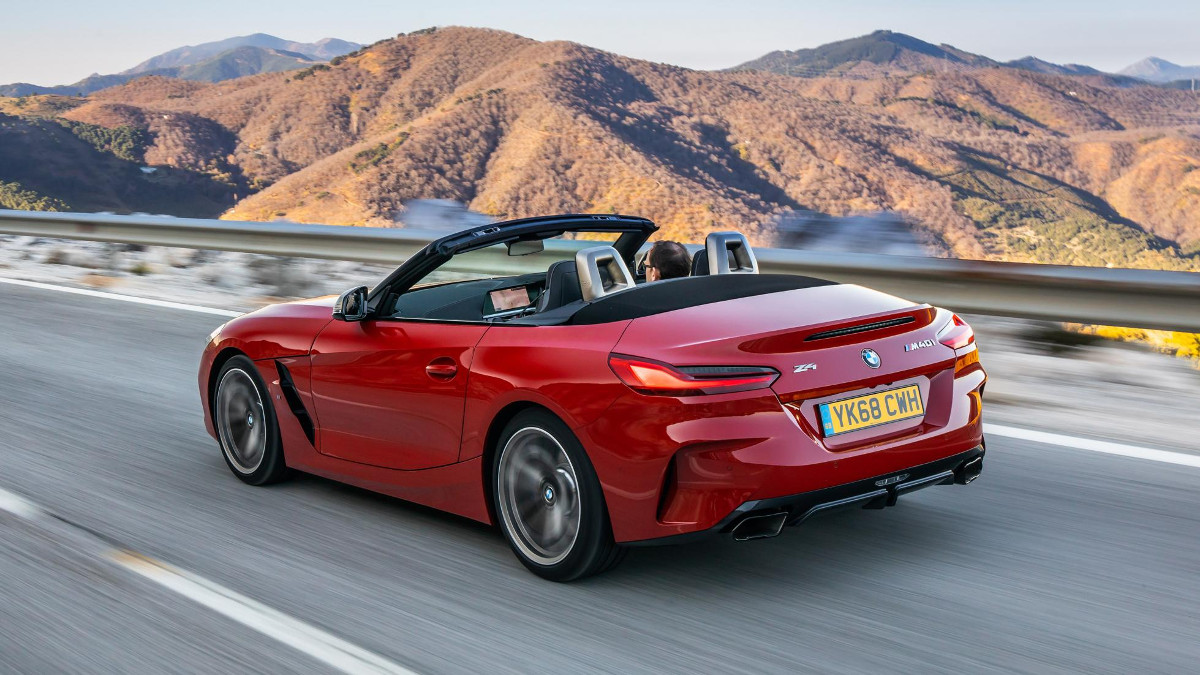 Rear three-quarters, hunched down on your knees a bit, it looks sharp, menacing, and like it means business. Wander too far round the front and its jaw looks huge, but there are plenty of decent angles and lots of lovely details. Like the font of the Z4 badge, which you'll also find artfully etched into the rollover hoops.
Continue reading below ↓
Recommended Videos
Looks are only half the deal here, though. It's a rear-driven, straight-six-powered roadster, and we should probably move things along to how it drives. But before we do, I suspect the styling will age better than we all expect. For reference, how good do Chris Bangle-era Bimmers look now?
So, driving it.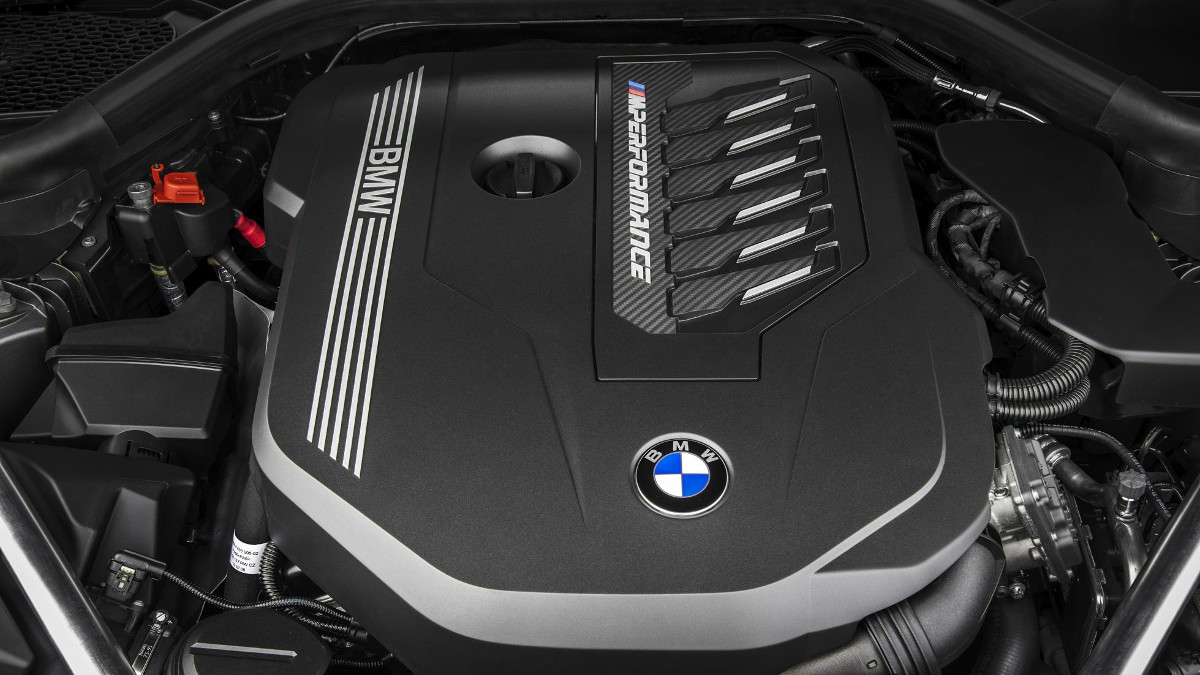 The Supra and the Z4 share an engine range. All are turbopetrols, with a pair of 2.0-liter four-cylinders offering 197hp or 252hp, and a 3.0-liter straight-six serving up 335hp in the M40i we've driven here. In this spec, the Bimmer is priced at £49,050 (around P3.25 million) vs the Toyota's £52,695 (around P3.5 million).
It comes exclusively with an eight-speed automatic gearbox and the usual gamut of driving modes, ranging from Eco to Sport Plus, but with numerous customizable options in between. The tires are borrowed from the BMW M4 and an electronic differential, sits with the rear axle.
Does it feel suitably keen?
Well, the Z4—all 1,610kg of it—actually feels like a big fat softie on first acquaintance. Its extra 115kg over the Supra is marked and it's easy to be staggered by just what heft adding a folding top brings, even one made from fabric.
This feels like a cruiser first and foremost, its big muscular engine burbling away in the background but doing little to stoke you into life, especially given how soft its gear changes are, even when operated manually through the plasticky paddle shifters.
That'd be a mistake, though. This engine really sings as you rev toward its 7,000rpm limit while keeping you on your toes, too, the transmission refusing to shift up on your behalf when locked in manual mode. It's a surprisingly rare occurrence of a car leaving you fully in control of your shifts, a pleasant surprise in a car that, despite a complete smattering of tricolor badges, isn't a full-fledged M Division product.
But it's still quick, right?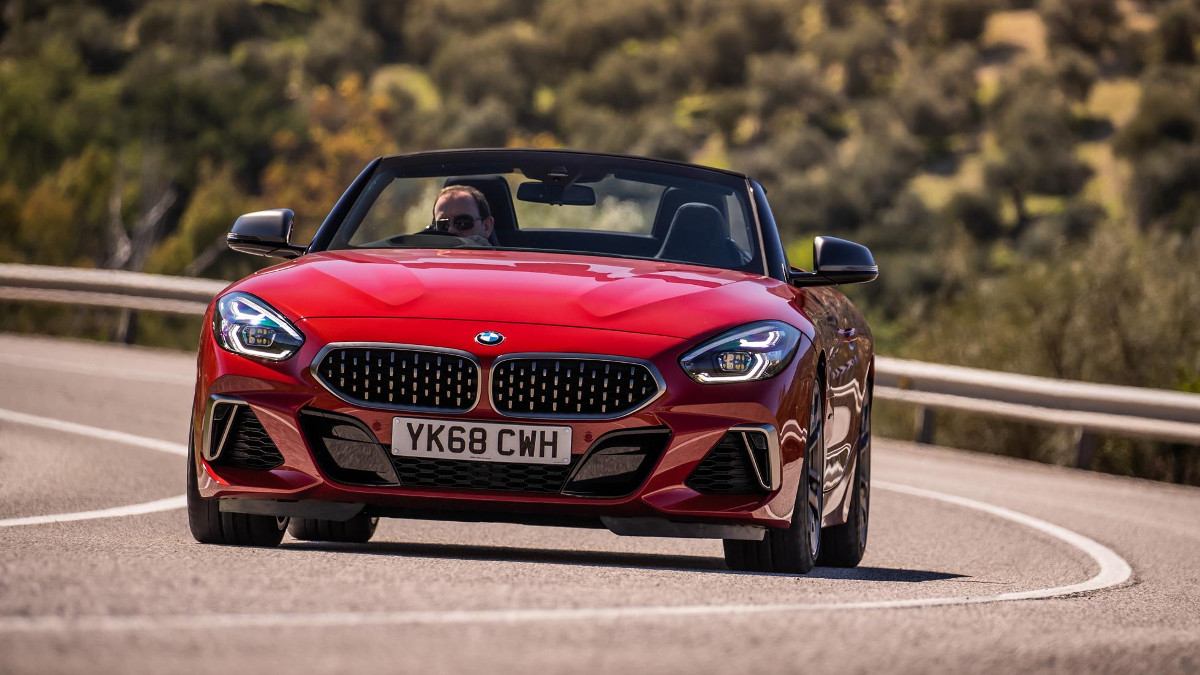 It's 4.6sec 0-100kph time and 250kph top speed are kind of par for the course in this class of car, but so muscular is the power delivery that the rate at which big numbers appear on the clumsily designed digital speedo (or the cleanly designed head-up display) might actually startle you. And the rear tires, too, which can spin energetically as you change up to second and third. Maybe there's more M in here than we first thought.
The gears are delightfully short and the Z4 can feel like a proper muscle car when let loose; even the slightly contrived pops and crackles on downshifts when you've prodded Sport mode don't offend. It's a fun, feel-good powertrain that's all the better for dodging downsizing. Not least because, being so unstressed in everyday use, it'll easily return the 14.9km/L that four-cylinder Porsche 718 Boxsters so painfully struggle to reach (with BMW claiming 14km/L). There's a lesson in there somewhere.
Does the Z4 handle like a Boxster, though?
Nope. Z4s never have, and never will. The engine's up front, for starters, rather than being nicely balanced amidships. But this is better damped than some fast BMWs of late, not least the occasionally clumpy M135i and M140i hot hatches, which can occasionally get themselves in a real twist on bumpy backroads. With the dampers in Sport and the stability control loosened, there's real poise here.
It's just a shame the steering is so woefully lacking in feel but overly rich in weight. It takes quite some time to trust in the grip beneath you, and the Z4 feels altogether comfier when you're keeping progress smooth rather than frenetic. Especially given how feeble the brakes are for a car so heavy and torquey.
How is it as a convertible?
Holy moly, it's good to have the Z4 back as a soft- rather than a hardtop. You lose weight and gain agility, and the proportions are much sweeter. The trunk is handily sized as well.
Mind you, it's blustery at highway speeds and you'll most likely enjoy the charms of roofless driving when you're on slower, less congested roads. But given that the hood folds quickly and easily below 50kph, it's a breeze (badum-tsh) to open or close it, so you can be as indecisive as you like on a journey.
The seats are heated as standard on all Z4s, too, so you've no excuse not to lose the top no matter the temperature outside. Especially given how keenly the climate control will roast the rest of your body.
So, better than the Supra?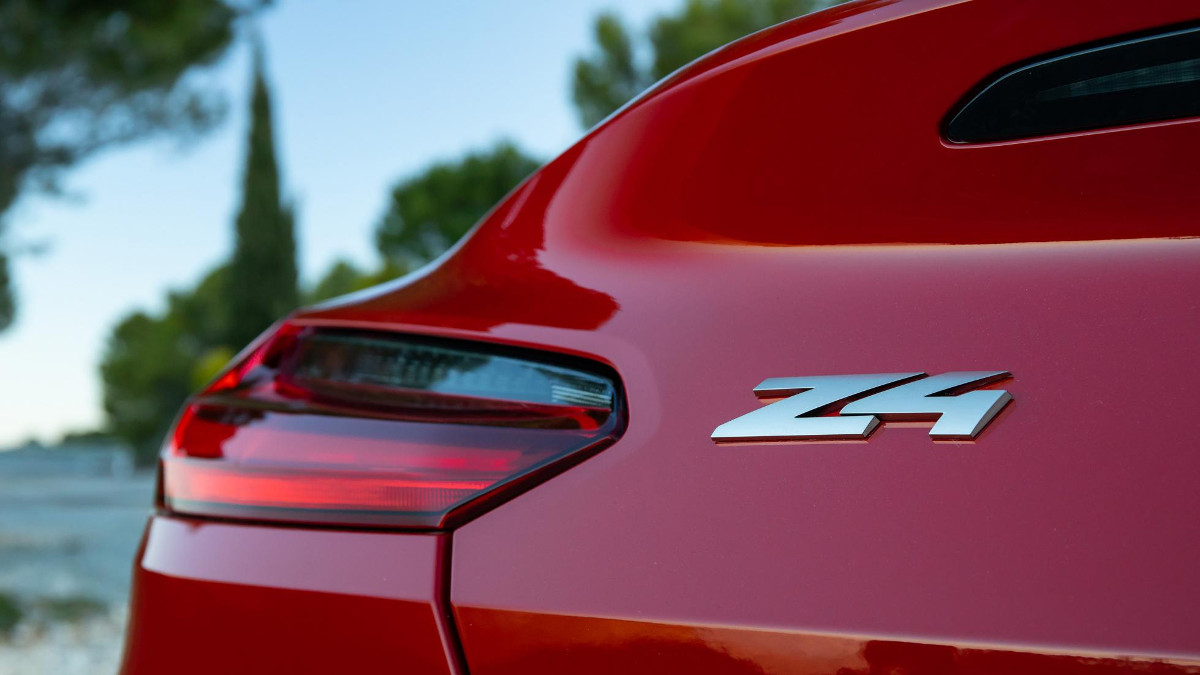 Not better. Different—deliberately so. Once Toyota and BMW nailed the core architecture of their cars, they went back to base and worked separately on the finer details. You want a sports car? That'll be the lighter, closed-roof Supra. Or, if you can live without six cylinders, a Porsche 718.
But if you want something with more of a mini-GT attitude—a well-judged splicing of comfort and muscle—the Z4 M40i might just fit the bill. Come expecting thrills, spills, and heaps of M car attitude, and you'll be sorely let down. Soften those expectations (and your driving style) and it might quietly impress you. No matter what you think of the looks.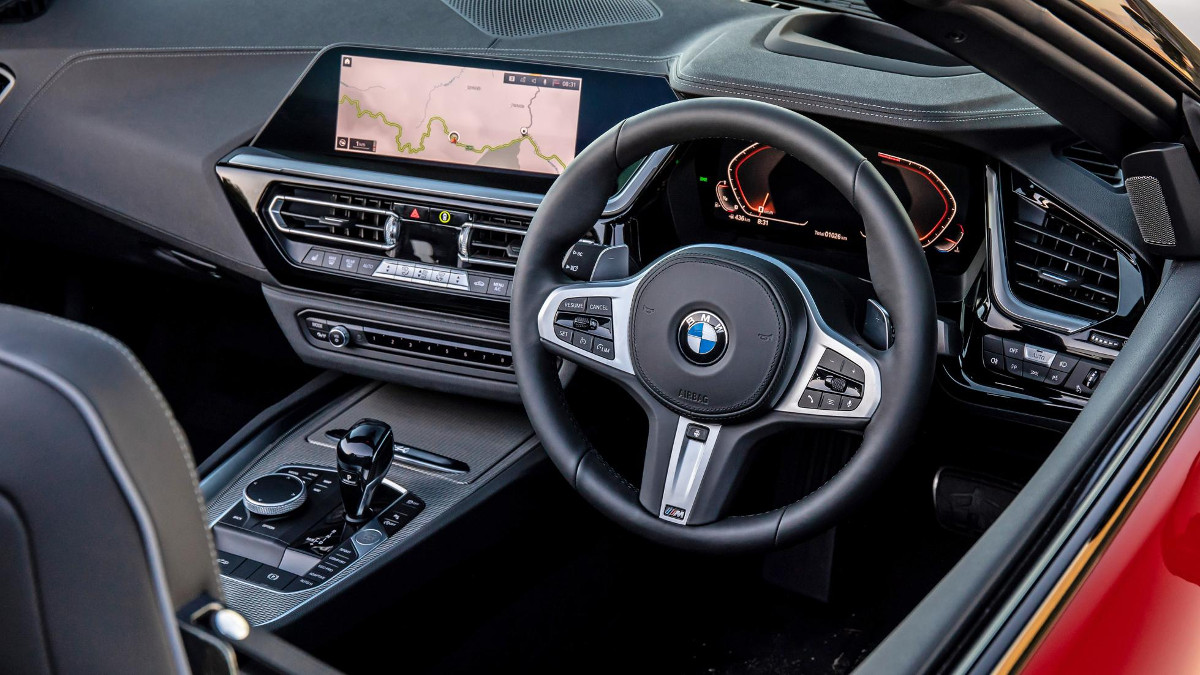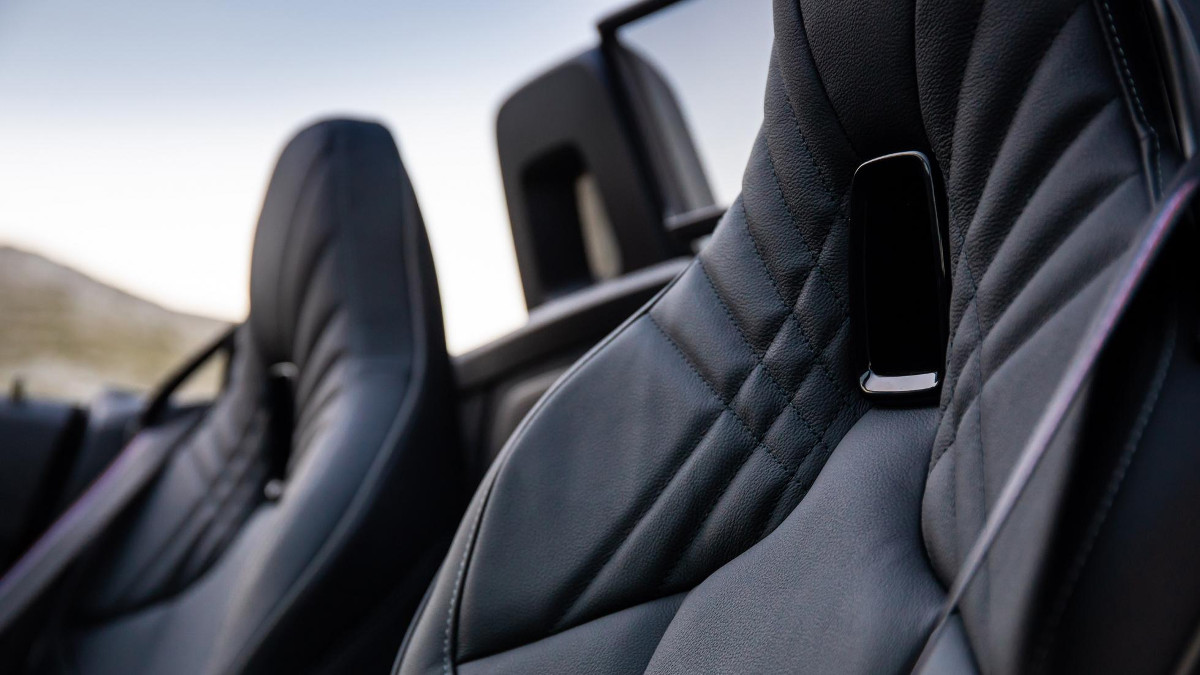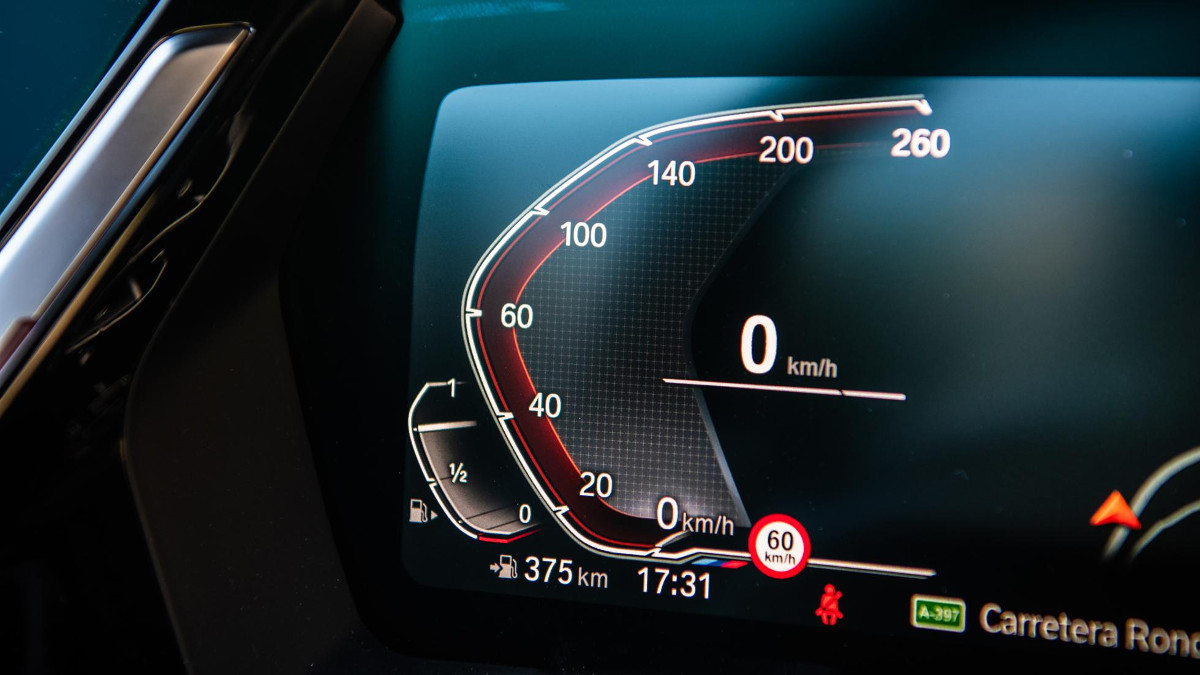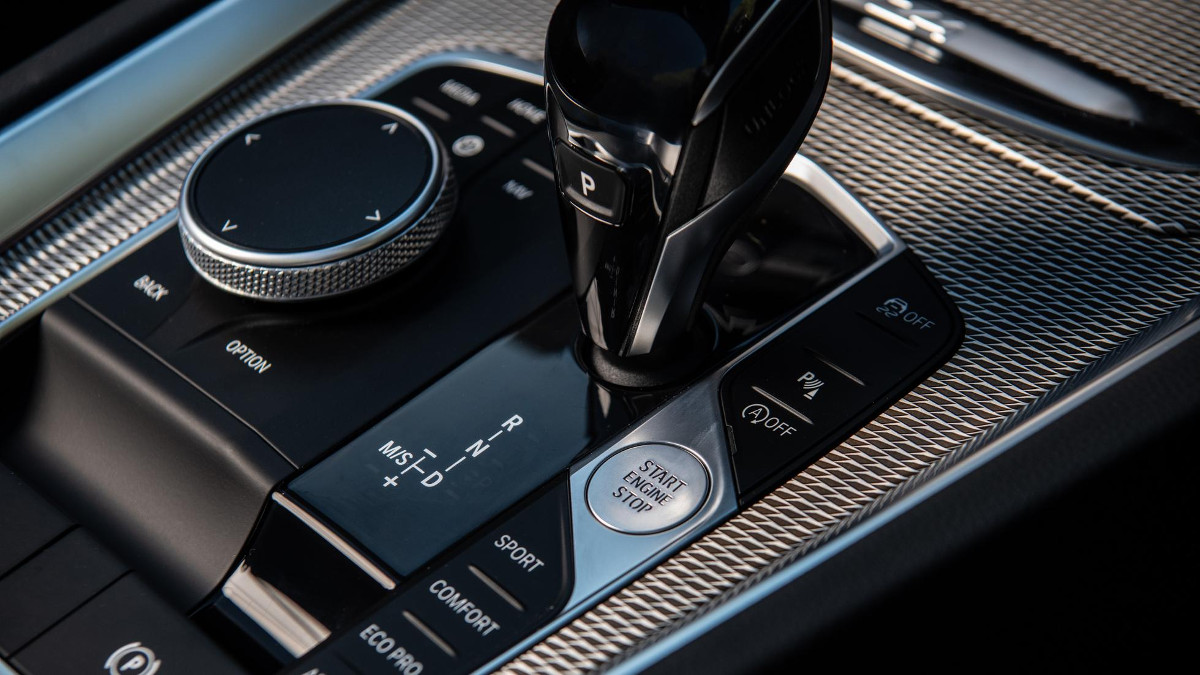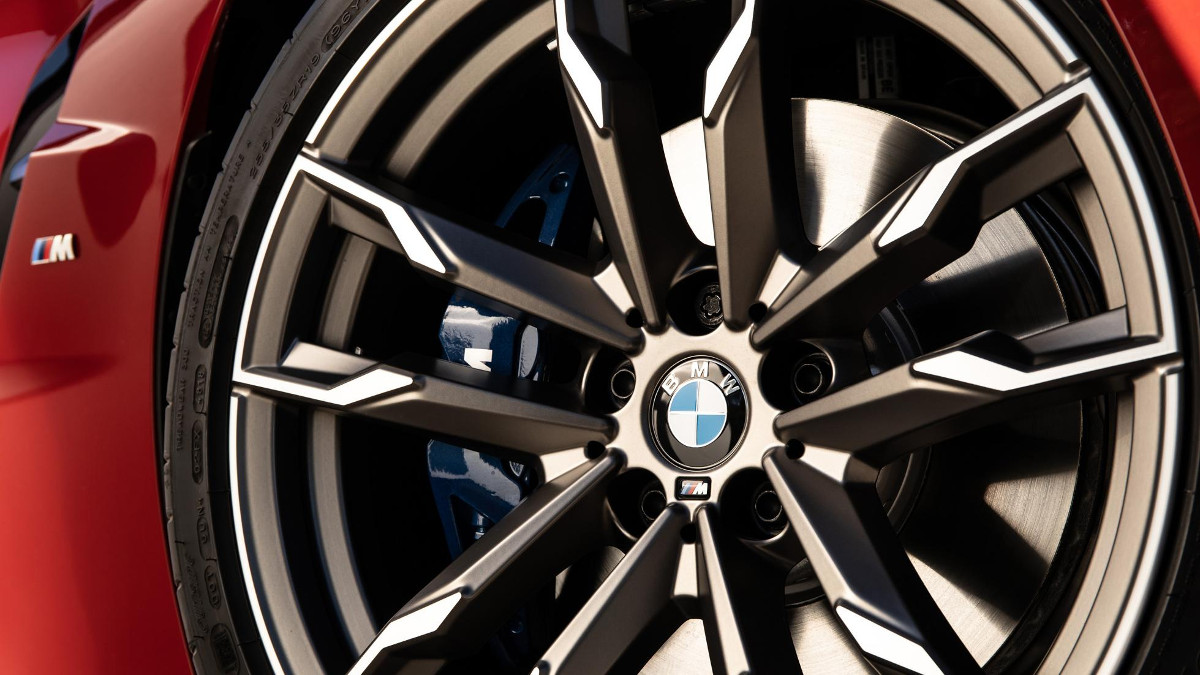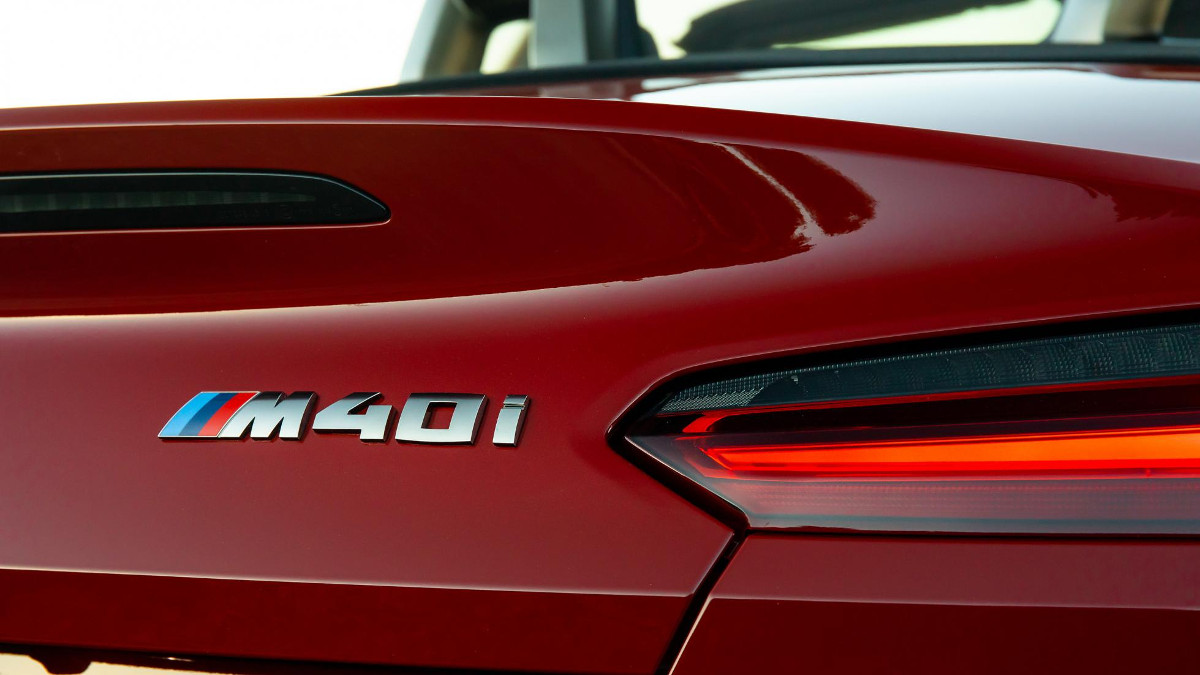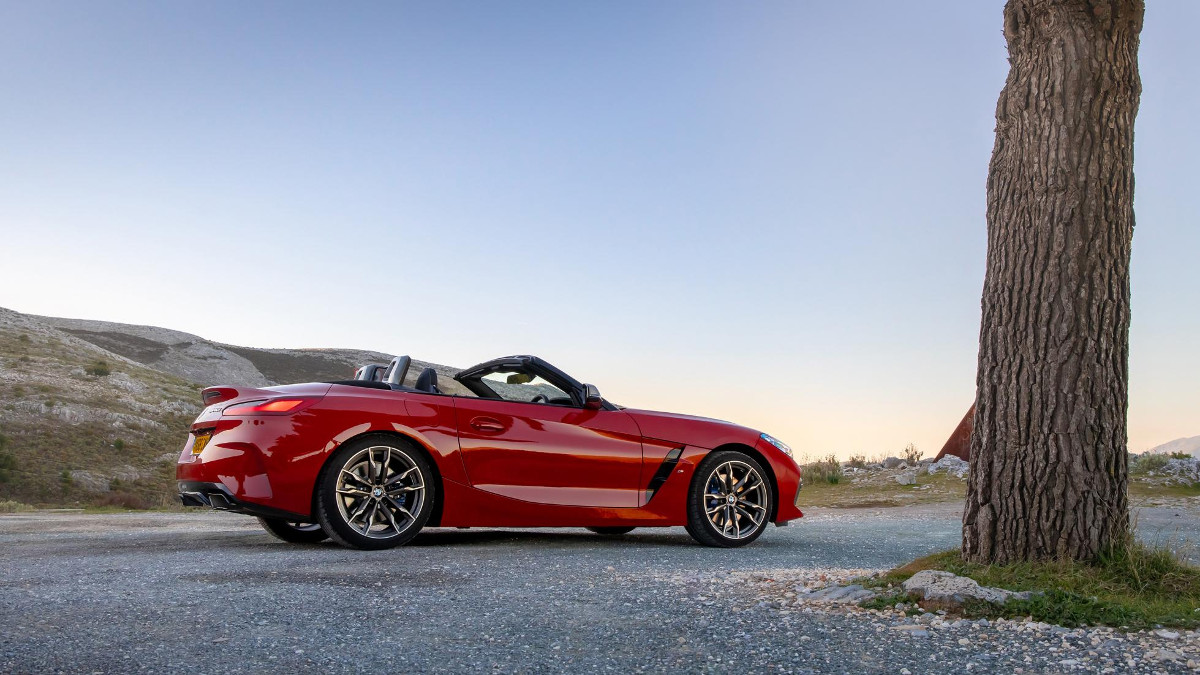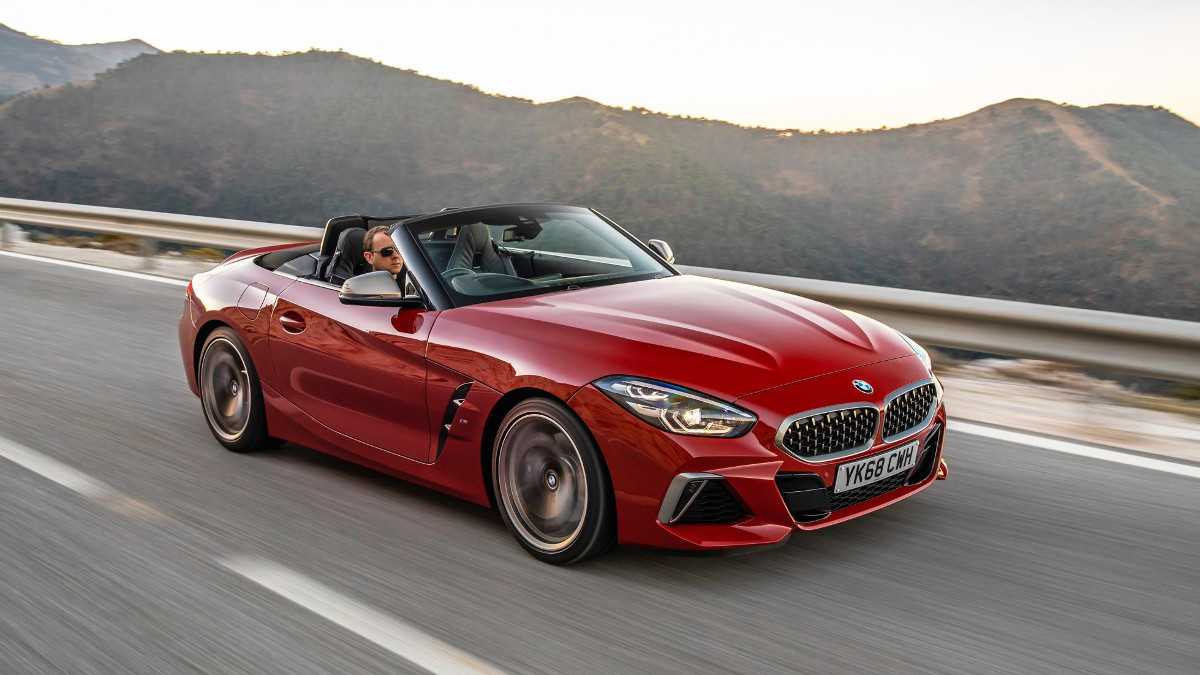 NOTE: This article first appeared on TopGear.com. Minor edits have been made.