That new T-Cross is a chunky looking baby...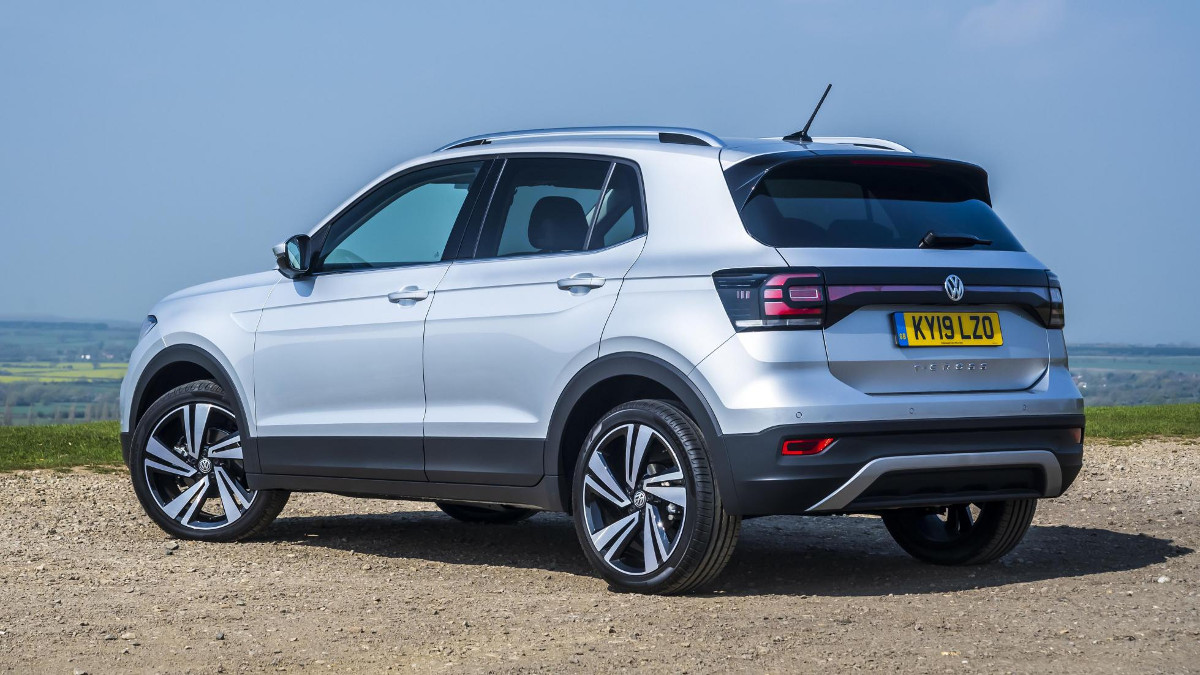 Sure is. Among little crossovers, this is one of the more SUV-ish to look at. The silhouette brings advantages: It's a seriously roomy contender, and it has more presence than its actual parking-friendly dimensions suggest.
Presence in a good way?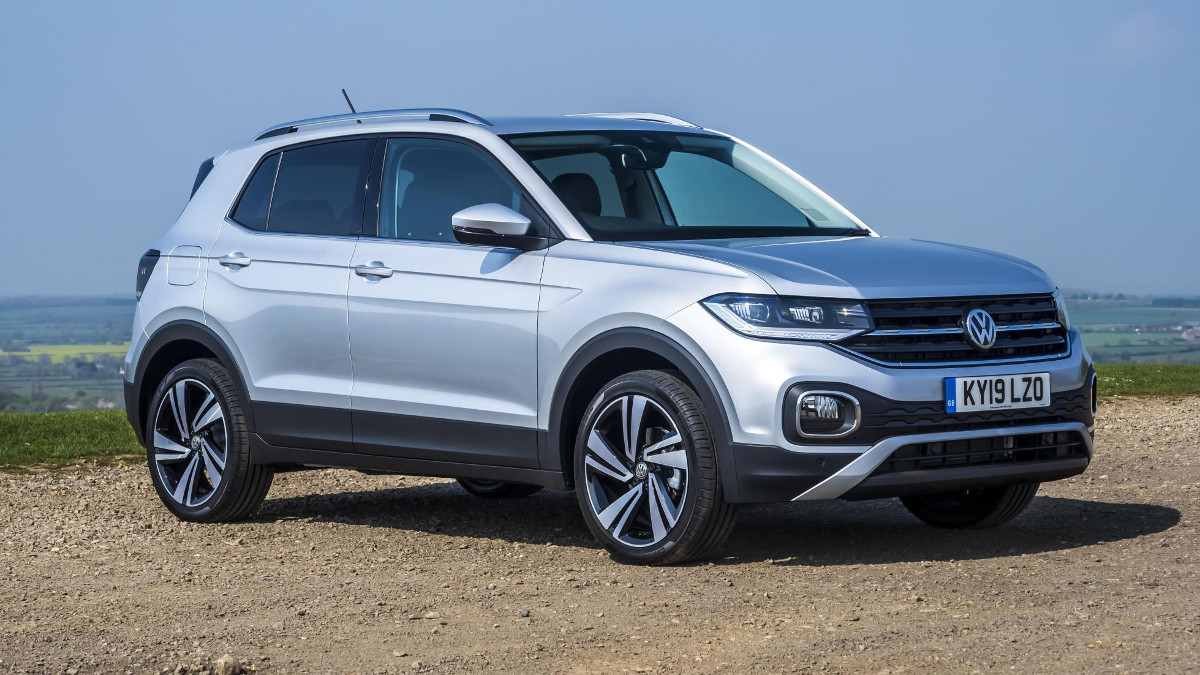 Continue reading below ↓
Recommended Videos
Well, it looks like more than what it is, a jacked-up Polo.
There's some careful detailing in the chrome bar that runs from grille to lights, neat foglamp surrounds, and well-resolved scallops in the metalwork of the hood and lights.
Sounds like they put some love into it.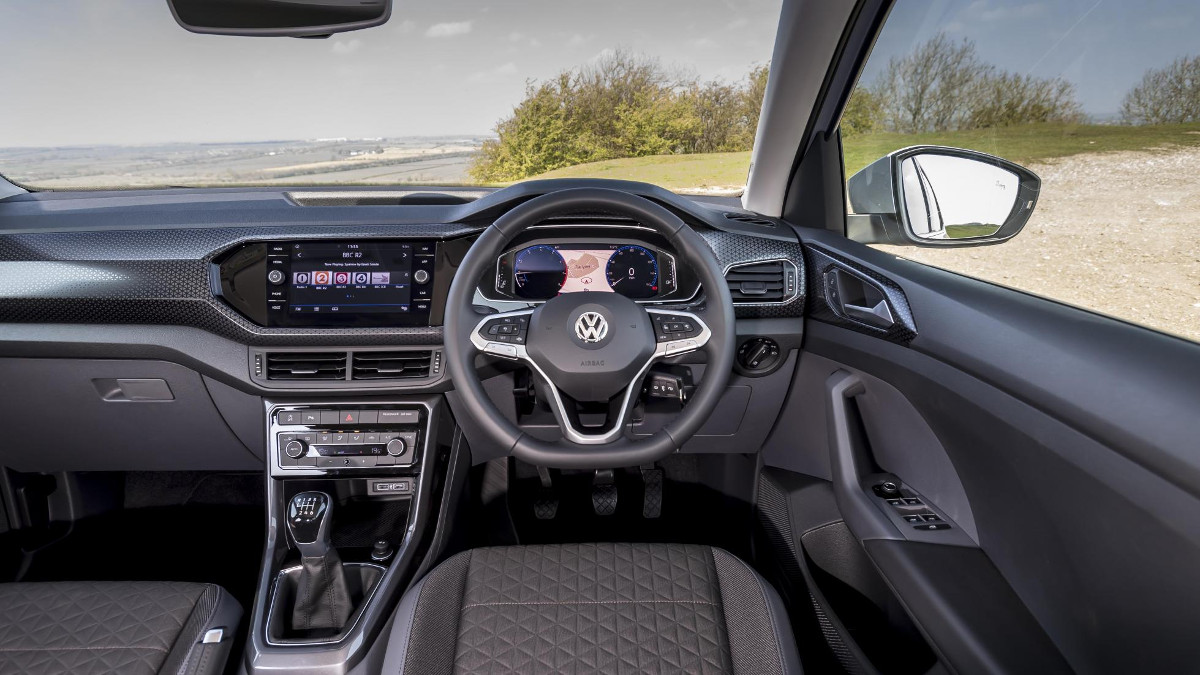 Until you climb inside. It's a rude shock that all the plastic surfaces—all of them—are hard and scratchy. Soft-feel plastic surfaces are expensive, and VW has dieselgate fines and a new electric-car range to pay for.
But that's not the only reason. The German carmaker has put money elsewhere in the interior, and very possibly in ways customers want. The seats are supportive and nicely trimmed. The rear bench slides forward and back for extra versatility—handy in a class of car where there are often small kids in there, and bulky strollers in the cargo area behind.
The infotainment system is snappy-acting and has a good display. From the second trim up, phone mirroring is included, and twin USB chargers in the back.
The whole range gets driver-assist: auto emergency braking for vehicles and pedestrians, and lane assist. Is it fair to say that if the kids have distracted the driver, the car is watching out?
And to drive?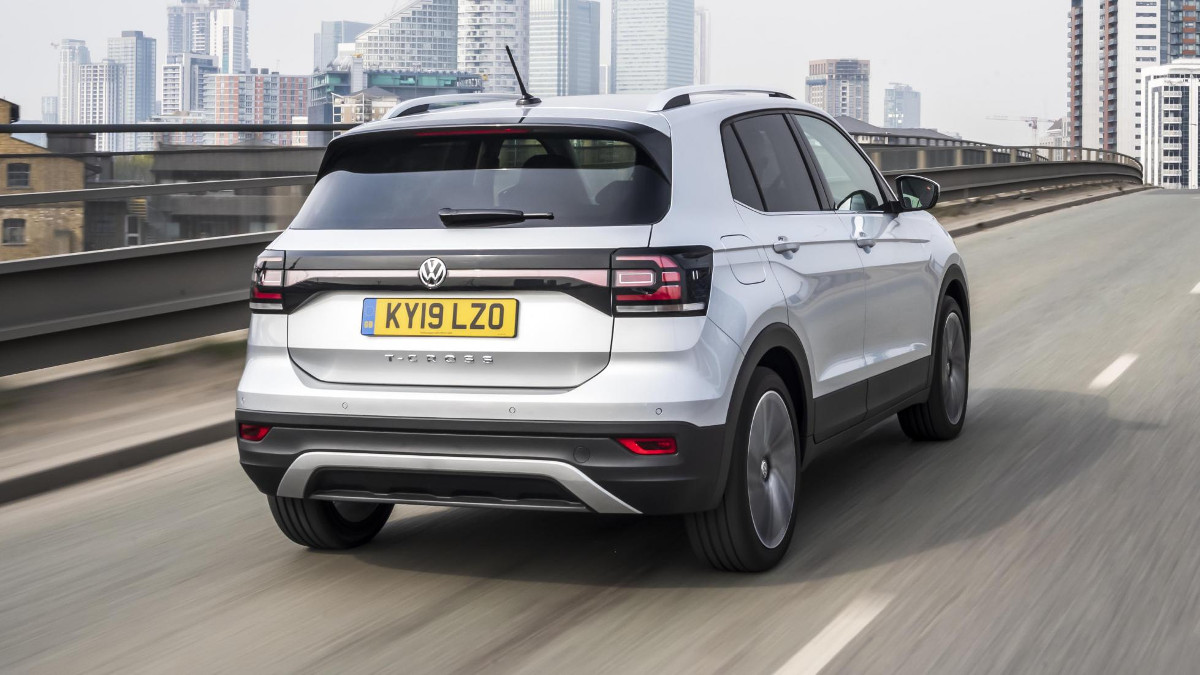 Everything in the launch has a 1.0-liter engine, either 95hp or 115hp. Transmission is manual, or with the 115 a DSG option. The 115 engine is a bit high-pitched and busy-sounding here, the DSG not particularly smooth. And the manual shift is on the vague side, too.
Not VW's finest powertrain hour then. But the actual performance (0-100kph in 10.2sec) and economy are perfectly acceptable. All versions—except the DSG on the biggest wheels—show WLTP economy on the good side of 19.1km/L.
The chassis is pretty taut, shaking you around. But it stops short of banging through potholes, and it does settle down on the highway. It also does well to keep going straight on lumpy country roads, where some other little crossovers get knocked off-course more.
Wind and road noise aren't bad for the class, either.
I'm confused by all these VW crossovers.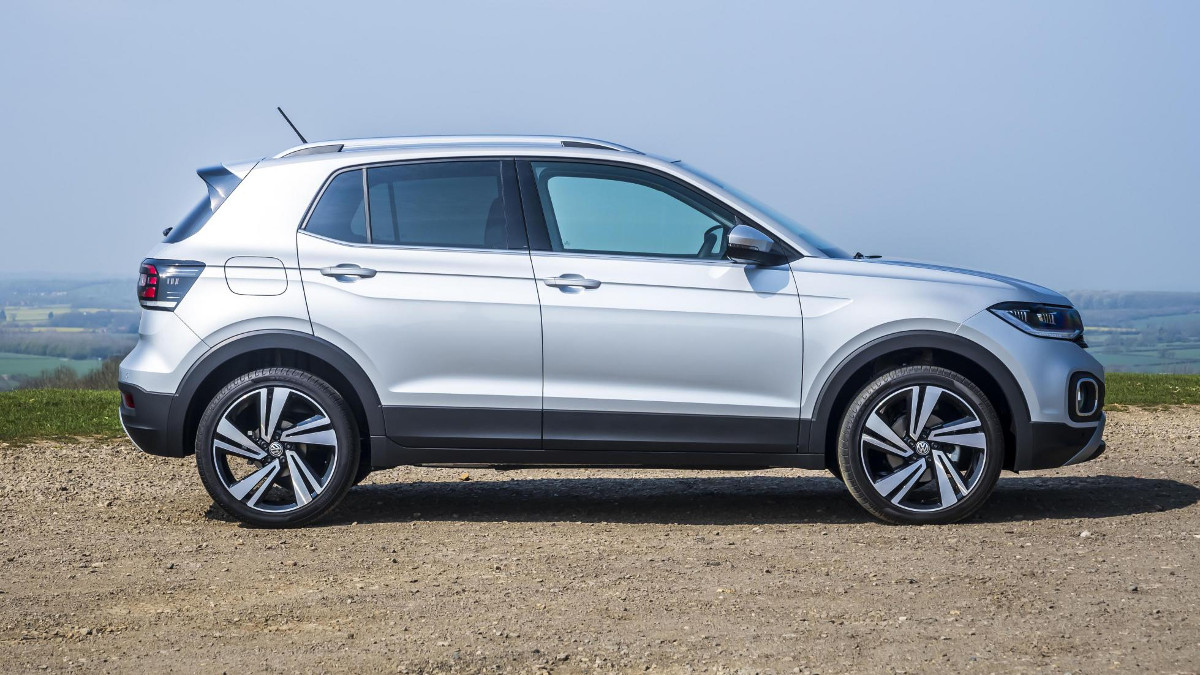 Disregarding all the other Group brand analogs, yes, even VW itself now has a load of them. In size order: T-Cross, T-Roc, Tiguan, Tiguan Allspace (seven seats), and Touareg. Interesting thing is, though the T-Roc and the Tiguan are only slightly different in size, they don't cannibalize each other. They currently sit pretty as best- and second-best-selling of all crossovers across Europe. We confidently predict the T-Cross will be another success.
You on board with that?
Not really. For the same money (£21,650 or around P1.48 million for an SEL 115 manual), you can get a Golf that gives you equal space with far better ride and handling and refinement—and real VW cabin quality.
NOTE: This article first appeared on TopGear.com. Minor edits have been made.