For years, the local subcompact sedan segment has been dominated by mainly two nameplates: the Toyota Vios and the Honda City. To this day, the two cars are still some of the top-of-mind choices for car buyers on a budget—and that's even with the growing list of affordable crossovers available in our market.
Because of this, however, some competitors tend to get overlooked. One such vehicle is the Changan Alsvin. It's one of the first few models Changan Motor Philippines (CMPI) launched when the brand reentered the market in late 2020. It's been well over a year since its arrival, but the sedan is still somewhat flying under the radar.
I was recently given the chance to try the car out. After spending a week with it, can I now say this subcompact sedan deserves some attention in this segment? Read on to learn what I've discovered.
ADVERTISEMENT - CONTINUE READING BELOW ↓
Styling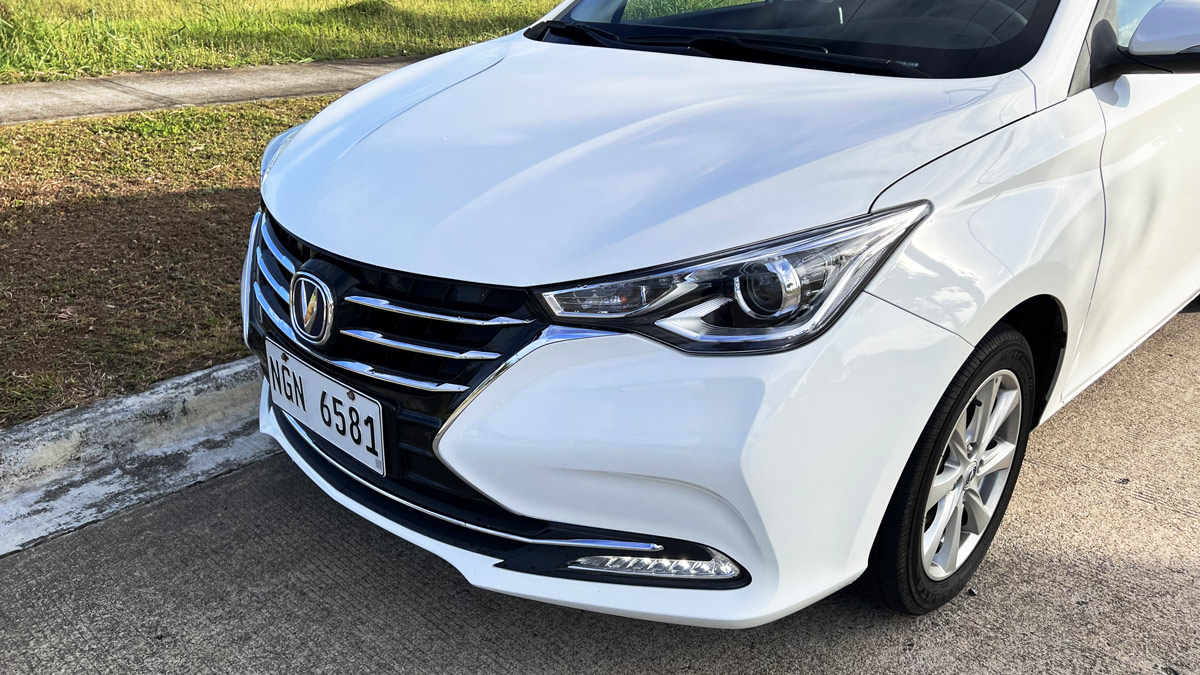 For a starter car, the Alsvin is a pretty stylish one. The aggressive-looking headlamps blend in quite nicely with the large grille up front. Frankly, I'm not the biggest fan of chrome, so I appreciate how Changan didn't go down that route and went ham with the chrome slats on the front fascia. There's just enough shine on that grille to keep the nose from looking a bit flat.
ADVERTISEMENT - CONTINUE READING BELOW ↓
Recommended Videos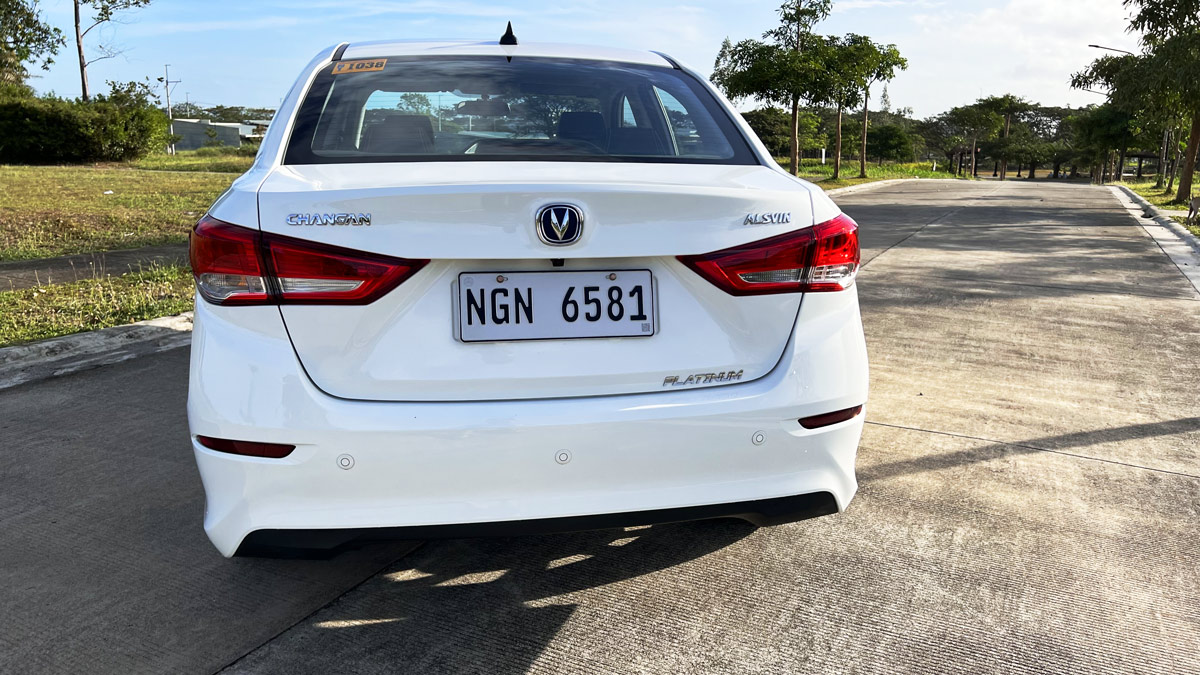 The sides and the rear are nothing to rave about—pretty standard sedan styling here. I just wish they could've fitted chunkier shoes underneath. The 15-inch wheels are okay, it's just that the 185/55 R15 tires make this car look smaller than it actually is.
ADVERTISEMENT - CONTINUE READING BELOW ↓
Interior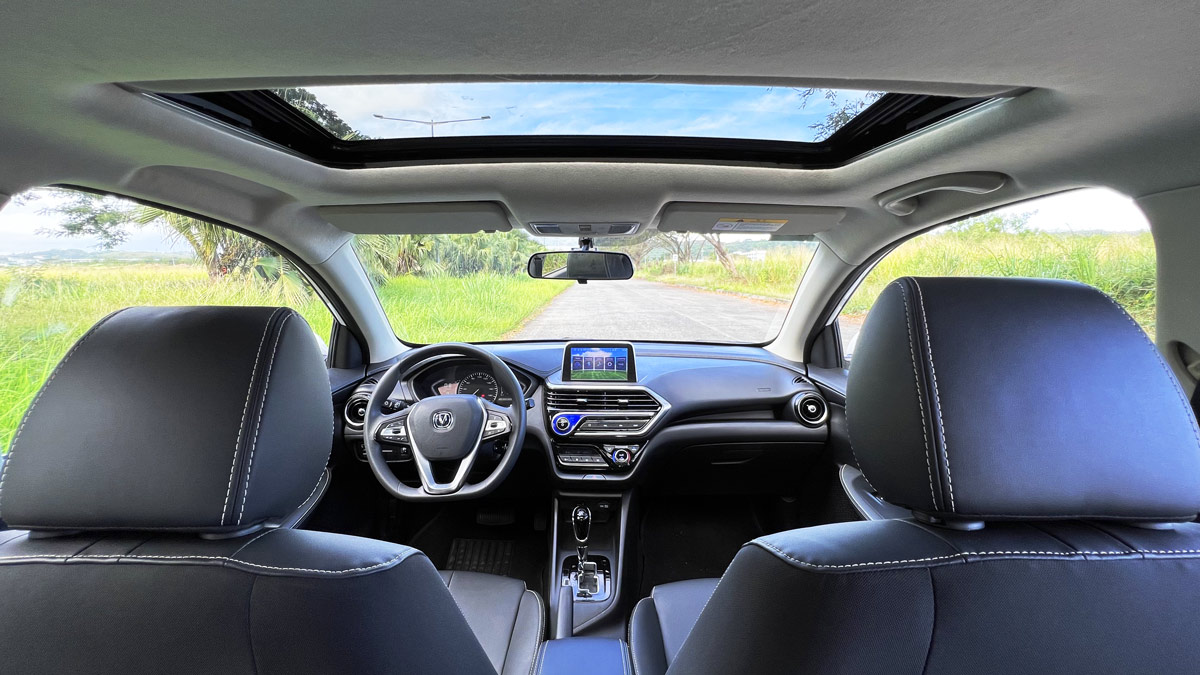 The Alsvin's got a pretty polarizing interior. You've got a bunch of leather on the dash, door panels, center console, and seats. It's got all these soft-touch materials you wouldn't find on cars at this price point, but it doesn't look like it's trying too hard to look premium at all. At the same time, though, the dashboard layout just ruins the look for me.
ADVERTISEMENT - CONTINUE READING BELOW ↓
The shapes and the lines up front are fine, but the way all the buttons and knobs are all over the place just don't cut it for me. Changan probably wanted a different look on the dash, but it ended up with tacky styling instead. Had the designers done away with the blue trim and all the gloss black plastic and stuck to a more regular layout, I probably wouldn't be complaining about any of these at all.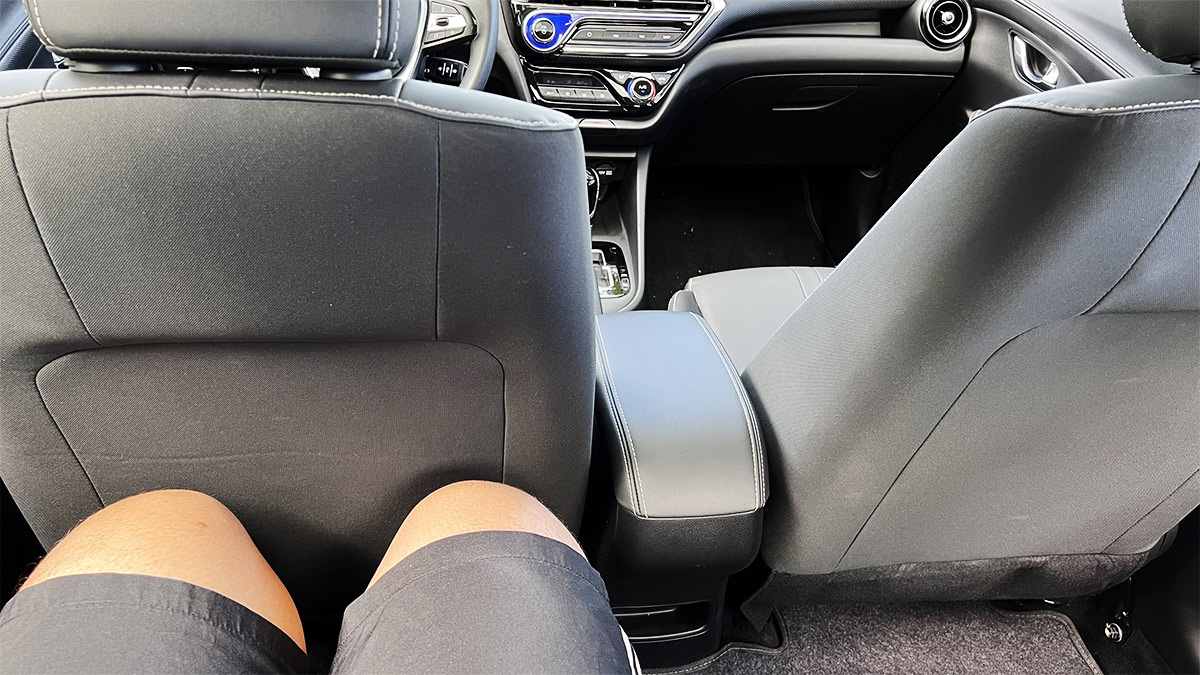 ADVERTISEMENT - CONTINUE READING BELOW ↓
Legroom and headroom aren't that excellent inside the cabin, but if your height is right around the average 5'5", you'll fit just right even in the backseat. Taller individuals, though, will surely have issues, and fitting three plus-sized guys like me in the second row will be a problem.
When it comes to hauling cargo, you need not worry because the trunk has a 382-liter capacity. That's plenty enough for five overnight bags and then some.
Engine performance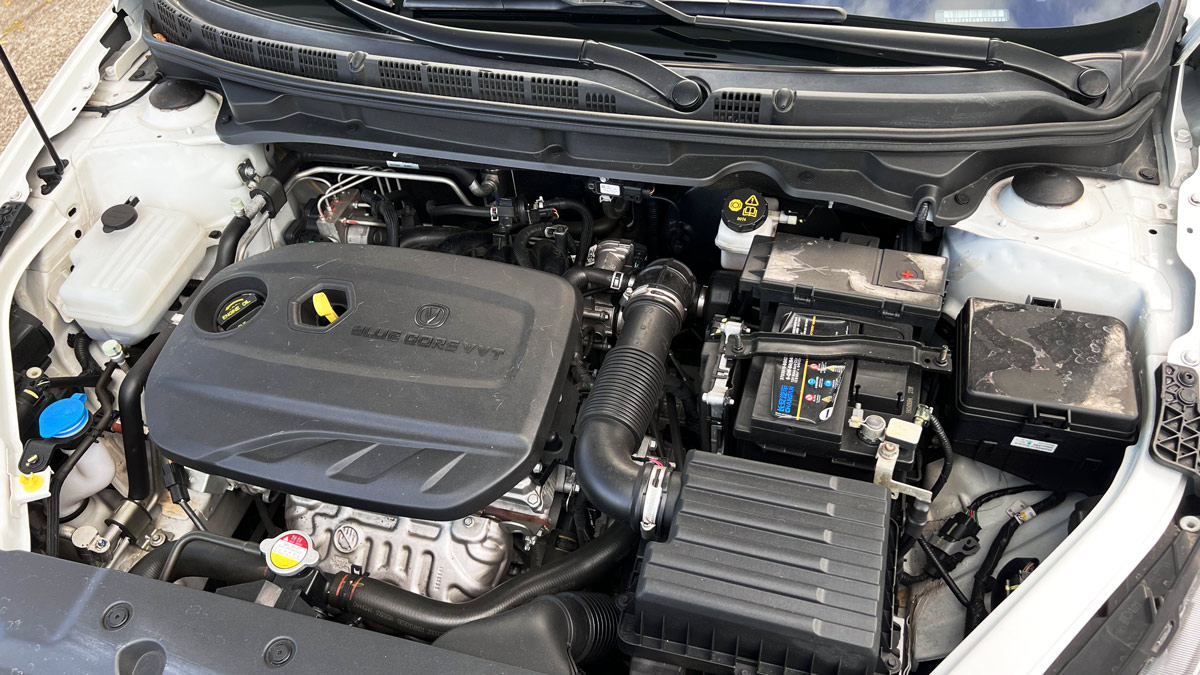 ADVERTISEMENT - CONTINUE READING BELOW ↓
There are two engine options available in the Alsvin range. The unit I tested was the top-of-the-line trim with the 1.5-liter in-line-four gasoline engine. This powertrain churns out 105hp and 145Nm of torque. Nothing out of the ordinary under the engine bay, save for the dual-clutch transmission.
Where other carmakers would normally put a CVT or even a traditional automatic, Changan decided to fit in a DCT. I'm gonna be brutally honest: I don't see the point. It feels a bit shoddy at times, and it's jerky through stop-and-go traffic jams. I wasn't able to drive it a lot in Metro Manila, but if my quick experience was anything to go by, this might not be a lot of fun to drive daily around the city.
The saving grace of the gasoline mill is its fuel efficiency. According to the built-in gauges, the Alsvin did 19km/L on the highway and 12.5-14km/L in the city during my testing. Just take note that I was driving solo when these numbers were taken.
ADVERTISEMENT - CONTINUE READING BELOW ↓
Ride and handling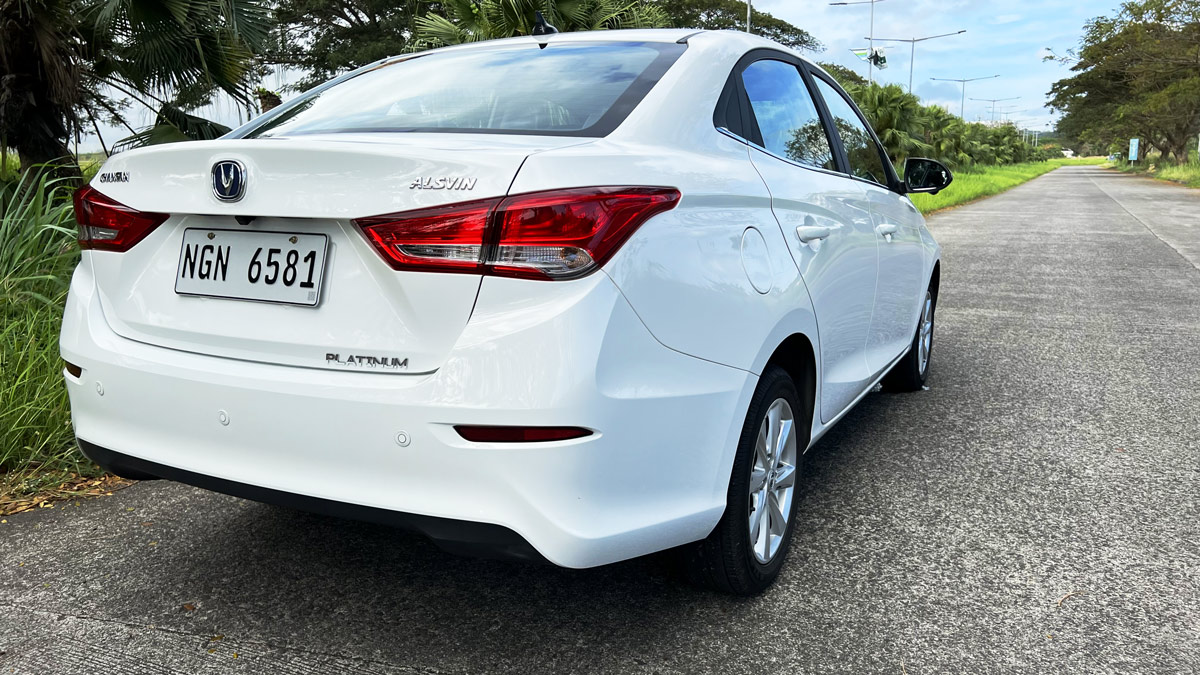 I've got no complaints about the ride here, but I've got no praises about it either. NVH levels are about what you'd expect, and thanks to the somewhat low-profile tires, you'll really feel every sizeable pothole you might run over. I wasn't able to take the Alsvin through EDSA, but I can confirm that it can get pretty noisy inside the cabin when driving on poorly paved roads.
ADVERTISEMENT - CONTINUE READING BELOW ↓
The Alsvin does handle well for a city car, and there's little body roll, too. The car also has a small turning radius, so that plus the vehicle's small footprint makes navigating through tight urban spaces a cinch.
Extra features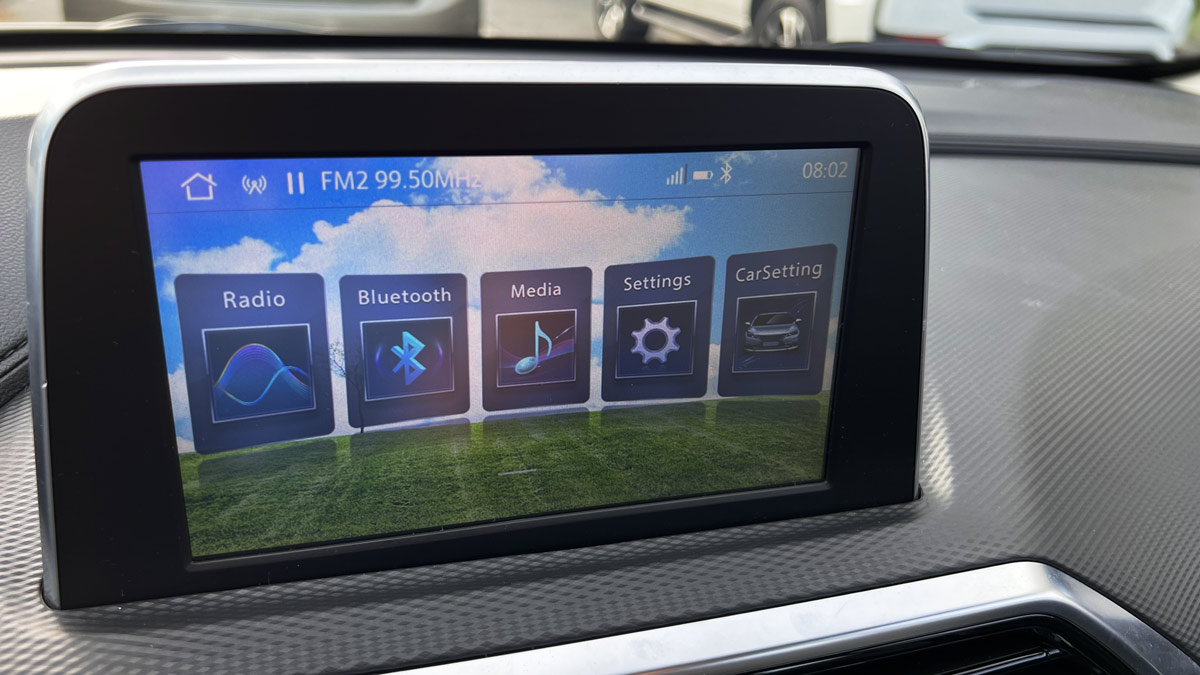 The Alsvin gets its fair share of extra tech. In the safety department, it boasts ABS with EBD, stability control, and hill-start assist. Parking aids come in the form of a reversing camera with rear sensors and a blind-spot view monitor for the right side.
ADVERTISEMENT - CONTINUE READING BELOW ↓
Similar to most Chinese cars these days, the Alsvin doesn't get Apple CarPlay and Android Auto connectivity. This car is only fitted with a seven-inch touchscreen display paired with a four-speaker setup that, to be honest, is a bit subpar. If you ask me, I would've swapped in that power sunroof up top for a better unit with a crispier audio setup. Who needs a sunroof in a subcompact sedan anyway, right?
Other amenities here include a tire-pressure monitoring system and cruise control, both of which are actually pretty useful. There's also headlight-level adjustment and an idling start/stop system, but I didn't really use those two that much, if at all.
Verdict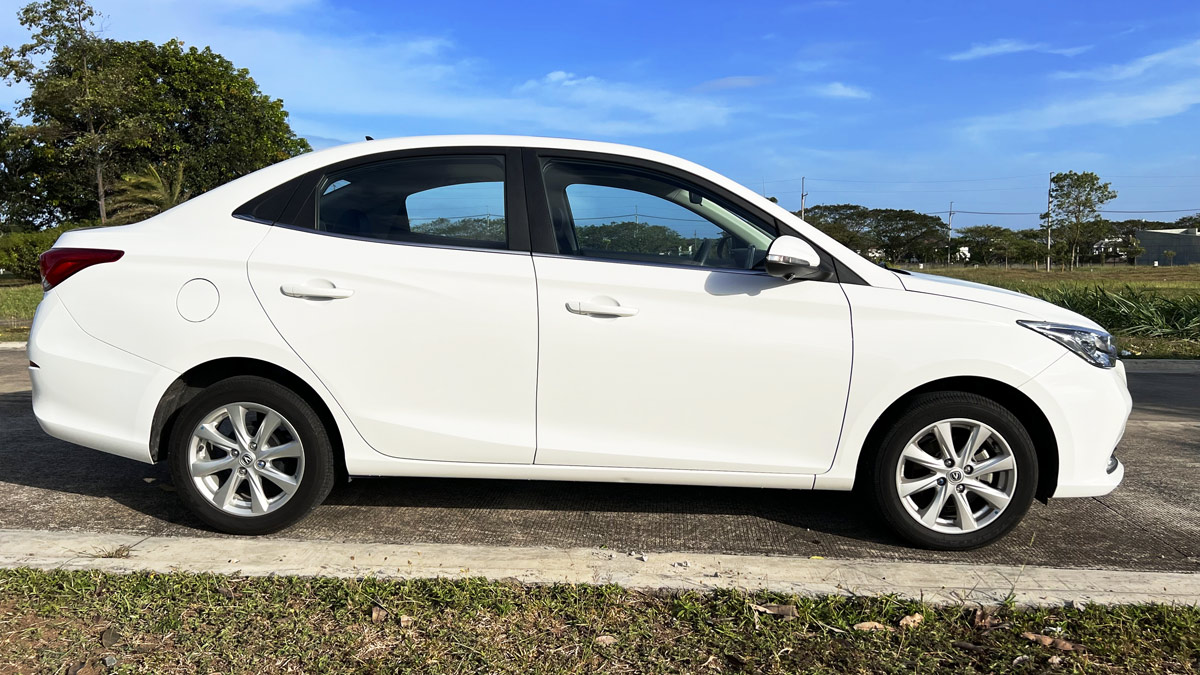 ADVERTISEMENT - CONTINUE READING BELOW ↓
The Changan Alsvin 1.5 Platinum DCT sells for P679,000, which makes it way more affordable than most of the offerings in its segment. But is it really a worthy alternative to its more established rivals? For some people—especially first-time car buyers—it just might be enough.
It doesn't excel in every category, but it ticks a lot of the right boxes. Decent styling, fuel-efficiency, and doable cabin space—if these are what you're looking for in a starter car, then the Alsvin should at least be part of your shortlist.
SPECS: 2022 Changan Alsvin 1.5 Platinum DCT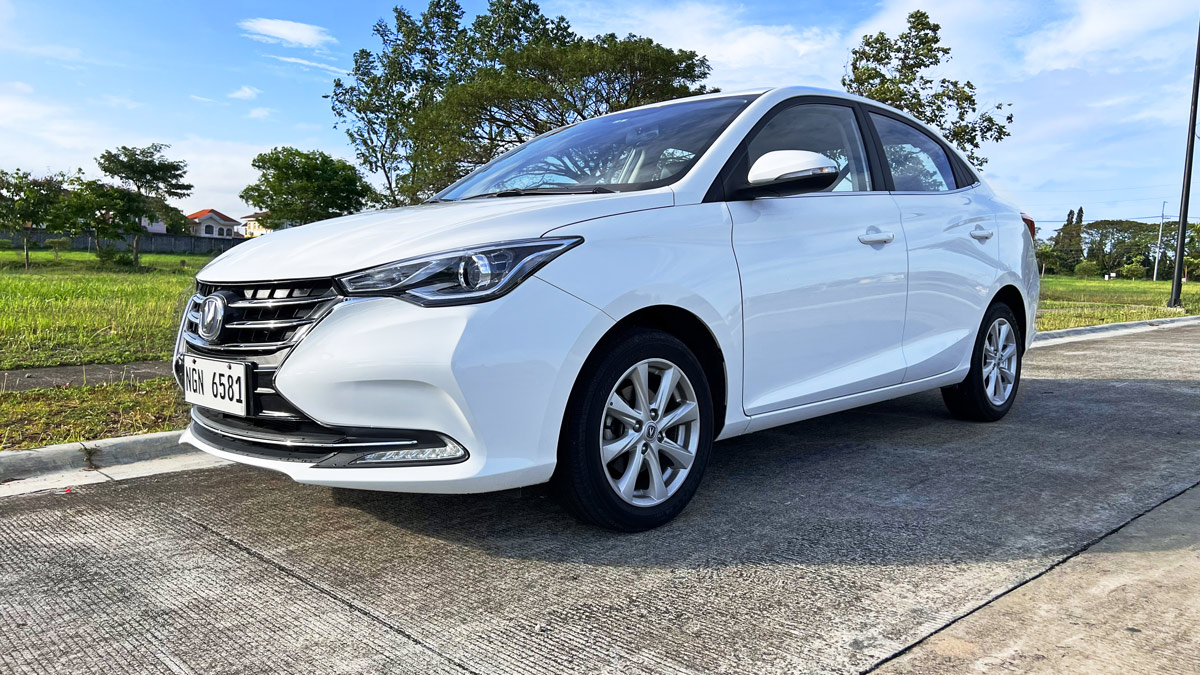 ADVERTISEMENT - CONTINUE READING BELOW ↓
Price: P679,000
Engine: 1.5-liter gasoline I4
Power: 105hp @5,500rpm
Torque: 145Nm @ 3,500-4,500rpm
Transmission: 5-speed dual-clutch
Layout: FWD
Seating: 5
Score: 16/20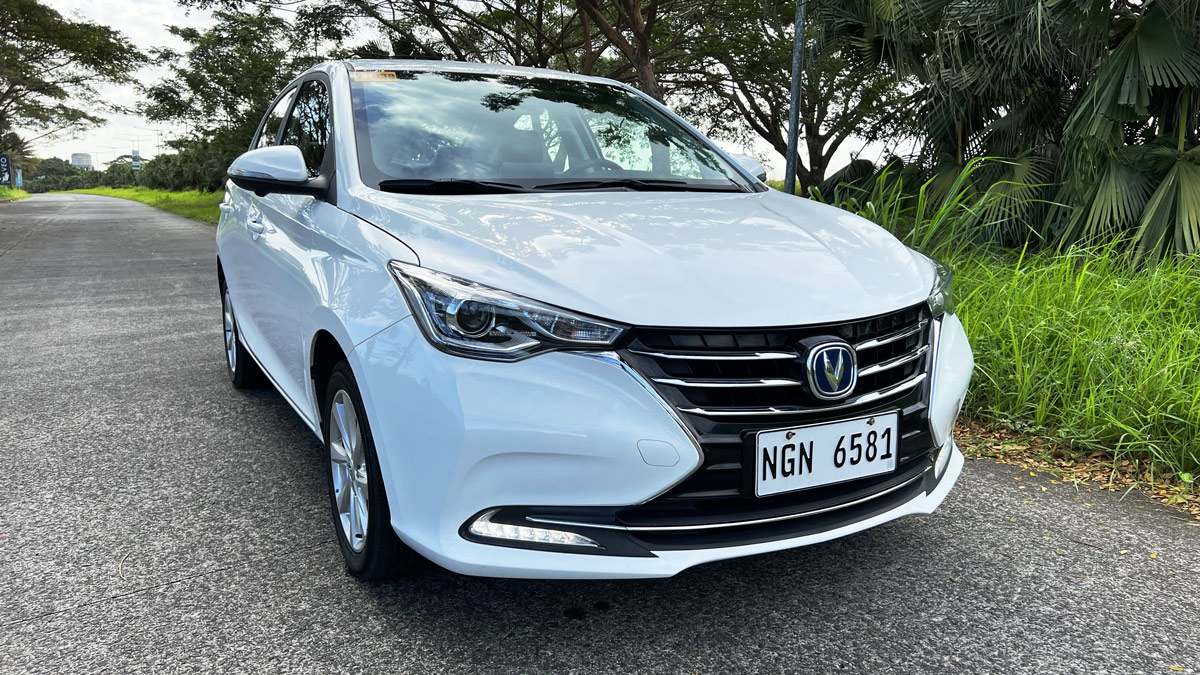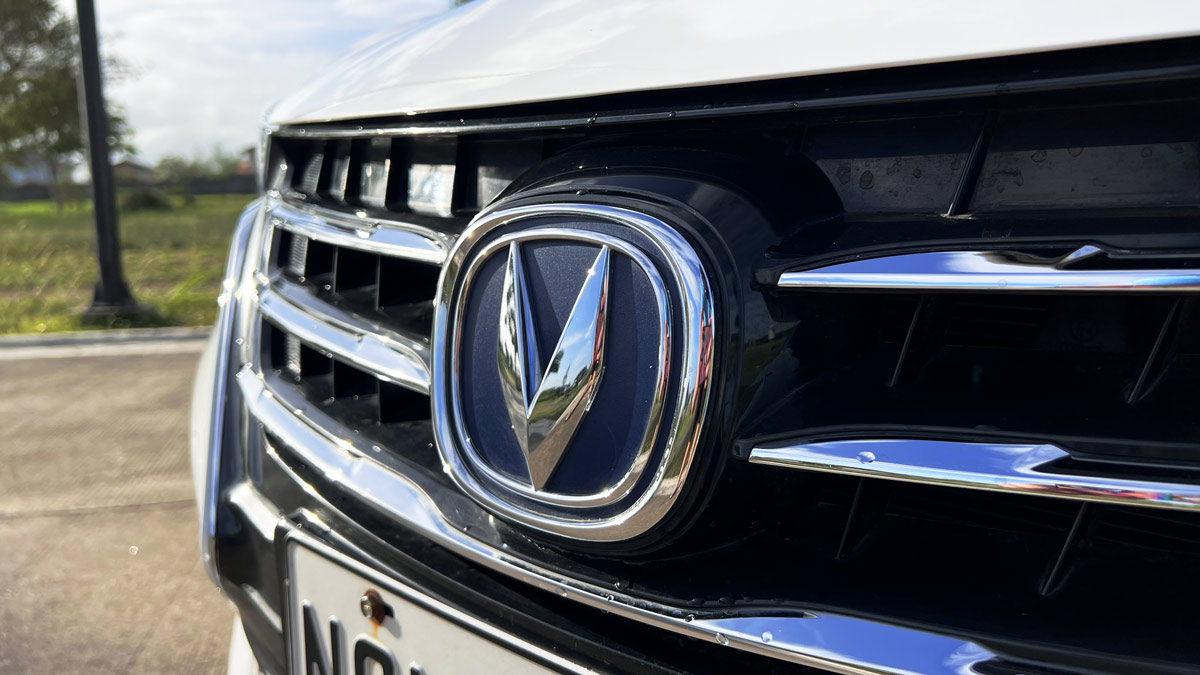 ADVERTISEMENT - CONTINUE READING BELOW ↓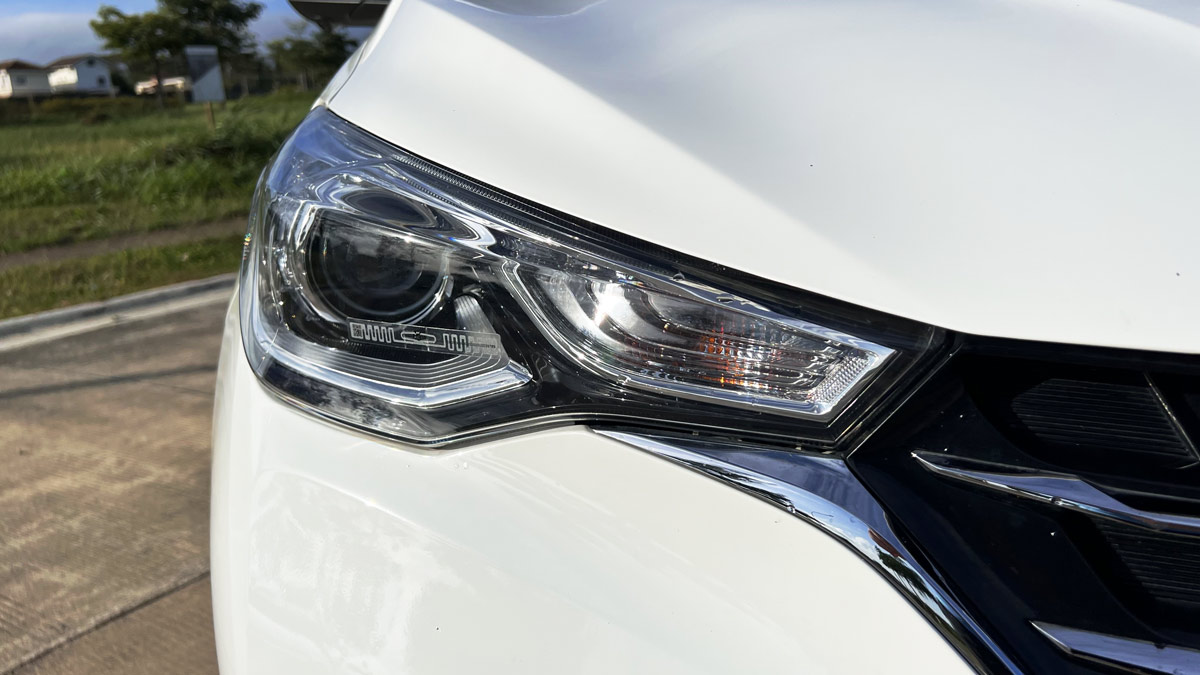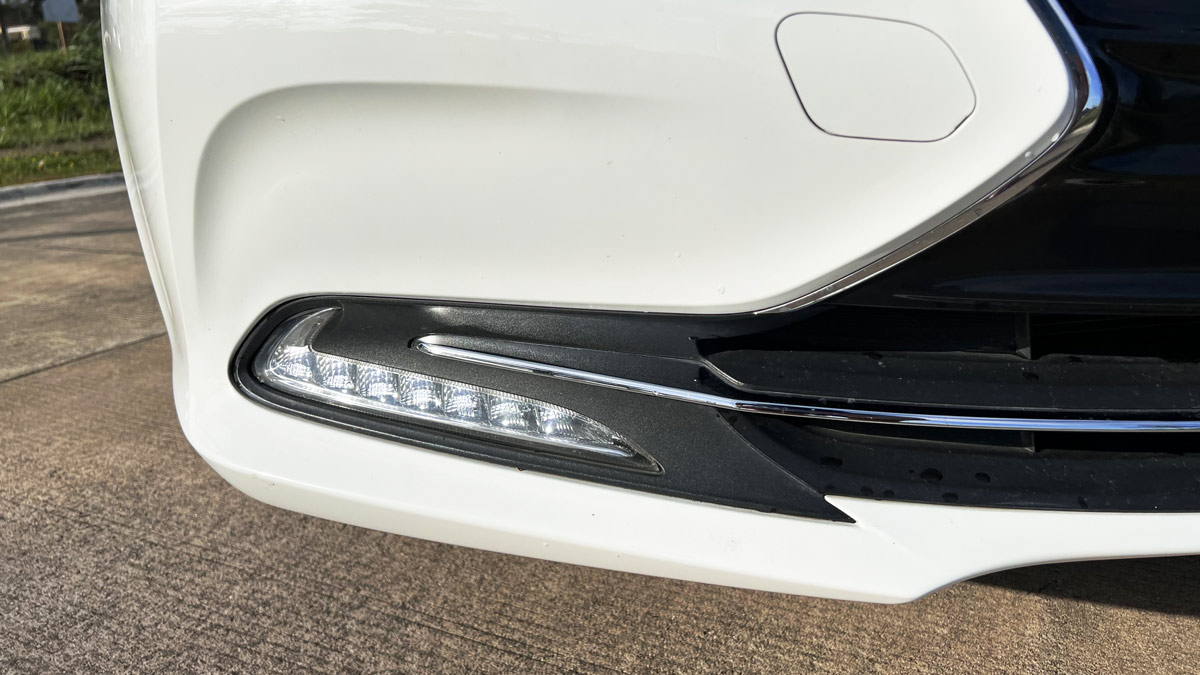 ADVERTISEMENT - CONTINUE READING BELOW ↓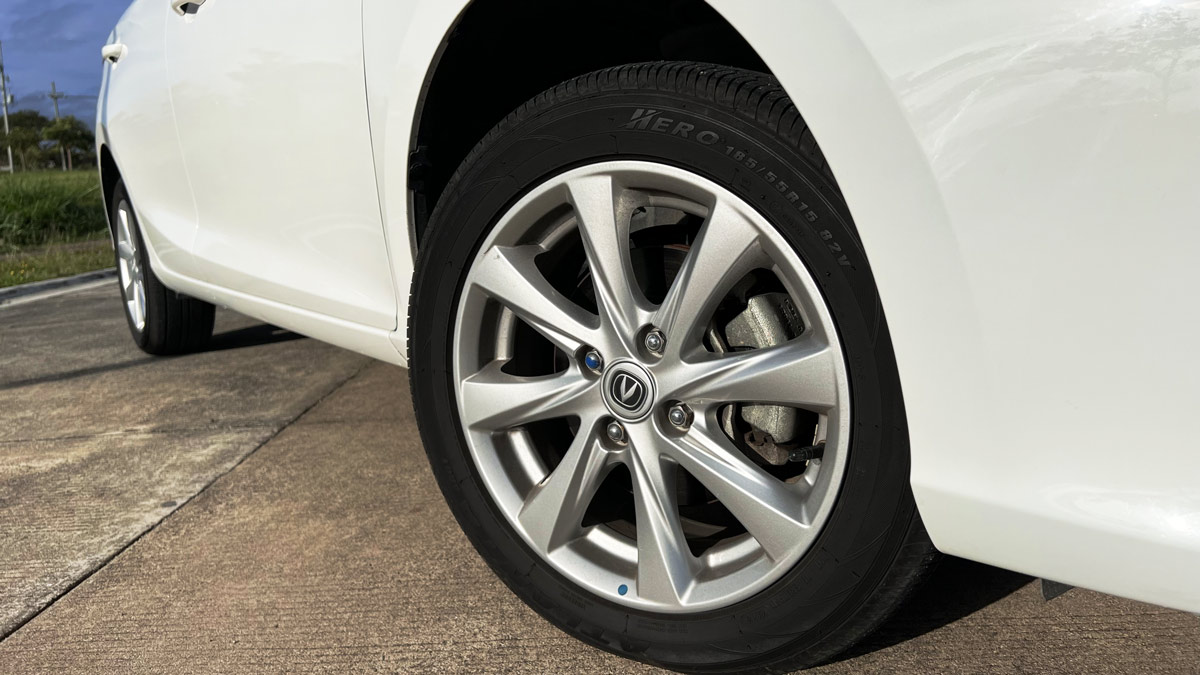 ADVERTISEMENT - CONTINUE READING BELOW ↓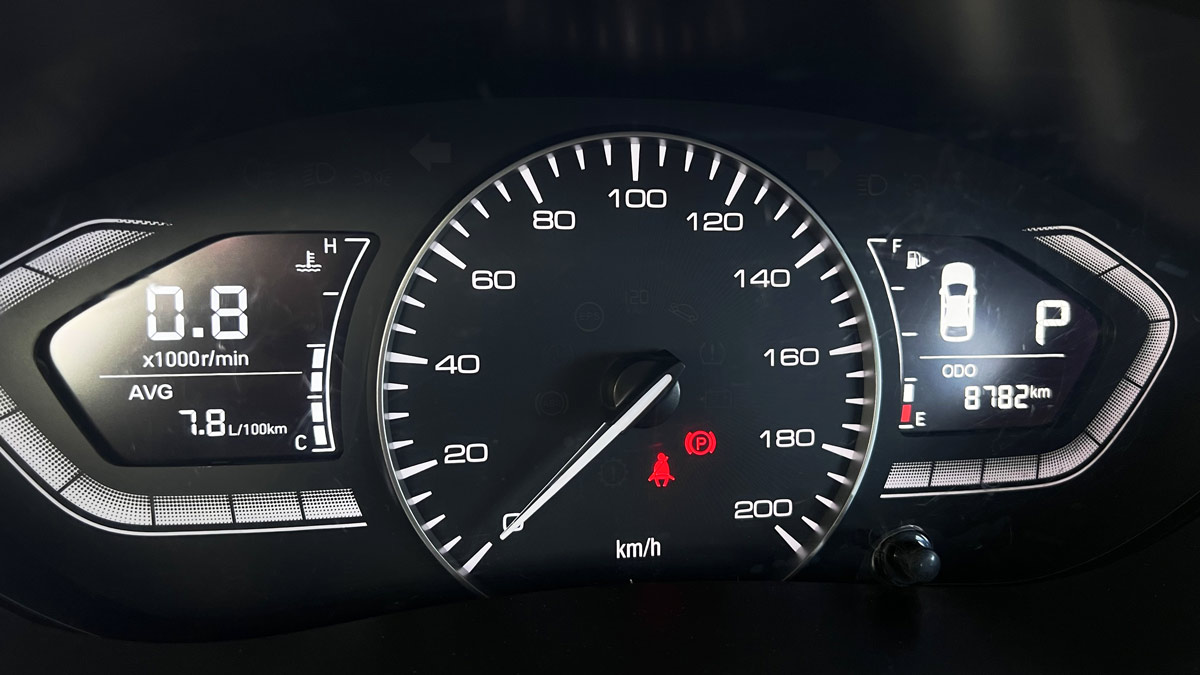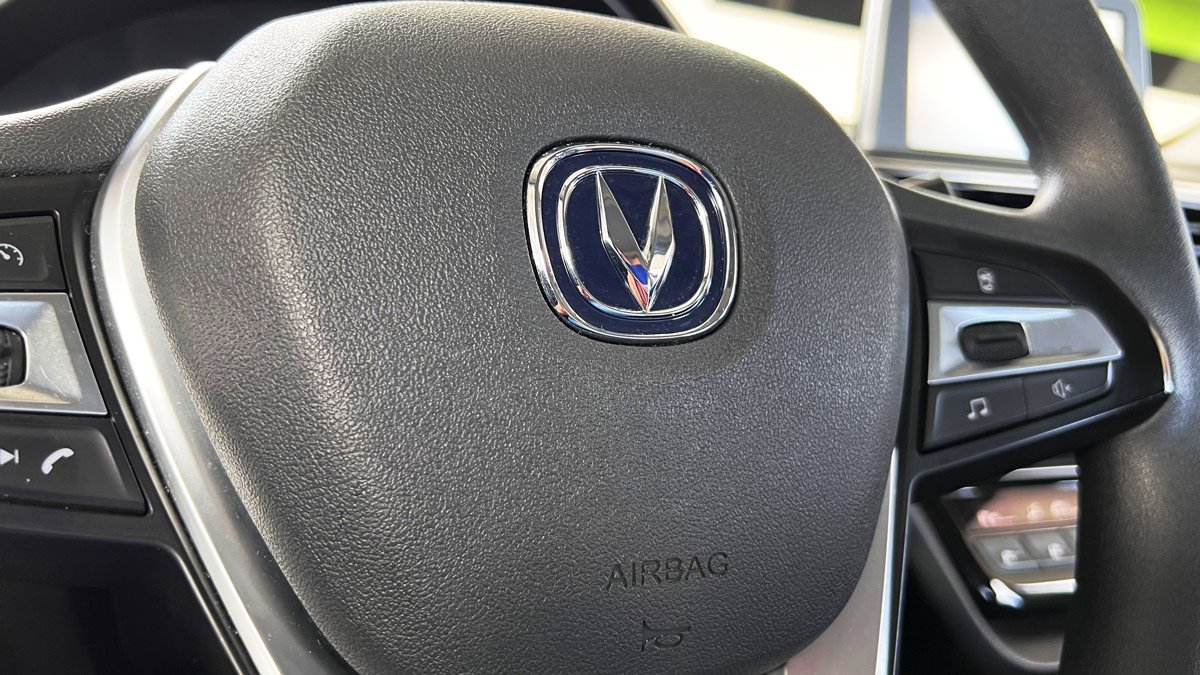 ADVERTISEMENT - CONTINUE READING BELOW ↓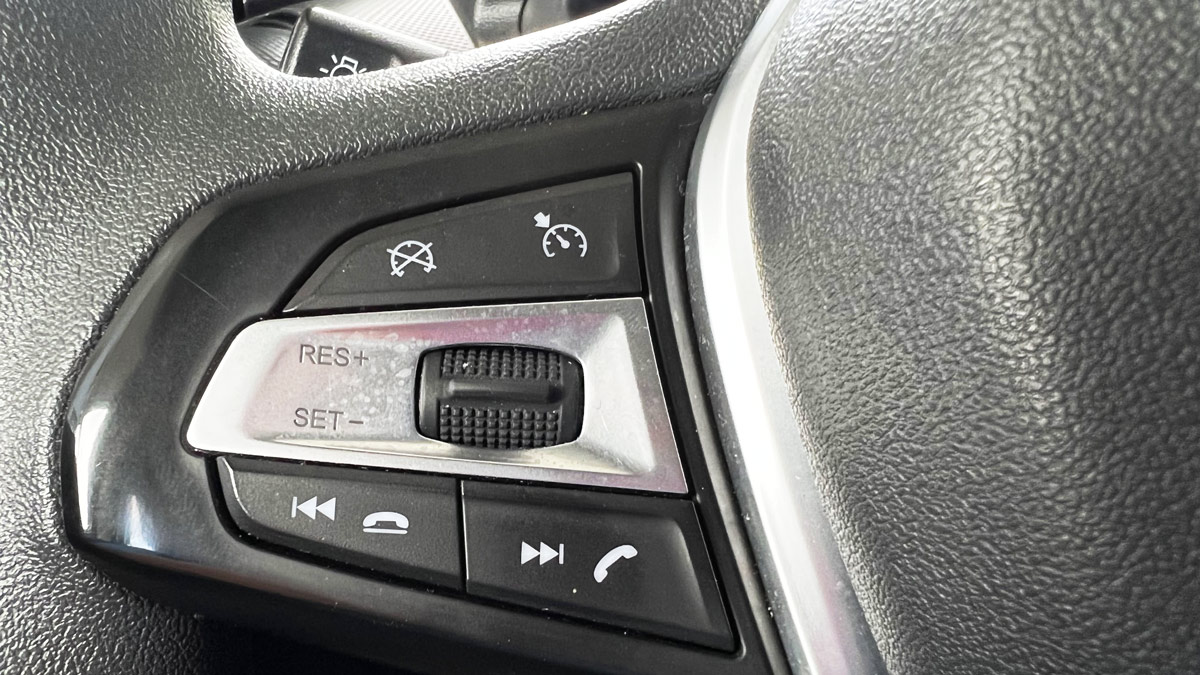 ADVERTISEMENT - CONTINUE READING BELOW ↓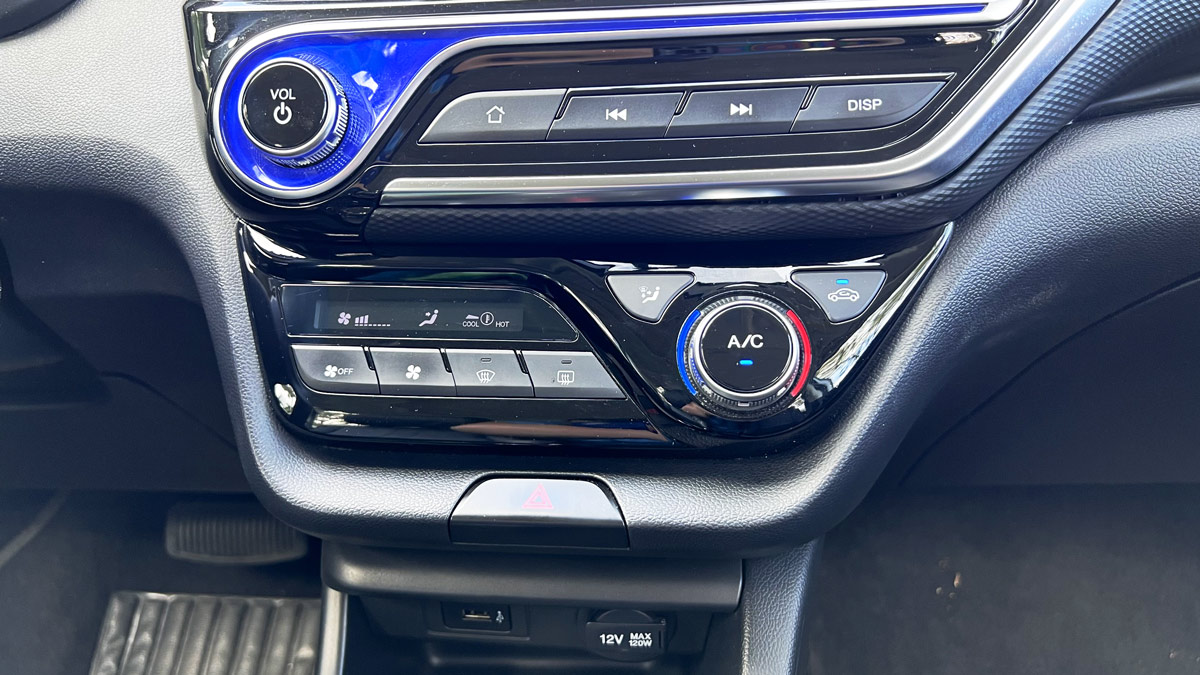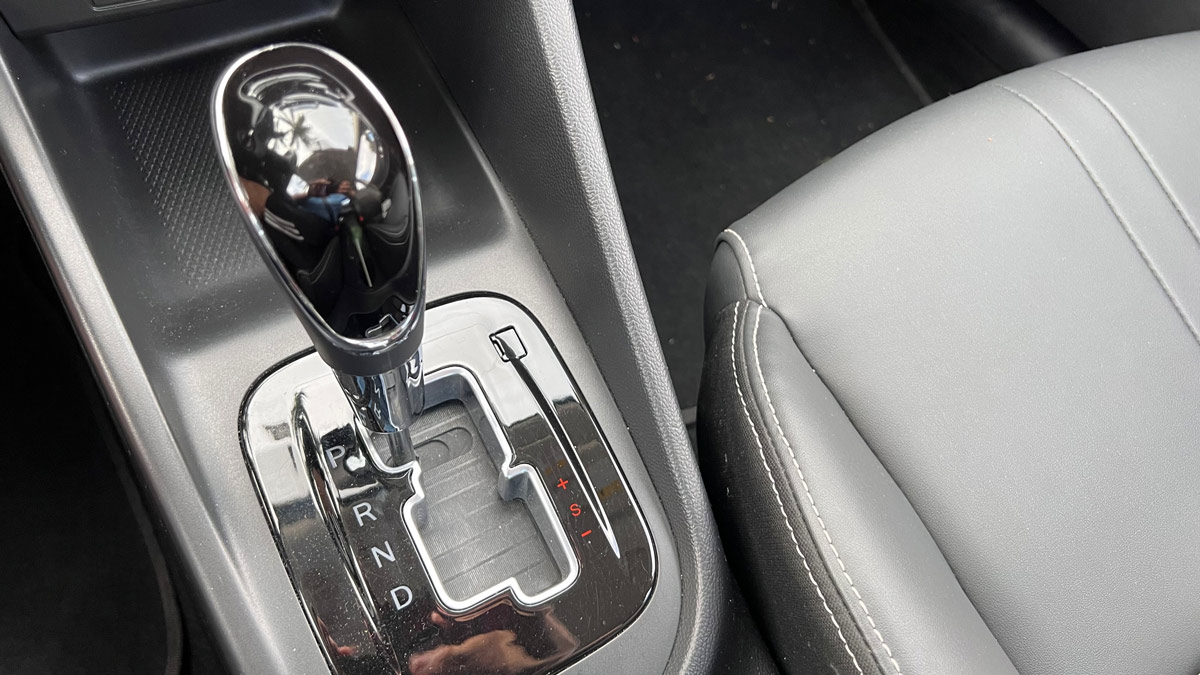 ADVERTISEMENT - CONTINUE READING BELOW ↓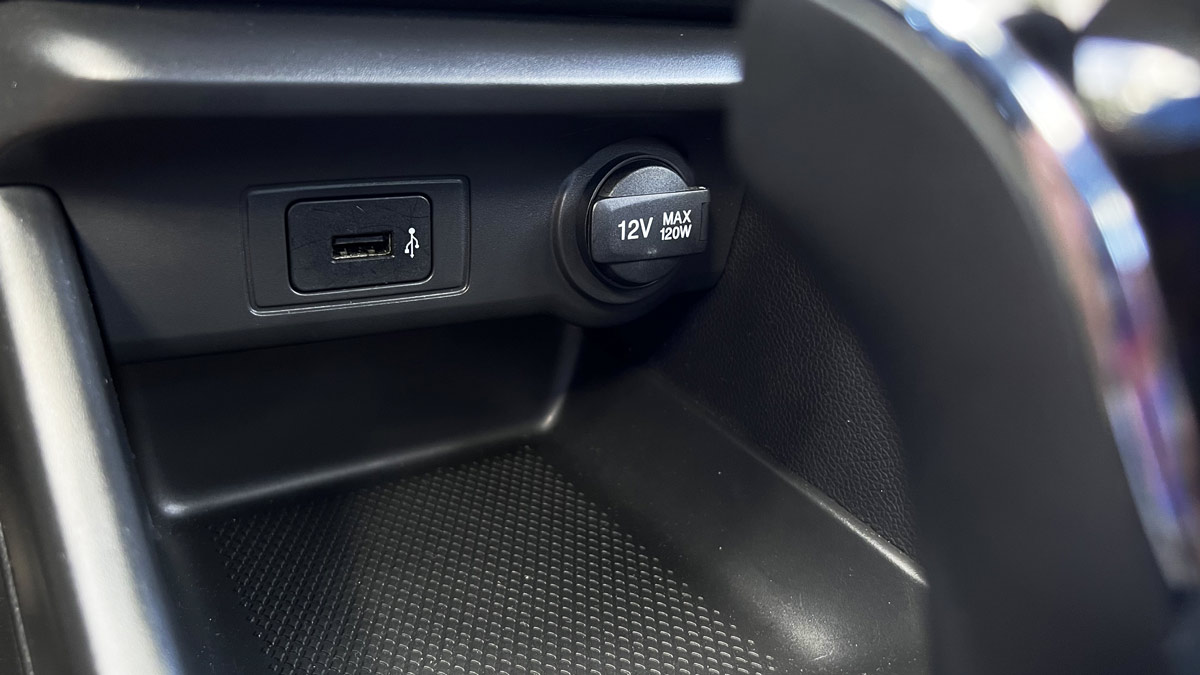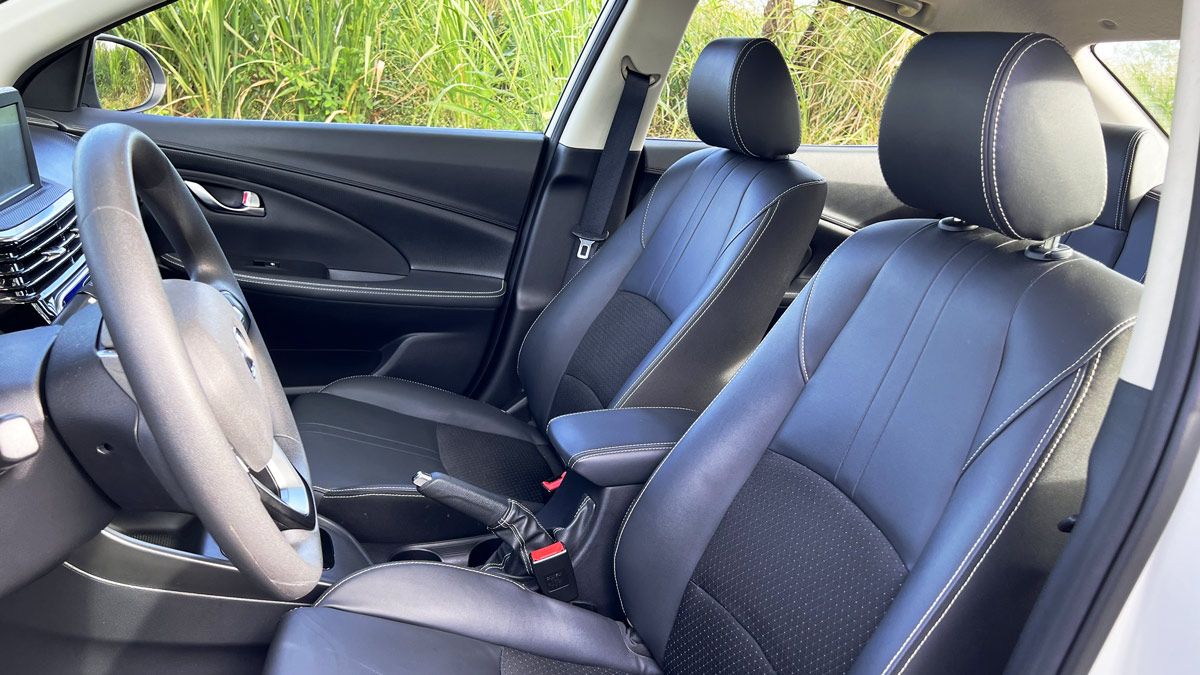 ADVERTISEMENT - CONTINUE READING BELOW ↓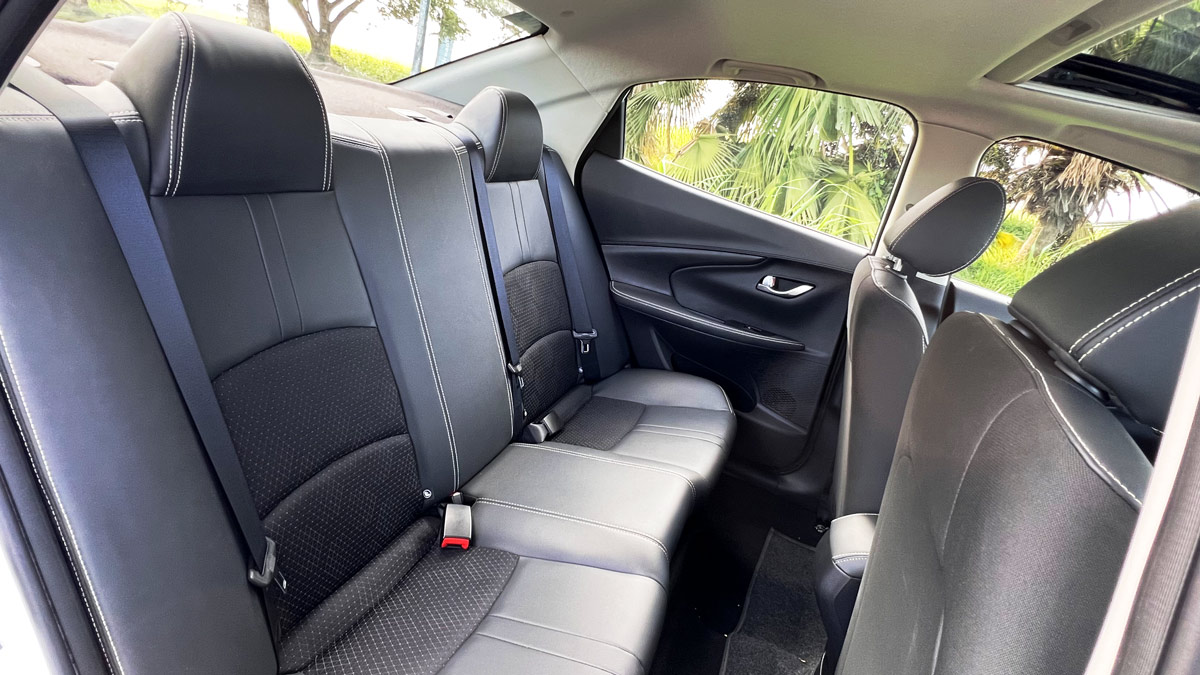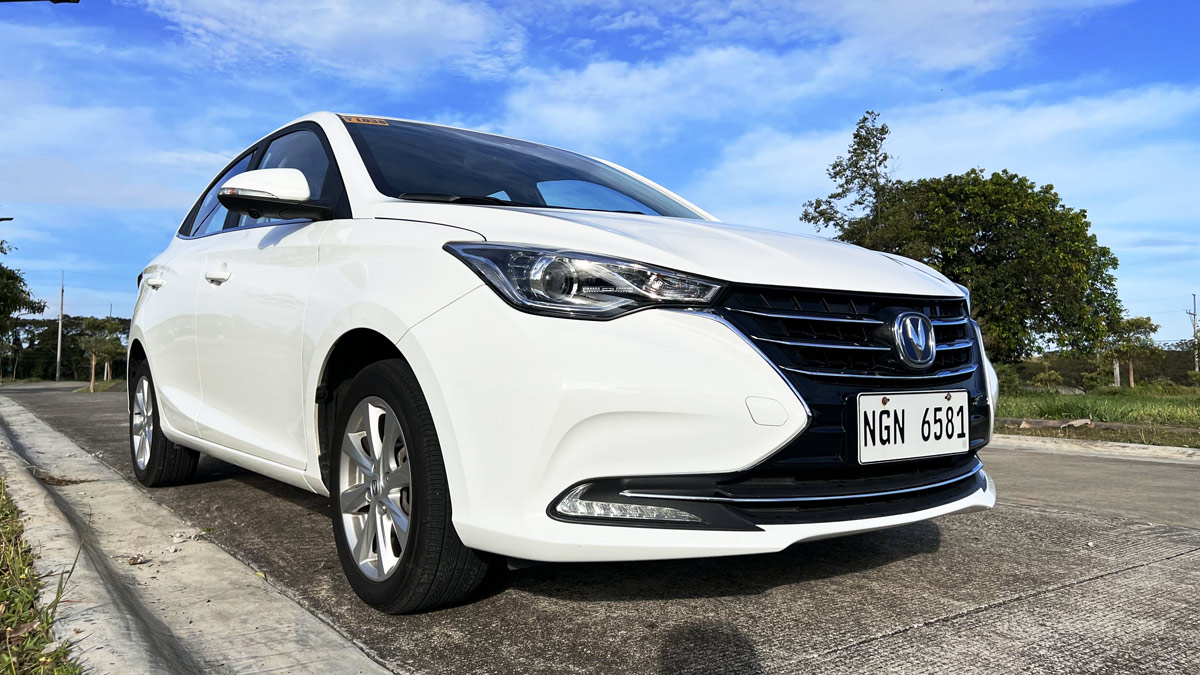 ADVERTISEMENT - CONTINUE READING BELOW ↓