Watching the inaugural Korean Grand Prix, I was unimpressed that the race started with the safety car out. It was, I noticed, the Merc SLS AMG and not the previous SL going all-out on the rain-soaked racetrack. A cranked-up volume allowed me to hear the unmistakable thundering of that 6.3-liter V8, drowning out the noise of even 24 Formula 1 cars. It was a cultured roar but very urgent, very angry nonetheless.  Now I find myself behind the wheel of an actual SLS.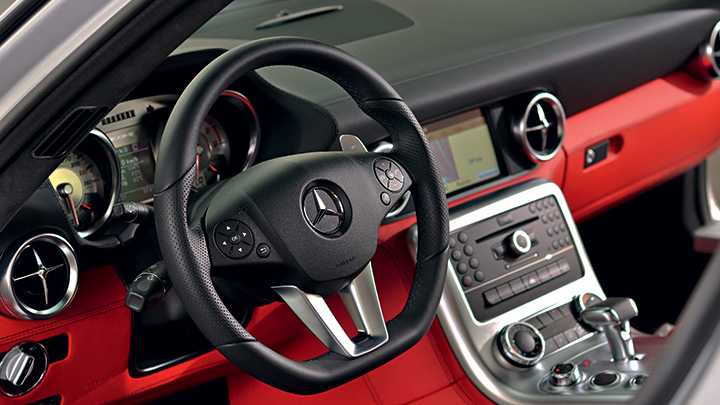 ADVERTISEMENT - CONTINUE READING BELOW ↓
My arse is twitching, my tongue drying, my stomach filling with butterflies. I push the starter and the V8 engine snaps into an impatiently fast idle. I blip the throttle and it backfires perfectly, beautifully remastered by the electronic wizards of Benz. I take time to adjust the seats, steering wheel and side mirrors, and don gloves so as not to get the sweat from my excited tender juicy fingers onto the interior, which is one classy place to be in. It is simple, elegant and timeless, a nice departure from current Mercedes cabins littered with buttons and knobs for god knows what.  The seats are equally impressive: well-sculpted and supportive yet comfortable enough for long drives. the tweeters and the LCD screen break the simplicity just enough to remind you that this is one high-tech supercar. Hitting the main road, I floor the throttle immediately to get over my initial anxiety. The next few seconds are sheer madness. The SLS proves it isn't just another look-at-me supercar, all hype but no depth of character. It's the epitome of the modern supercar.
ADVERTISEMENT - CONTINUE READING BELOW ↓
Recommended Videos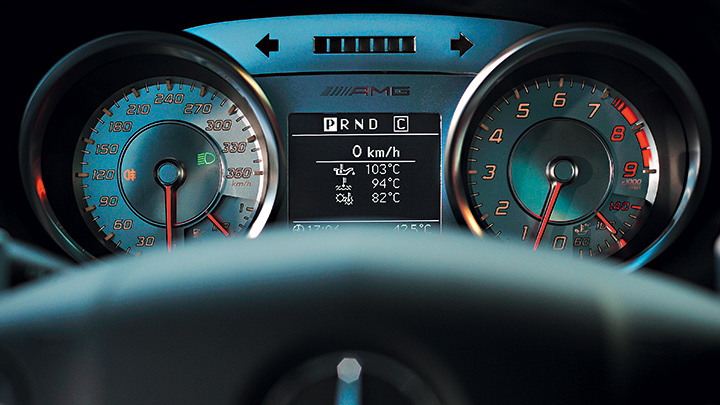 First off is the image of rarity. You can count the SLS units here in our country with a single hand. It doesn't get rarer than that. Then, engineering. Aside from the steel A-pillars and the carbon-fiber propeller shaft, everything else in the SLS's super structure is made of aluminum, supplied by Magna Steyr in Austria. It weighs 1,620kg, 148kg lighter than the carbon-fiber-bodied SLR McLaren, the SLS's predecessor that cost three times more and needed a supercharger to get decent power.
ADVERTISEMENT - CONTINUE READING BELOW ↓
Next, the striking looks. While I was not originally a fan of the SLS, its long hood, short rump, and big wheels with equally huge brake discs make the car look  all business. And there's drama, too, with the car's gullwing doors being even more dramatic than any Lamborghini scissor doors. Stepping out of the SLS can stop traffic and time.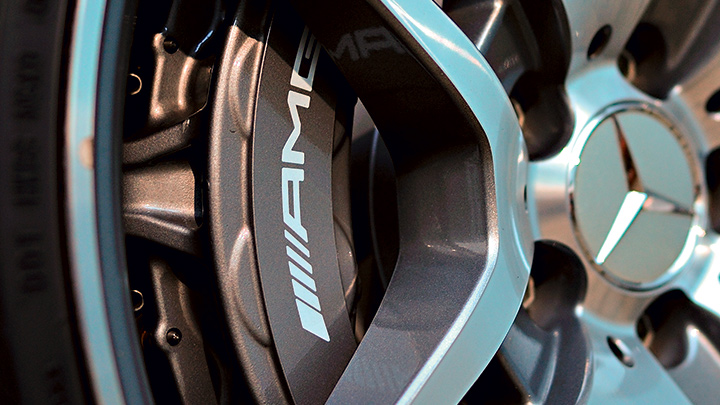 ADVERTISEMENT - CONTINUE READING BELOW ↓
Finally, there's the sound. This is my favorite bit. Imagine a telephone directory, its pages made of thin sheets of metal. Rip it apart. That's how raspy and violent, yet somehow cultured, the SLS engine sounds. There's no excess overrun noise from the exhaust, no shriek from the induction system. Since the V8 engine is pushed far back, the transaxle rear sits right under my soft rump, wriggling my tubby rear end each time the 295/30 R20 Continental SportContacts— matched with 265/35 R19 fronts— meet road ruts. The 6.3-liter, four- cam, 32-valve V8 is used on a variety of AMG models in different states of tune due to variances in ECU programming and exhaust piping. The SLS, however, has the most powerful tune from the factory: an amazing 563 horses and 649Nm of torque, revving to 7,200rpm with dry-sump lubrication.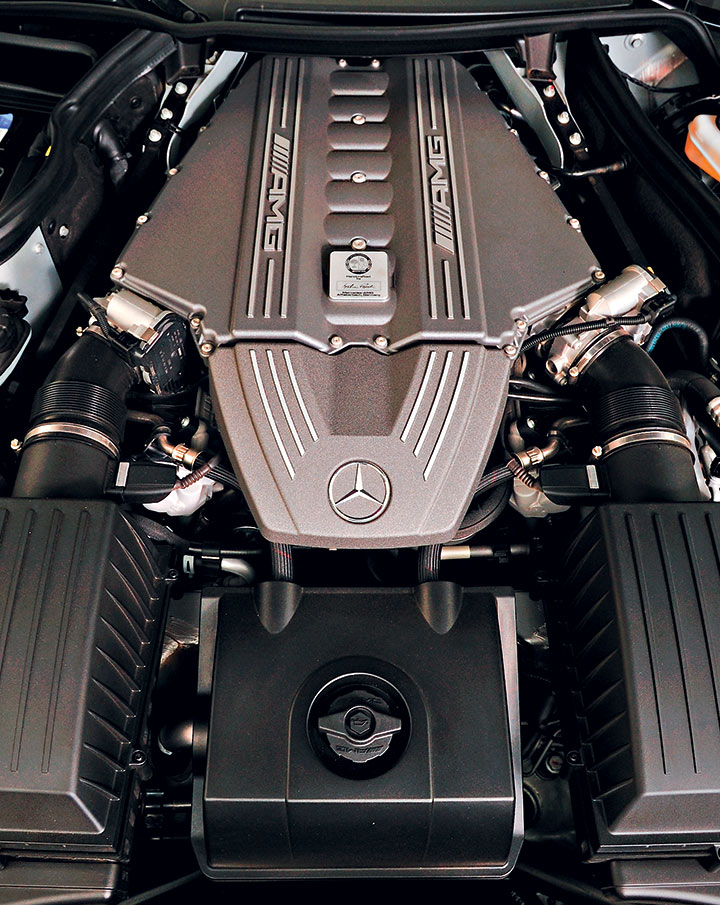 ADVERTISEMENT - CONTINUE READING BELOW ↓
Mated to it is Merc's excellent seven-speed dual-clutch transmission that shifts as smoothly as a conventional automatic. What's amazing, though, is that the engine is physically very small and is pushed well back, almost residing under the dashboard. This helps give the SLS AMG an amazing 48-percent-front/52- percent-rear weight balance.
There are four driving modes to select via the Drive-Unit button on the center console. 'C' stands for 'controlled efficiency', in which the car sets off in second gear. 'S' (sport) rips off shifts that are 20 percent faster, while 'S+' (sport- plus) is again 20 percent quicker. 'M' (manual) is a full 50 percent faster than 'C'. A launch-control system is also on hand. I decide to go with S+, because you need all the concentration you can get revving the SLS to redline and keeping up with the manic acceleration without worrying about shifting. 
ADVERTISEMENT - CONTINUE READING BELOW ↓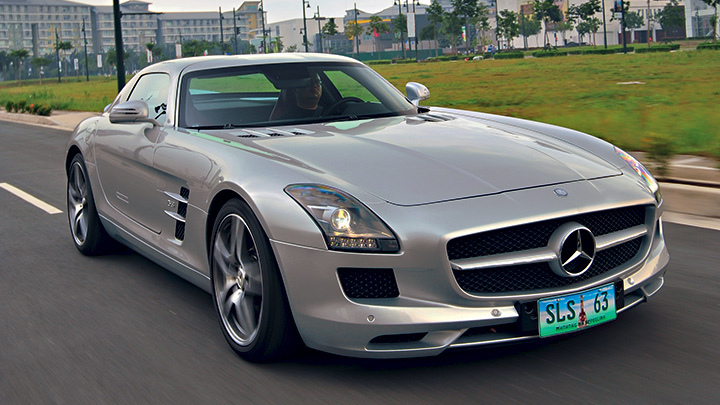 The SLS accelerates like a bat out of hell. Showing it some corners, it turns in with amazing alacrity, the rear end rotating faster as you press the throttle. The rear mechanical limited-slip differential helps with maneuverability and with putting power down to the ground, aided by a three-step electronic traction and stability control that adjusts with the driving mode. There is urgency to the steering and suspension, an almost telepathic connection you never thought a Merc would have with you. The ride is firm and reassuring especially under hard acceleration, but livable for everyday use. The trunk is even big enough to fit most bags, possibly even a small golf bag. I'm sure Mercedes will offer a golf bag in its lifestyle collection precisely for the SLS boot.
ADVERTISEMENT - CONTINUE READING BELOW ↓
Parking the car in the middle of Bonifacio High Street on a busy weekend, I step out and leave both gullwing doors wide open, and people gawk and stare, wondering if I'm some celebrity or scum of the earth. When they see me, they quickly refocus on the SLS.
If you ever get a chance to see one (at the very least), beg the owner to rev that fantastic engine. It is one of the best ever made.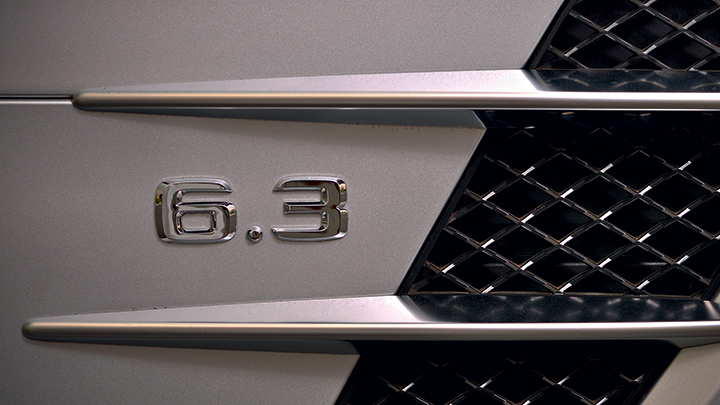 ADVERTISEMENT - CONTINUE READING BELOW ↓
Mercedes-Benz SLS AMG
Price: P18,000,000 (est.)
Engine: 6.3-liter quad-cam V8 
Power: 563hp @ 6,800rpm
Torque: 649Nm @ 4,750rpm 
Transmission: 7-speed dual-clutch 
Layout/seating: RWD/2
We say: It is a supercar to the core, and all the good things you read about are true. Damn, it's the reincarnation of a legend!
Note: This article first appeared in Top Gear PH's December Issue.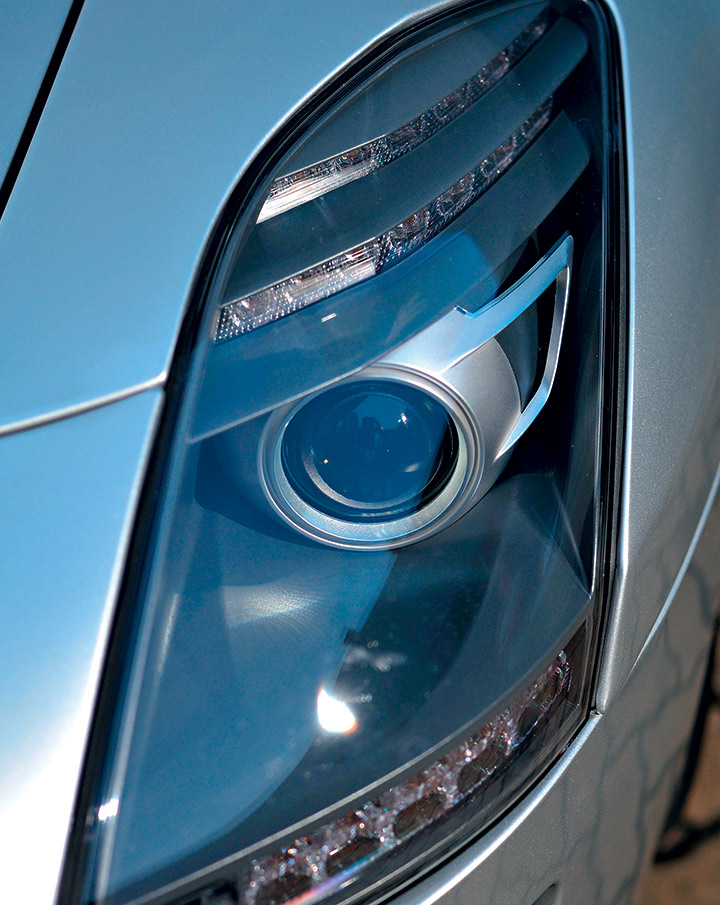 ADVERTISEMENT - CONTINUE READING BELOW ↓