One of my favorite assignments for Top Gear is compiling buyer's guides. It gives me an excuse to visit out-of-the-way dealerships for obscure Chinese brands for prices you can't find online. In these places I ogle dozens of old, outdated models crammed into dimly lit showrooms, while waiting for the solitary sales person to photocopy a price list.
I look at models like the JAC Stallion, an odd mix of Chevrolet styling and Isuzu running gear—including the venerable 4JB1T diesel engine, a motor dating back to the '90s. An affordable but woefully out-of-date package that sold in very small numbers. It's the quintessential Chinese pickup truck.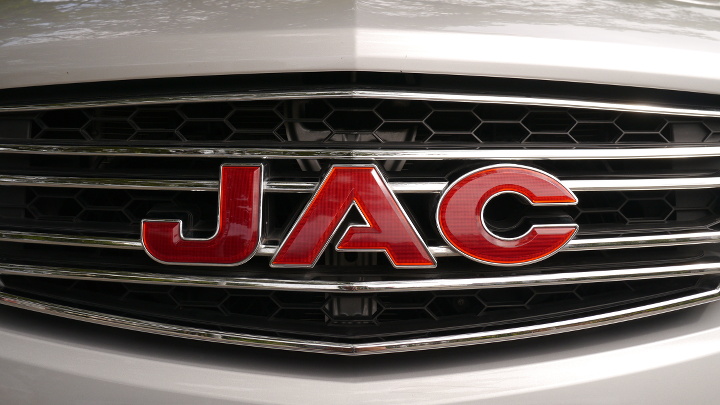 But times have changed. With the rapid expansion of the auto market, Chinese cars have gone mainstream. Which means, no more funky-weird Stallion. Instead, we now get the T6, whose handsome lines were penned at JAC's design center in Italy. Unfortunately, while it doesn't copy anything else, it doesn't take any stylistic risks, either. The design is clean, but not quite as memorable as its crossover stablemates. That it flies completely under the radar is evident when people ask what it is, and, after a beat, say "JAC what?"
ADVERTISEMENT - CONTINUE READING BELOW ↓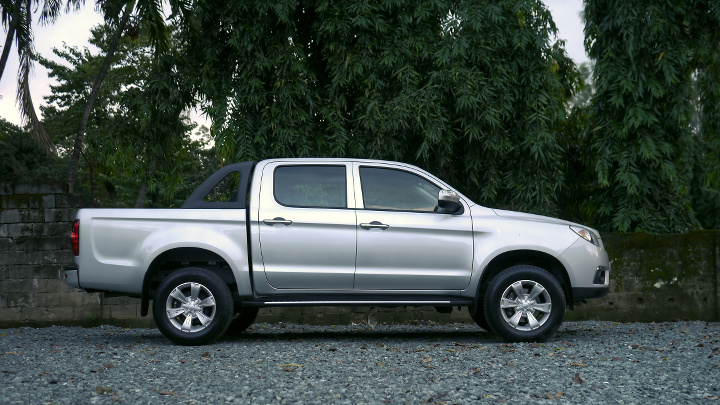 The interior likewise feels both modern and conservative. Some stray Isuzu influences find their way in here, via the familiar door controls, seat cushions, and spacious center console storage bin, but the multi-tiered dash is distinctively original. Material quality is also surprisingly good, especially the pliable contrast-stitched leatherette; a welcome luxury considering the sub-million price.
ADVERTISEMENT - CONTINUE READING BELOW ↓
Recommended Videos
Aside from that console box and the lidded cubby housing the 12V power point and USB socket, storage space is sparse. There are small bins under the rear seat, but they're just big enough for the tools that are already there and nothing more. Out back, a basic spray-on bed liner comes standard, but the tailgate doesn't lock. As with most pickups, you'll definitely want a locking cover for extra cargo security, ASAP.
The T6's 1.9 liter D19 turbodiesel engine bears no relation to the Stallion's Isuzu-based HFC4DA1 or even Isuzu's own all-new 1.9 liter R4ZE (yes, I did hunt down an Isuzu to compare them). Instead, the D19 was co-developed with FEV, a German firm that's worked with Ford, Toyota and VW. With just 134hp and 300Nm, the clattery mill makes more noise than power, but it's built for easy servicing. Everything is within easy reach, from the variable nozzle turbocharger to the remote-mounted oil filter.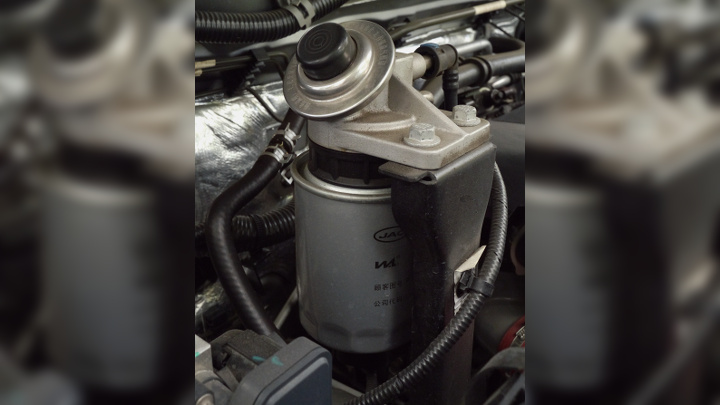 ADVERTISEMENT - CONTINUE READING BELOW ↓
Easy access and a six liter oil capacity (most trucks require eight liters of oil) should make for reasonably priced oil changes. Even better, this "GreenJet" diesel boasts a B10 rating of 700,000km. This means that only 10% of all D19s will need a major overhaul or rebuild by that point, which bodes well for fleet use.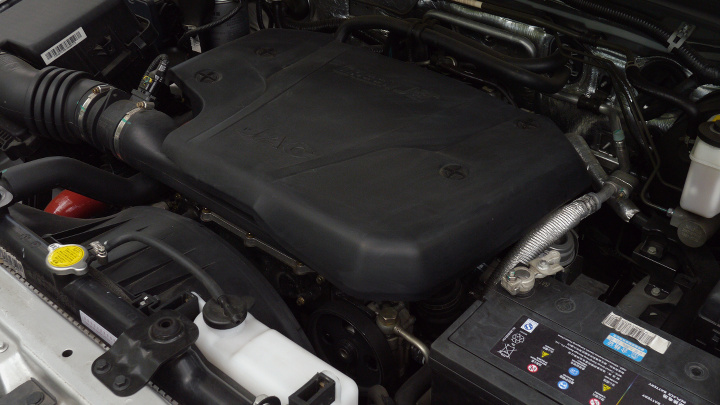 The transmission is a six speed manual with a pull-ring reverse. Short throws and a relatively light clutch make for minimal fatigue on long commutes. On the downside, careful rev-matching and shifting are necessary while downshifting at speed, lest you grind a gear or lock a rear tire. Downshifting is a necessary evil, as there's little boost and lots of vibration when lugging the engine at under 1,500rpm. Keep in the boost, and 0-100kph comes around in 12.4 seconds—with a second gear start, that is. First is too short. Not bad for the given power.
In sixth gear, the engine spins at a relatively high 1,750rpm at 80kph, and 2,250rpm at 100kph. This limits highway economy at 80kph to around 18 km/L. About average for this class. Fuel economy in the city is more encouraging, ranging between 8-12 km/L, depending on conditions.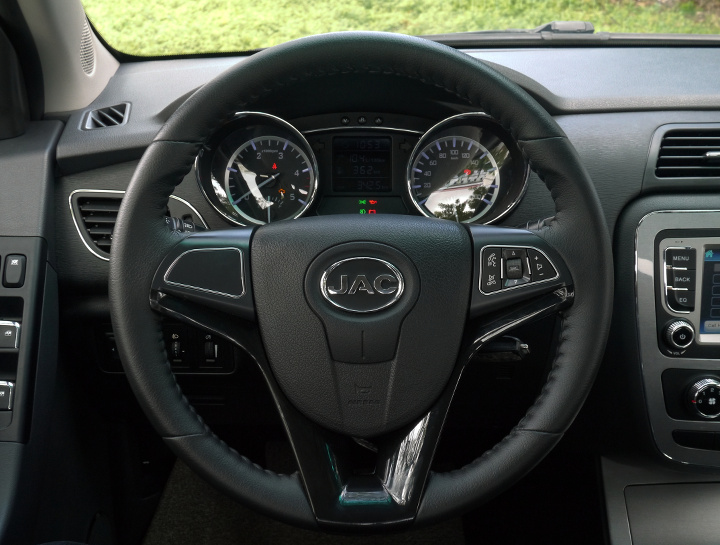 In daily use, the T6 is pleasant to drive. The steering is medium in weight, with decent feedback. While U-turns take a lot of arm twirling, it's not as tiring as some Japanese racks. The accelerator pedal sits too close to the transmission tunnel, making heel and toe driving difficult, but who—aside from bored motoring journalists—uses heel and toe on trucks anyway?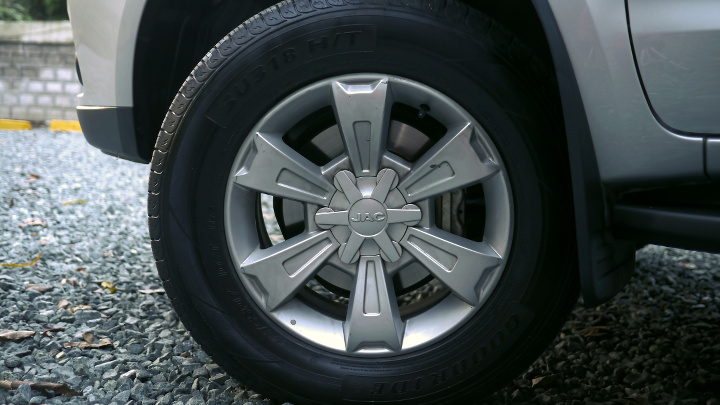 ADVERTISEMENT - CONTINUE READING BELOW ↓
The T6 takes turns flat, with minimal understeer. The 245/65R17 Goodride SU318 HT tires have a decent amount of grip, even in the wet, but are resolutely average in every other way. They felt quite stiff, initially, until we pumped them down from the insane 45 psi they came in from the stockyard. At more normal pressures, they are firm but not jiggly or crashy. One notable quirk of the 4x2 variant is the heavy duty rear leaf springs, which sometimes lead to a rear tire locking momentarily under heavy braking when the bed is empty. Not a huge problem, as ABS kicks in almost immediately after, but something to watch for. The brake pedal itself is on the spongy side, but the system probably just needed a good bleeding.
Over the next few weeks, my respect for the T6 grew. Unlike some Chinese trucks, it suffers from no oddball ergonomic or engineering quirks. The only rattles were from the tools someone left in the passenger door pocket. The only flimsy trim were the chrome rings around the instrument gauges, but they didn't rattle. The only issue with the electronics is the lack of power from the speakers when streaming Spotify via Bluetooth. But everything worked. Nothing broke.
The leatherette seats repelled spills nicely—a nice bonus over the fabric seats in like-priced competitors. The AC was ice cold. Beyond that, the T6 came loaded with niceties such as foglights, alloy wheels, remote-locking, steering audio controls, a parking camera, and a touchscreen infotainment system. Stuff you'd have to pay much more for in other brands.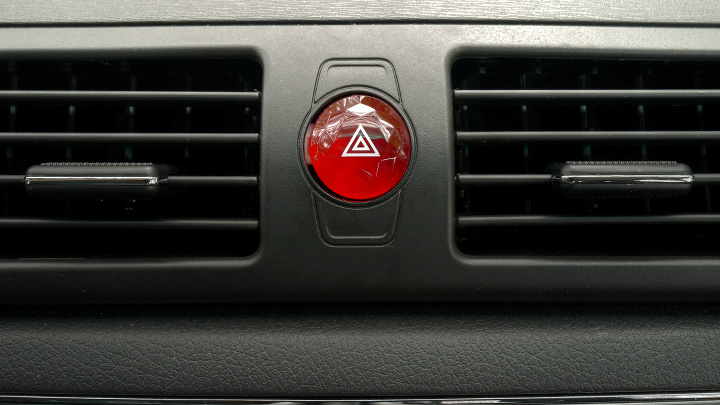 Granted, the price gap is shrinking. You can still get a Japanese pickup for just a little more, albeit with steel wheels, a prehistoric 1DIN radio, and nothing else. But the quality gap has shrunk as well. Where the Stallion was a perfectly average Chinese truck, the T6 feels like a perfectly average Japanese truck.
ADVERTISEMENT - CONTINUE READING BELOW ↓
After a while, I stopped thinking of it as a Chinese truck. I just drove it. This worry-free 'drive and forget' sensibility, untroubled by the niggling doubts Chinese car buyers often have, is a luxury that Japanese buyers often take for granted. But with the 700,000 kilometer promise, the T6 promises to remain worry free for years to come. And if it delivers on that promise, there's a fair chance it will change a few minds about Chinese cars along the way.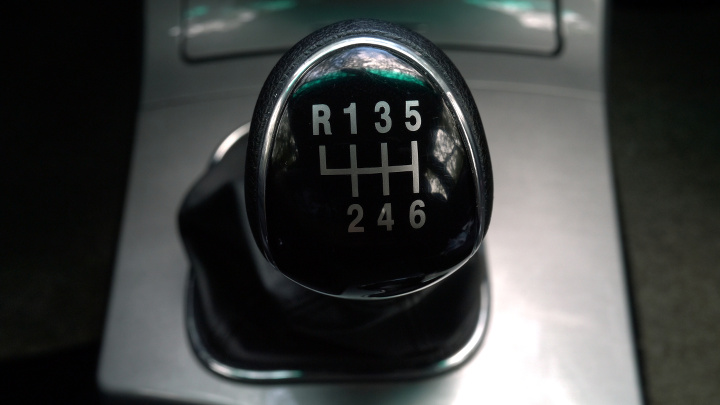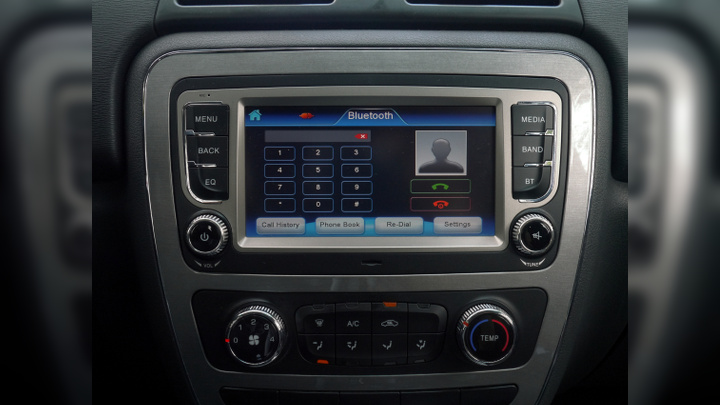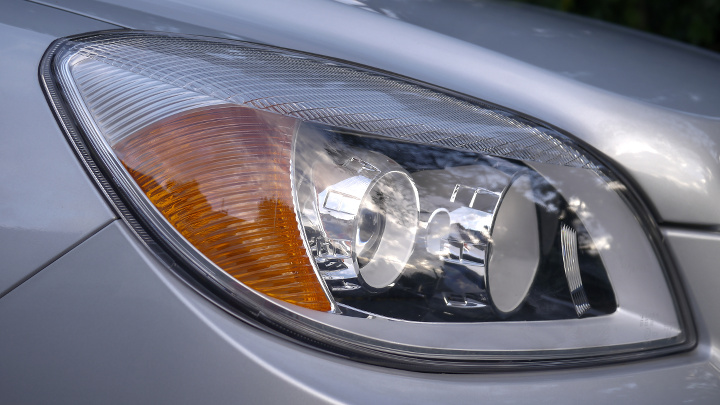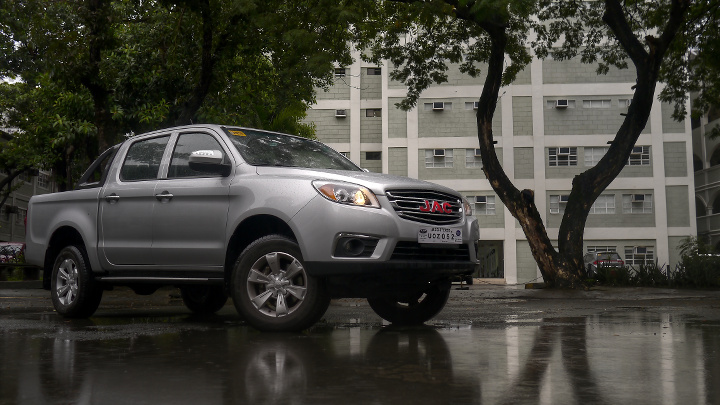 ADVERTISEMENT - CONTINUE READING BELOW ↓