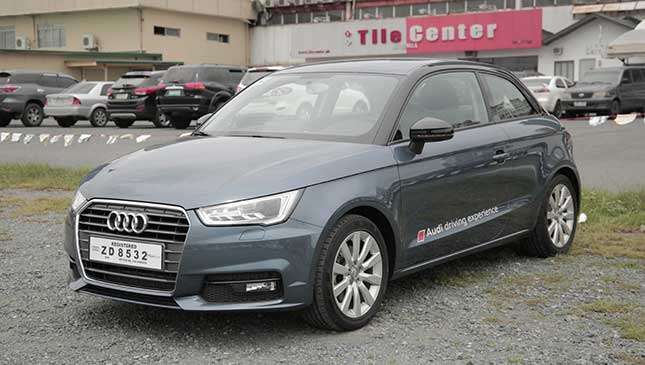 Some car brands just attract attention from the mere mention of their names. Take Audi, for example. Whenever someone finds out that the car you're driving has four rings on the grille, they'll say things like 'Wow!' or 'Yaman mo, pare!' It's expected, of course. Luxury brands are dubbed as such for a reason.
There's a lot to be said, however, about appreciating subtlety in automotive design. Sure, loud and ostentatious cars like the Honda Civic Type R are nice to ogle at, but for everyday driving you want something that feels luxurious without attracting too much fanfare. That's how we feel, at least. Now, does Audi's A1 fit this bill?
Continue reading below ↓
Recommended Videos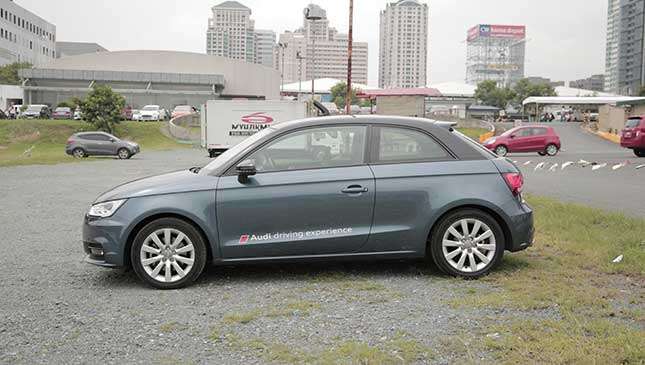 STYLING
Part of the A1's charm is that if you're not a gearhead and missed the badge, you wouldn't look twice at this subcompact hatchback. Still, the exterior design has its charms. The body looks deceivingly long thanks to the three-door layout, giving the car a bit more road presence. Adding to this length is the black paint on the pillars, which visually splits the car in two when viewed from the side.
Up front, the A1 gets slanted headlights next to a subdued grille and badge, again adding to the sleek subtlety of its look. Our only wish is that it came with a more stylish set of wheels for just that tiny bit of bling.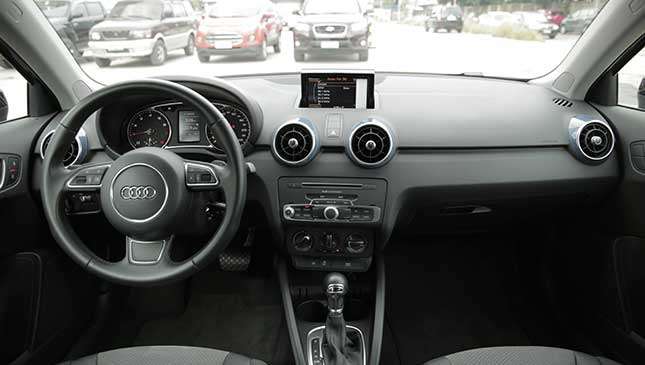 INTERIOR
The subtlety continues inside, with the dashboard hosting a simple and clutter-free layout. Seriously, you'd be tempted to say it's bereft of any significant features if you just glanced at it. Look closer, though, and you'll find that a lot of attention was paid to the fit and finish of every little detail, especially the bits wrapped in leather. Great job, Germans.
That said, ingress and egress to the cramped rear is a bit tough for burly fellows. The trunk, though, is roomy enough for most practical purposes. Features include a foldable infotainment screen with Bluetooth connectivity. What is lacking, though, is an automatic climate control system. It's something you'd expect at this range, considering some cars that cost half as much have it as standard.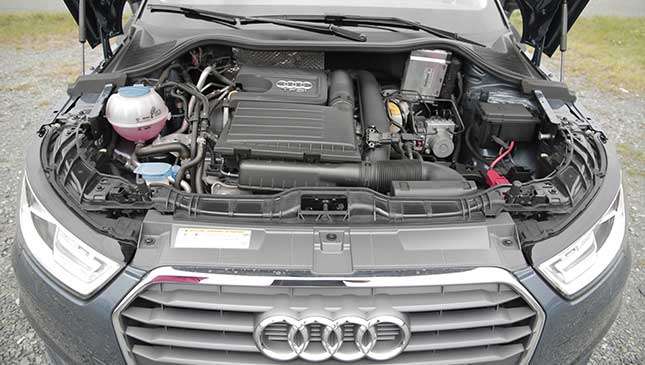 ENGINE PERFORMANCE
Under the hood of the A1 is a 1.4-liter turbo mill paired to a seven-speed dual-clutch. Output sits at 125hp and 200Nm, with a top speed 204kph. It's not a lot by any reasonable measure, but it's plenty given how light the car is. Flick it into the right driving modes, and every one of those horses propel the car forward at more than reasonable speeds within city limits. I'm not normally a fan of the word zippy, but it fits the A1 to a tee. It's not too bad on the highway, either—dead start to 100kph takes just 8.8secs.
Under normal driving modes, acceleration feels a tad sluggish and underwhelming, so the temptation to flick it back to the sporty side is ever-present. On the plus side, keeping things tame yields some pretty good fuel economy. A few days in city traffic averaged out to 12.2km/L.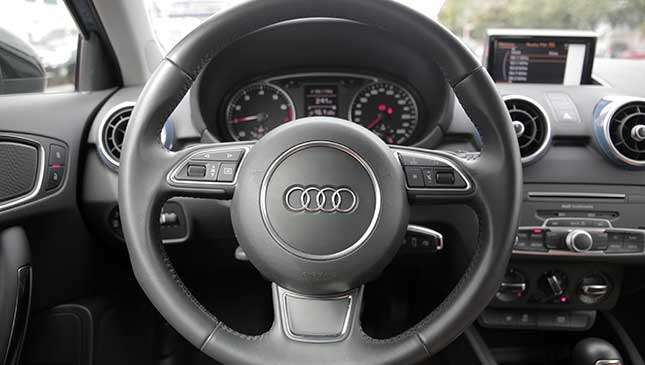 RIDE AND HANDLING
In normal mode, the A1's steering feels laid back and almost numb, no doubt done on purpose to make everyday driving easy. The wheel tightens up a bit in sportier settings, which is better for speedy driving. A bit more feedback would've been ideal, but we're not complaining. Given how close this is to the ground, the ride is stiff under harsh conditions. Avoid potholes and bumps where possible. Good thing the seats are comfy.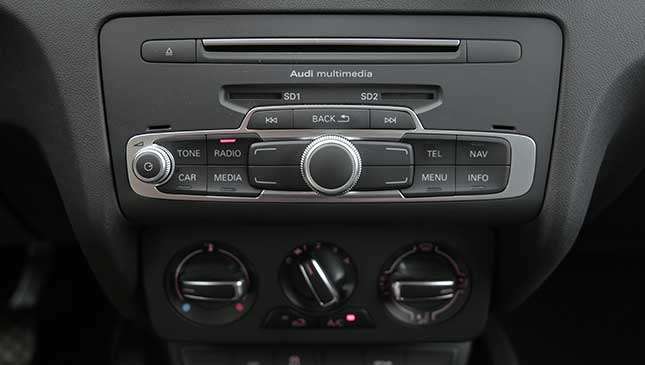 EXTRA FEATURES
As mentioned, the onboard infotainment system allows you to sync your phone via Bluetooth to make calls and listen to music. If you prefer, there's also the option to insert your multimedia content via CD or SD cards. Mounted on the steering column are tiny paddle shifters to help you row through the seven gears.
VERDICT
Making the decision to buy an Audi A1 isn't an easy one. After all, it costs as much as a higher-range midsize SUV. For that money, you don't get a whole lot in terms of fancy tech. What you do get, though, is impeccable styling, a solid powertrain, and a fun-to-drive factor that belies its subdued design. Worth it? That depends. Do you have P1.89 million lying around for a daily driver three-door?
SPECS: AUDI A1
Engine: 1.4-liter turbo gasoline
Transmission: Seven-speed DCT
Power: 125hp @ 5,000rpm
Torque: 200Nm @ 1,400-4,000rpm
Drive layout: FWD
Seating: 5
Price: P1,890,000
Score: 17/20
Audi A1