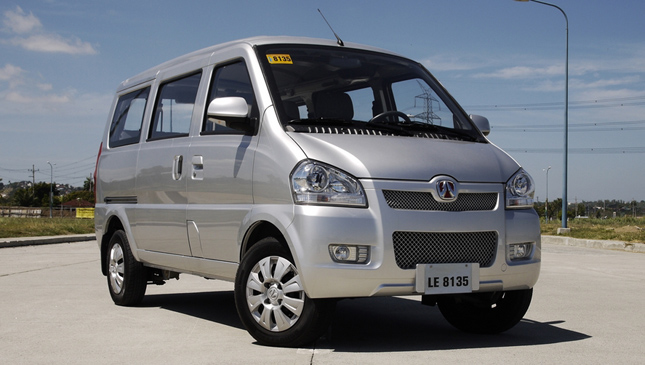 Test drives must always be tempered by realistic expectations. Many readers compare local reviews with foreign reviews, and are left puzzled by how we seem to arrive at different conclusions despite having similar observations on our drives.
The answer is simple: controlled expectations. Where a British reviewer expects a car to be capable of threading a line through a rock-lined single-lane road with off-camber turns at ludicrous speeds, an American reviewer expects that same car to be able to cruise at 160kph for hours on end across endless expanses of highway. A Filipino reviewer? All he wants is a car with cold A/C, simple mechanicals, and a bare-bones price tag. Cars that are bashed elsewhere in the world are bestsellers here.
And yes, that's our introduction to this, a review of the Chinese-made BAIC MZ40 WeVan 1.2 MT.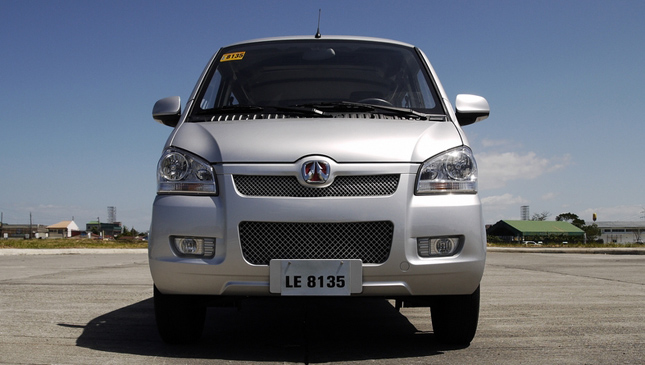 ADVERTISEMENT - CONTINUE READING BELOW ↓
ADVERTISEMENT - CONTINUE READING BELOW ↓
Recommended Videos
STYLING
The MZ40 is cheap and it looks it. The hubcaps are flat, as is the norm in this price range. The grille is molded as one piece with the front bumper, instead of being a separate insert. That said, there's still the prerequisite chrome brightwork here and there, and the door handles are body-colored. It's still not anywhere near as nice as the cheapest of the Japanese (Suzuki APV), but at this price, you can't expect much more.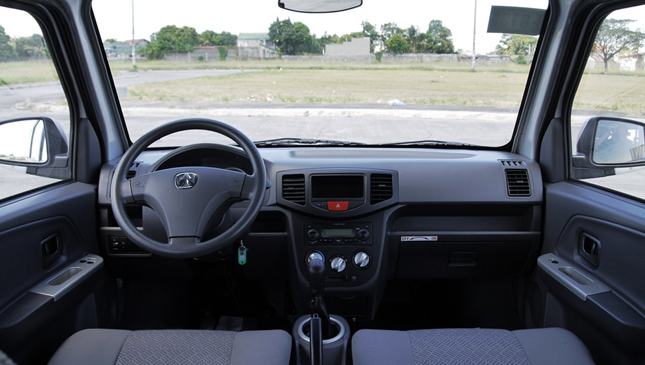 ADVERTISEMENT - CONTINUE READING BELOW ↓
INTERIOR
The MZ40's interior is mostly functional hard plastics and thin fabrics. The driver's seat isn't as high as you'd think, as the engine underneath the front row is laid out nearly sideways. There's surprisingly ample space elsewhere in the cabin, and legroom for eight, but the thin seat foam makes the chairs a touchy proposition for long trips. Silver-painted door inserts brighten things up a bit, but gray plastic on these oft-handled parts would be a better, more durable option. Trunk space isn't very big, but the third row can be removed to make for respectable cargo room.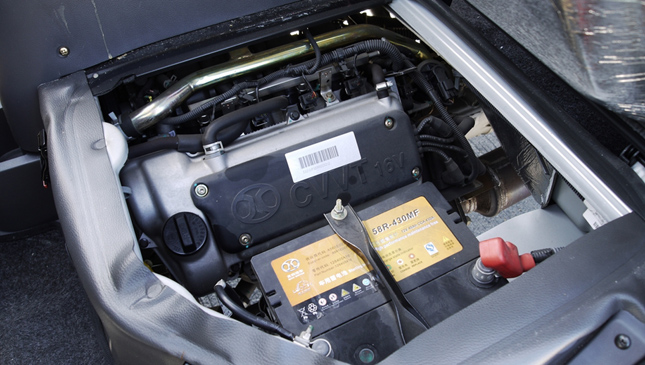 ADVERTISEMENT - CONTINUE READING BELOW ↓
ENGINE PERFORMANCE
The MZ40 boasts a 1.2-liter variable-valve engine that puts out a respectable 86hp. On paper, that is. Once that power has gone through the heavy-steel driveshaft and rear-drive axles to the rear tires, it's somewhat muted. There's a lot more of it than in the 1.0-liter units on many competitors, but top speed is still limited to a theoretical 140kph. Shift quality is rubbery and a bit notchy, though the gears themselves are nice and tightly spaced. Fuel economy hovers in the 10-12km/L region in mixed running.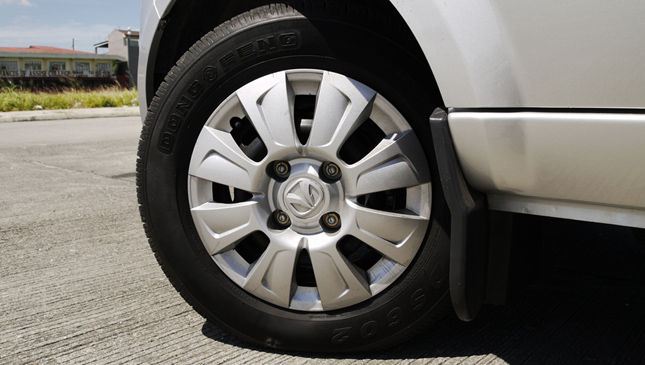 ADVERTISEMENT - CONTINUE READING BELOW ↓
RIDE AND HANDLING
You don't expect cars like this to be terrific to drive, and they aren't. Even so, the MZ40 is a relatively benign vehicle to drive, the skinny 175/70 R14 tires washing out into understeer long before anything interesting happens. A stiff suspension meant for full passenger loads means that there's little body roll, but things can get choppy over washboard surfaces, and there's little incentive to explore the purported 140kph speed capability. In fact, anything over 80kph already feels too fast. On the bright side, the spunky little van is stable under braking. It's also very easy to thread through traffic and to park, with its big windows and narrow body.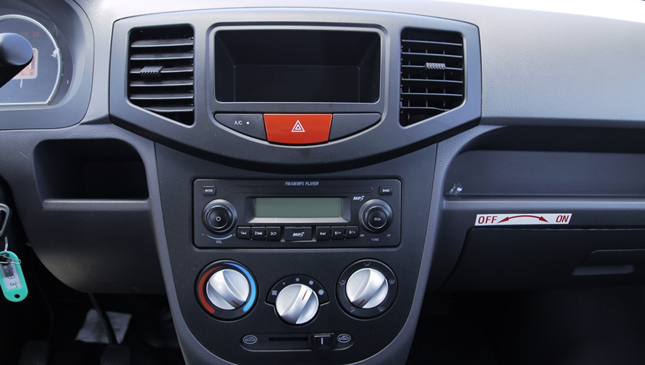 ADVERTISEMENT - CONTINUE READING BELOW ↓
EXTRA FEATURES
There's a 1DIN audio head unit, keyless entry and a powerful roof-mounted rear A/C blower, and that's about it. One surprising inclusion are Isofix mounting points in the second row, though the narrow body means a child seat is a tight fit. It's also surprising because, aside from standard shoulder belts in all three rows, the MZ40 lacks other rudimentary safety equipment, such as airbags and ABS. At least there's a load-proportioning valve on the rear axle, which is why the non-ABS brakes don't tend to send you skidding sideways, even under heavy braking.
THE VERDICT
The MZ40 is not the greatest car we've ever test-driven, but neither is it the worst. Referring back to controlled expectations: If you expect Innova-beating performance, you're looking in the wrong price range for that. If you're looking for a cheap van that actually works, here's a good start.
All said, while the MZ40 isn't the most feature-packed or spacious van on the market, at P468,000, it's the cheapest full-bodied eight-seater available. And with a modern body, decent crash safety and an EFI motor, it's much better than earlier Chinese efforts.
ADVERTISEMENT - CONTINUE READING BELOW ↓
The major sticking point, however, is maintenance as well as parts supply. But with BAIC being fully supported by Universal Motors Corporation, at the very least, you're sure support isn't going to suddenly evaporate as it has for several stand-alone Chinese distributors that lacked backing from major players.
SPECS: BAIC MZ40 WEVAN 1.2 MT
Engine: 1.2-liter variable-valve gasoline
Transmission: 5-speed manual
Power: 86hp @ 6,000rpm
Torque: 108Nm @ 4,400rpm
Drive layout: RWD
Seating: 8
Price: P468,000
Score: 12/20
Photos by Niky Tamayo
BAIC MZ40