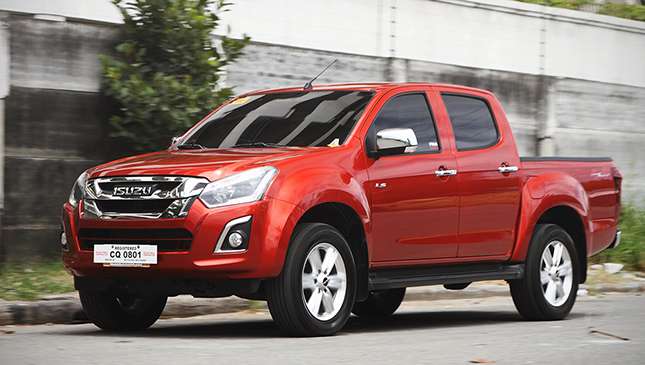 The Isuzu 4x4 Action Playground, with its 30-foot Thrill Hill, was a huge hit among off-road enthusiasts. It drew massive crowds thanks to the wild obstacles that simulated challenging off-road conditions using the D-Max.
Low-traction surfaces? Check. Axle-breaking articulation tests? Yup. Near-vertical climbs and descents? It had those, too. The event was one hell of a spectacle, and it was enjoyed nationwide. The folks from Isuzu Philippines were serious when they said that they wanted to bring the off-road experience to the center of the bustling urban jungle.
ADVERTISEMENT - CONTINUE READING BELOW ↓
However, the disgruntled haters on our Facebook page were quick to state that every 4x4 currently sold today can probably do the same thing as the D-Max. There's truth to this. And yes, we still have trolls who follow our growing page. It's also valid to say that the D-Max's competitors can handle the same simulated challenges with ease.
This is only natural, of course, because of the massive out-of-the-box torque and horsepower figures that are the norm nowadays. Rapid advancements in CRDi and VGT technology are the main reason for this. Almost every SUV and pickup on the market is also equipped with some sort of traction and stability control, as well as a locking rear differential—at least on the top-of-the-line 4x4 variants. Transmissions are more robust as well, and gone are the days of the separate shift lever for the transfer case. As in the D-Max, switching from 2H to 4H to 4L is as simple as twisting a small knob on the center console.
ADVERTISEMENT - CONTINUE READING BELOW ↓
Recommended Videos
So, in this sea of stiff competition, what sets the D-Max apart? Other manufacturers still boast of having the largest displacement and the most power and torque, and if you are into the whole bragging rights thing, you will gravitate to the other makes. But when you put the specs side by side, the D-Max's 161hp and 380Nm are still quite hefty. The clincher? The totally enticing P1,500,000 price tag for the 4x4 LS MT variant you see here. Prudent buyers can't ignore that.
Power and pull from the 3.0-liter mill is impressive. And the big surprise is how smooth and quiet the engine is. No more loud clatter here. All you get is butter-smooth delivery and fantastic acceleration to athletic highway speeds. The VGT doesn't creep up on you with an unexpected boost in acceleration. It's a very progressive climb. Nevertheless, you will get into trouble with the police quickly if you don't pay attention to the speedometer.
ADVERTISEMENT - CONTINUE READING BELOW ↓
Traversing over the rough stuff isn't jarring, either. The ride is super comfortable, especially when using this pickup for what it is meant for. I loaded ten bags of cement onto the bed and boy, the D-Max really comes into its own. I felt no stress from the chassis or the engine, and the feel with the weighed-down rear inspired confidence. It's that tough. The robust bushings also give a very solid yet compliant movement over broken pavement and deep potholes. Pickups have indeed come a long way since the '90s.
But unlike the in-your-face competition, the D-Max gets by with its understated looks and not-so-flashy interior. You get a touchscreen interface, but it isn't as refined as what you would find on the Ford Ranger or Chevrolet Colorado. The dashboard is also no-frills and basic, with acres of hard plastic all around.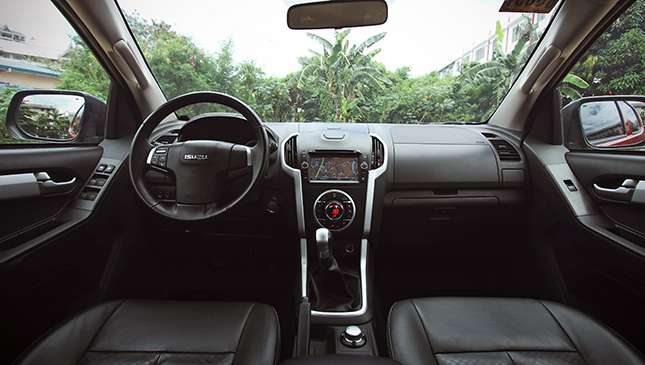 ADVERTISEMENT - CONTINUE READING BELOW ↓
What it lacks in panache it makes up for in practicality, though. Storage spaces abound. The compartment at the center of the dash is quite handy. So is the cubbyhole above the glovebox. There's also a pocket underneath the steering column. There is clever use of space going on here, and practical folks can appreciate that.
For some of those who want to keep things simple, the D-Max will feel right at home. There's no sonar to tell you that vehicles are approaching from the side as you back out of a parking space, no blind-spot warning, no cruise control, no lane-departure warning system, and no Apple CarPlay. Do these 'shortcomings' make the D-Max less desirable? It depends on whom you ask. Just remember the price point.
A huge reason why the D-Max is so appealing is because it does away with all of these complicated electronic gadgets. Yes, I know that these are installed in the interest of safety, but when it comes down to it, the D-Max is up to standard. If you are looking at long-term ownership, you get less things to worry about that might potentially break or fail and send an error code into the system.
ADVERTISEMENT - CONTINUE READING BELOW ↓
Thankfully, though, the D-Max has some 'fancy' goodies like the fuel-range indicator; traction and stability control; a simple-to-operate climate-control system; passive entry system ; push-start button; and 18-inch alloys.
When it comes to safety gear, the D-Max comes standard with ABS and dual airbags, so you can relax. On top of that is hill-start assist, side-door impact beams, child-proof rear door locks, speed-sensing automatic door locks, and a massive high-mount brake light.
It's easy to conclude that when it comes to running gear, engine and chassis, the D-Max delivers the goods. Did you know that close to 4,000 D-Max units were sold in 2016? Those are impressive numbers, and it's proof that when it comes to real-world conditions, the D-Max is respectable AF. It was tested by the Department of Energy and came out on top when it comes to fuel efficiency, too. It was also chosen as Truck of the Year during the 2016 COTY Awards. Solid.
ADVERTISEMENT - CONTINUE READING BELOW ↓
Ask any working man who relies on transportation equipment to make a living, and he will tell you that Isuzu is the go-to choice. It's the first name when it comes to trucks and as a supplier of engines.
In the Mountain Province where conditions are tough, it's an Isuzu or nothing. That's some serious brand cache right there. How do I know this? Because everytime I've driven an Isuzu to the Rice Terraces and Sagada, the locals can't help stop, stare, and ask questions about it. That's how respected the Isuzu badge is among people who require a ride that won't break down and is easy to service.
And if that fateful day happens that you need repairs, Isuzu offers massive dealership support. Plus, any mechanic can get under the hood and fix the problem. Spares are easy to get, too. Grit? The D-Max has it in spades.
SPECS: Isuzu D-Max LS 4x4 3.0 VGS
ADVERTISEMENT - CONTINUE READING BELOW ↓
Price: P1,500,000
Engine: 3.0-liter turbodiesel I4
Power: 161hp @ 3,200rpm
Torque: 380Nm @ 1,800-2,200rpm
Transmission: 5-speed MT
Layout: 4WD
Seating: 5
Score: 18/20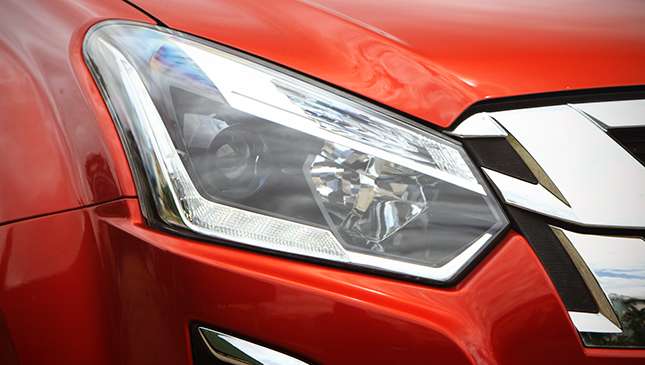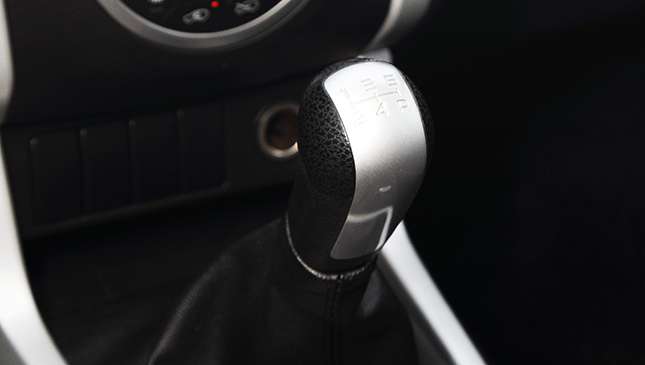 ADVERTISEMENT - CONTINUE READING BELOW ↓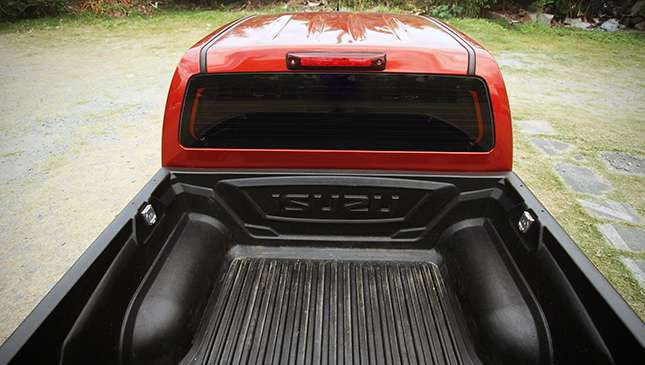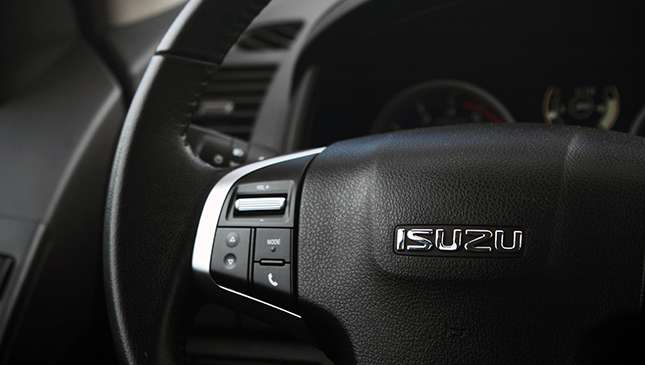 ADVERTISEMENT - CONTINUE READING BELOW ↓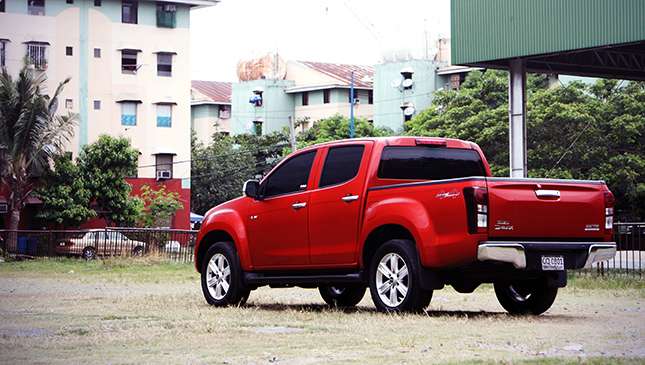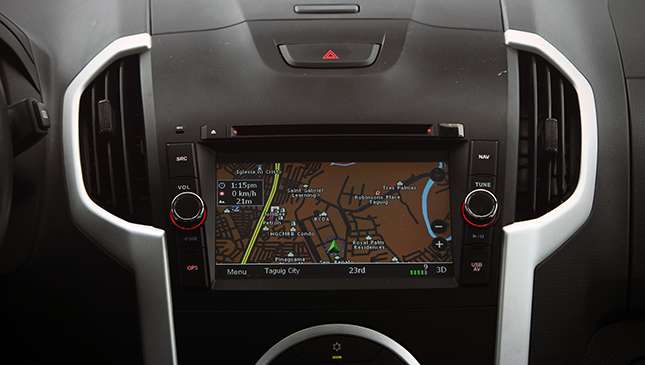 ADVERTISEMENT - CONTINUE READING BELOW ↓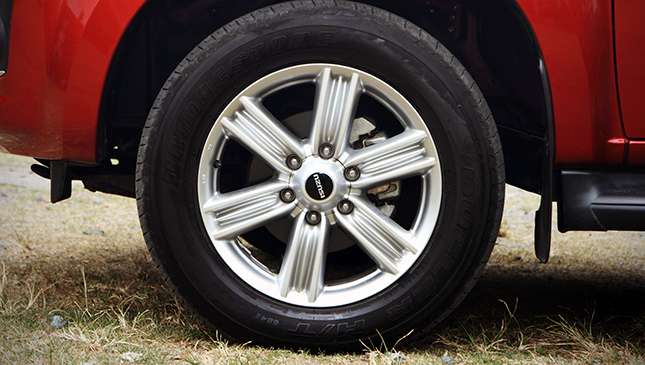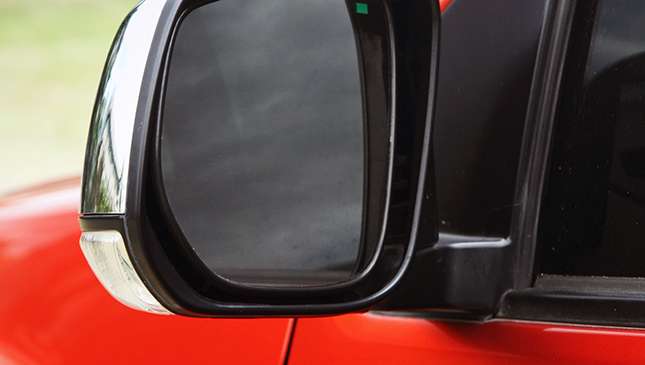 ADVERTISEMENT - CONTINUE READING BELOW ↓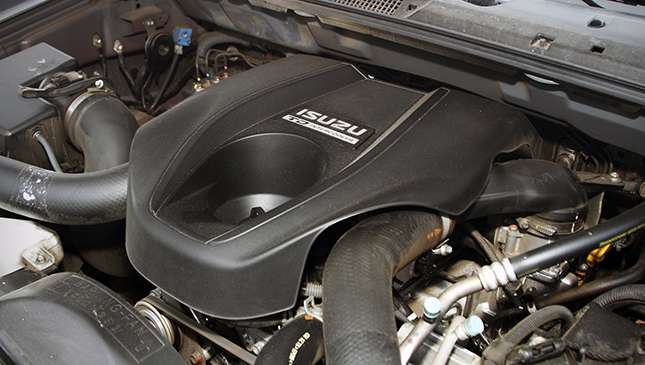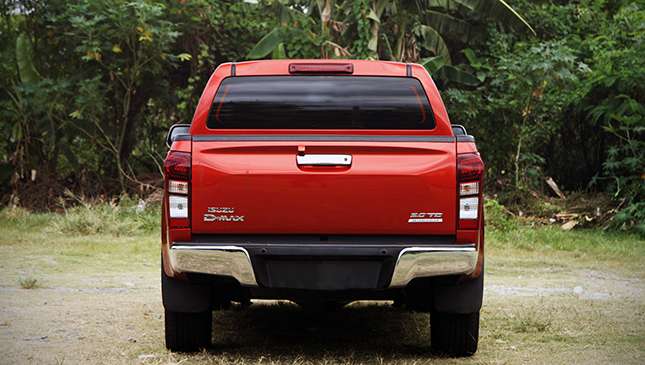 ADVERTISEMENT - CONTINUE READING BELOW ↓